This blue jay is a regular at one of my feeders and birdbaths. I don't know what happened to its crest and head feathers: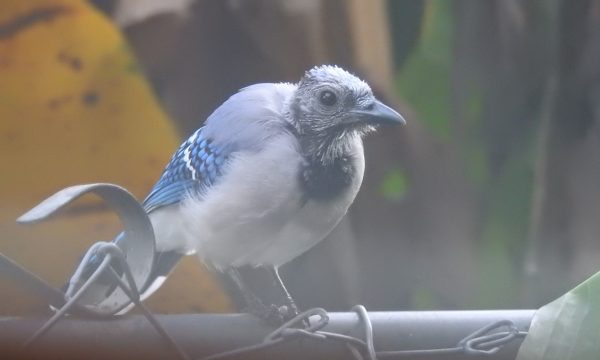 The rest of the plumage looks fine: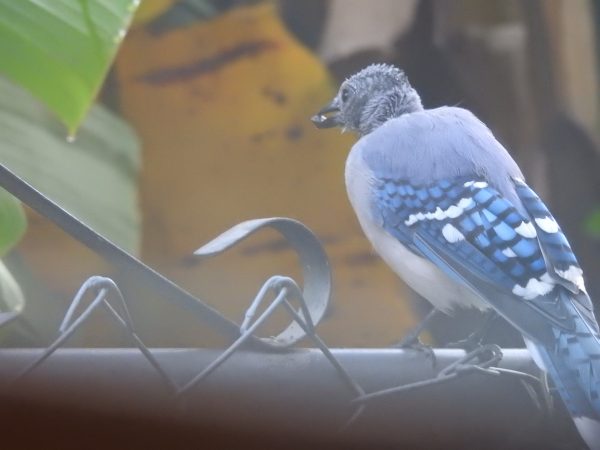 Kinda looks like a cross between a blue jay and a vulture with that 'do. Maybe the bird found a knothole to hide in from the hurricane, but the refuge wasn't quite large enough to pull its head in, and Irma snatched it bald-headed? Seems unlikely. At any rate, I hope it's nothing serious (or contagious!).
What are y'all up to today?
I'm meeting my sister for lunch pretty soon at an Asian restaurant that neither of us has tried before. It is reputed to have a dish that is very hot. We're going to test that claim and our digestive fortitude, if we don't chicken out.
Not sure what we're going to do after that. Everyone around here is still recovering from the week's hurricane craziness. There's a significant football game on, so we'll watch that, I suppose, but I feel uncharacteristically detached from it all.
Open thread!