To cater a wedding. Just got back from the wedding (which is literally across the alley in my dad's back yard with the reception Gerald's backyard next door). It was very nice, and I will post some more pictures in a bit. but thought I would share a picture or two right now. First, the scramble to get all the quiches and salads and fruit bowls and everything else plated: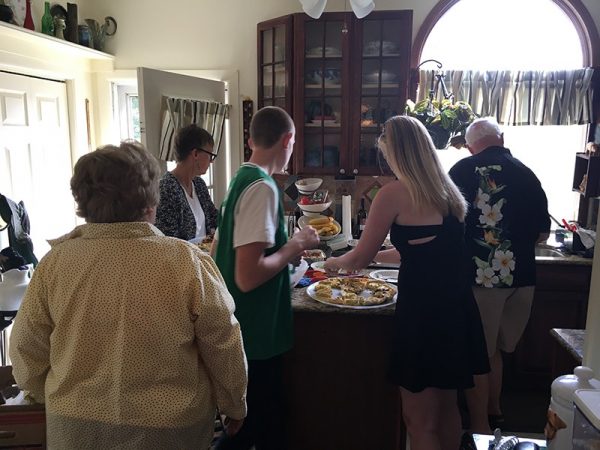 That's a neighbor Anita, my mom, one of Gerald's kids, Tammy, and my dad. And not the cake: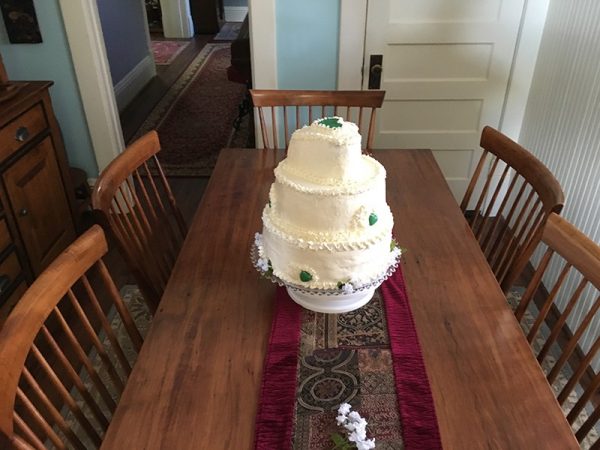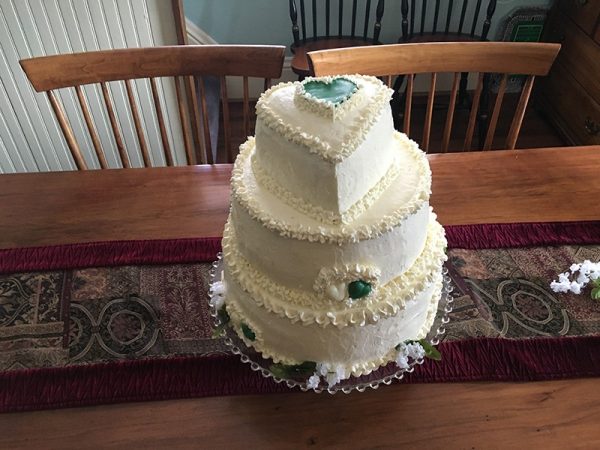 As pretty as it was, it tasted even better! My dad is a man of many talents.