On the Road is a weekday feature spotlighting reader photo submissions.
From the exotic to the familiar, whether you're traveling or in your own backyard, we would love to see the world through your eyes.
Good Morning All,
This weekday feature is for Juicers who are are on the road, traveling, or just want to share a little bit of their world via stories and pictures. So many of us rise each morning, eager for something beautiful, inspiring, amazing, subtle, of note, and our community delivers – a view into their world, whether they're far away or close to home – pictures with a story, with context, with meaning, sometimes just beauty. By concentrating travel updates and tips here, it's easier for all of us to keep up or find them later.
So please, speak up and share some of your adventures and travel news here, and submit your pictures using our speedy, secure form. You can submit up to 7 pictures at a time, with an overall description and one for each picture.
You can, of course, send an email with pictures if the form gives you trouble, or if you are trying to submit something special, like a zipped archive or a movie. If your pictures are already hosted online, then please email the links with your descriptions.
For each picture, it's best to provide your commenter screenname, description, where it was taken, and date. It's tough to keep everyone's email address and screenname straight, so don't assume that I remember it "from last time". More and more, the first photo before the fold will be from a commenter, so making it easy to locate the screenname when I've found a compelling photo is crucial.
Have a wonderful day, and enjoy the pictures!
First up, pictures from valued commenter Darrin Ziliak (formerly glocksman).
Saw these in Fort Branch, Indiana.

Donuts & Pizza is a odd combination.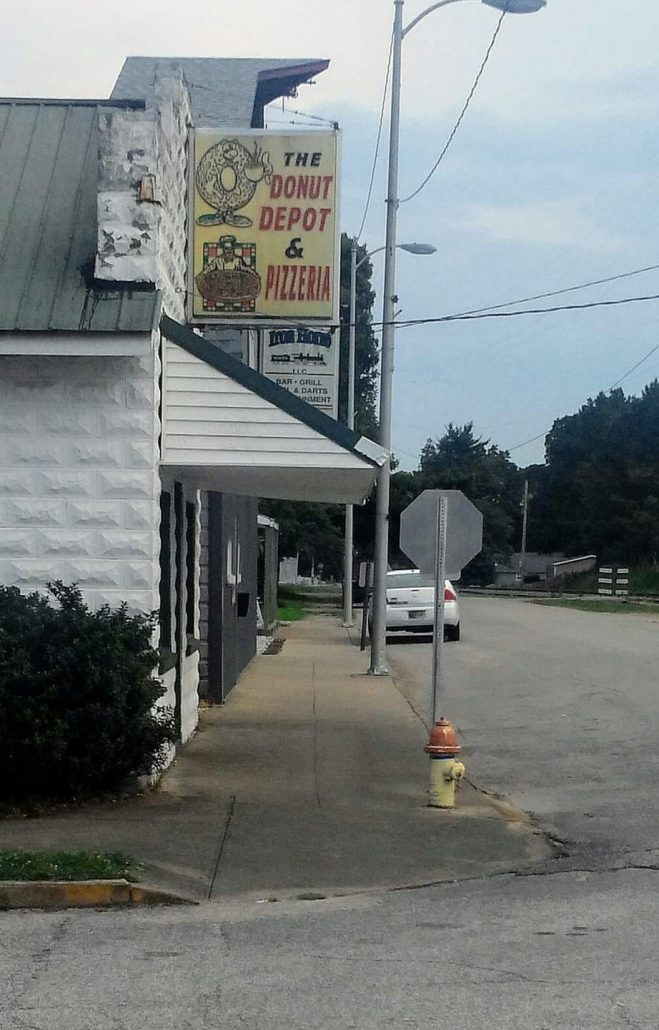 This old bank building looks like something Dillinger would have knocked over.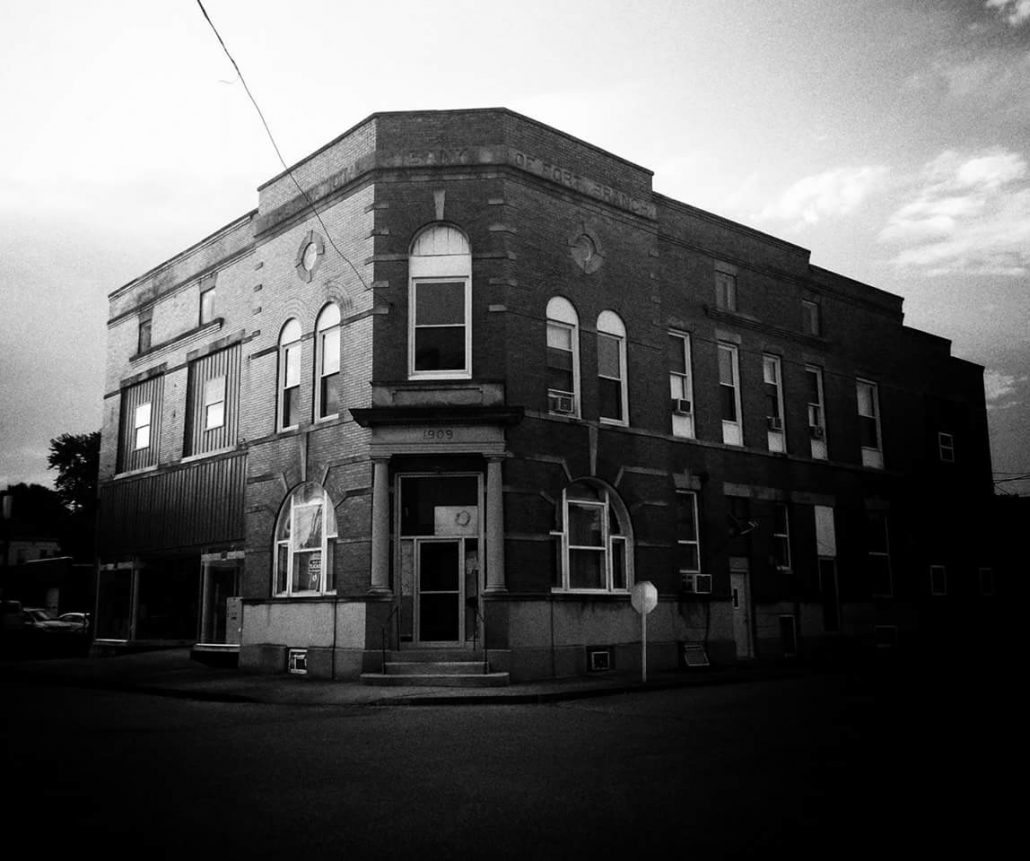 Thank you so much Darrin Ziliak (formerly glocksman), do send us more when you can.
Next, pictures from valued commenter JDM.
Czechs are not weird. AT ALL!

Maybe it's the Czech beer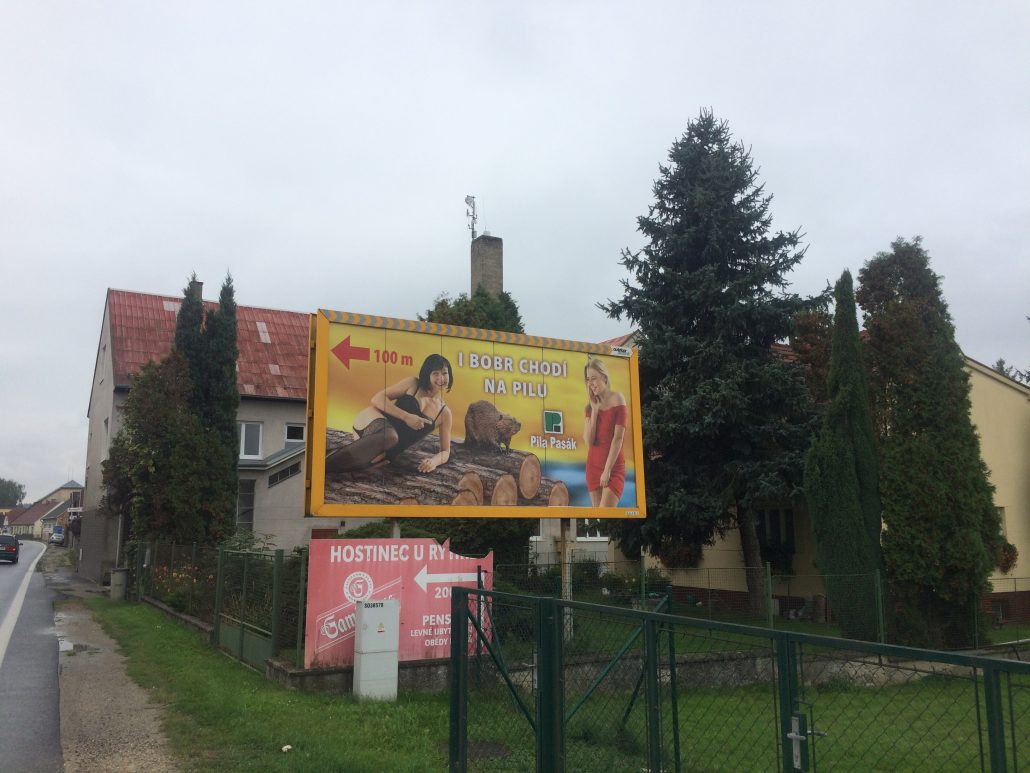 Thank you so much JDM, do send us more when you can.
Finally, pictures from valued commenter narya.
While driving on Route 6 in Pennsylvania, we pulled off for a break–at something called the Marie Antoinette Lookout. Turns out that a bunch of French folks built a town nearby in the hope that Marie could find asylum there. The pics are of the monument (may need to embiggen to read) and the vista from the Lookout. Did NOT expect to find a monument to Marie Antoinette in the middle of rural Pennsylvania, but there you go. Another sign notes that the work for the monument itself was done by the WPA or CCC (I forget which).

Monument

Taken on 2017-09-21

Marie Antoinette Lookout, Bradford County, Pennsylvania

This is a monument describing a town built in hopes of creating a place of asylum for Marie Antoinette . . . in rural Pennsylvania, along Route 6 (which used to be a primary e/w route).
view from the Mariet Antoinette Lookout

Taken on 2017-09-21

Marie Antoinette Lookout, Bradford County, PA

This is what you can see from the lookout; theoretically, the asylum village was somewhere out there.
Thank you so much narya, do send us more when you can.
Travel safely everybody, and do share some stories in the comments, even if you're joining the conversation late. Many folks confide that they go back and read old threads, one reason these are available on the Quick Links menu.
One again, to submit pictures: Use the Form or Send an Email