Just got back from a local town hall with the two state Senators from the northern panhandle, Republicans Ryan Ferns and Ryan Weld: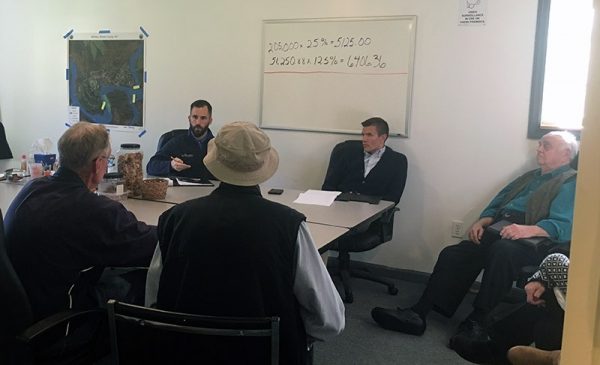 It was held at the Bethany town community center, and had a pretty decent turn out of about 25 people, with a number of people from the Bethany Grassroots FB group I started a few years ago showing up. Fortunately for all, social issues were not discussed, but a good bit of time was spent discussing the road situation (which is pretty bad on some of the back roads- and you city folk need to understand that our definition of a back road is much different from yours), discussed fracking and other energy related and extraction related issues, as well as education and workforce training. I don't know how much will come from it, but it was good to have my concerns heard. Road issues are something legislators get hectored about, but they really don't have much say, as the Department of Highways is under the governor's purview, not theirs.
I'm feeling under the weather and have a mild fever of about 100.5, and yesterday I had a metric ton of skin tags removed from underneath my armpits and elsewhere and they hurt like hell, so I am just sitting here doing as little as possible before going to sleep.
Sup with you fools?