Things that made my day:
"I am sorry for all the times I stabbed men, just a little, in my previous workplace. After years of counseling, I stopped stabbing men."

— Kate Harding (@KateHarding) October 28, 2017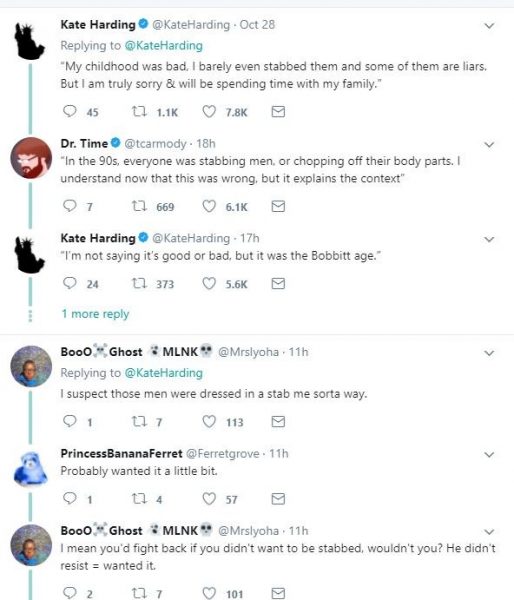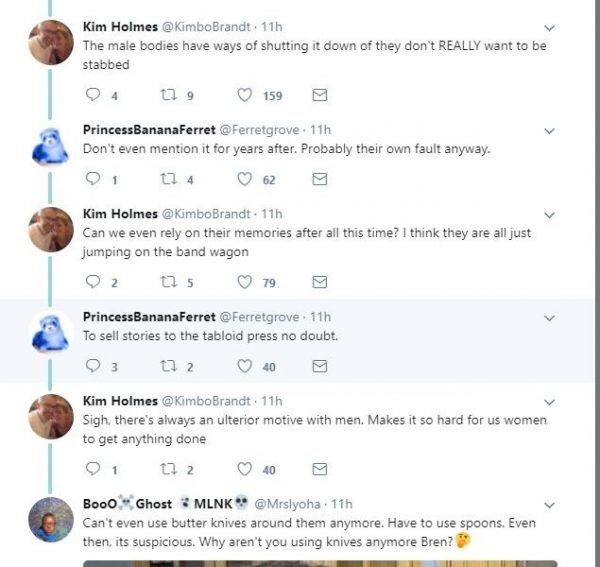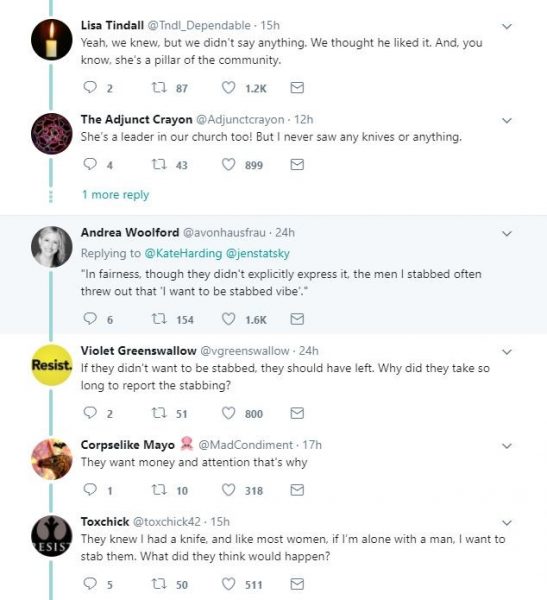 The entire thread is worth reading.
And of course this won the day, yesterday, as far as I'm concerned:
Managed to make it through another day yesterday without rubbing an erection on women without invitation.

— Former Innocent Kid (@Johngcole) October 28, 2017
I had planned on a writing post today, but our guest had to postpone. So we'll shoot for next week.
Who haven't you stabbed today? Open thread.