I've never been a "girly girl." I'm one of probably five straight women south of the Mason-Dixon Line who does not wear makeup.
I've never had a manicure. Never had a pedicure. Never been to a spa and have absolutely no desire to go.
But the other day a product came to my attention that promised to restore users' feet to a state of baby softness, and I was interested!
I go barefoot most of the time, so my feet can use all the help they can get. The product in question looks like a pair of "toe socks," but the inside of the socks feature a rubbery material supposedly impregnated with foot-friendly minerals and oils.
So, I bought a pair and wore them for the prescribed two hours. My feet felt pretty good at first! But it turns out I'm allergic to some substance that infused the socks.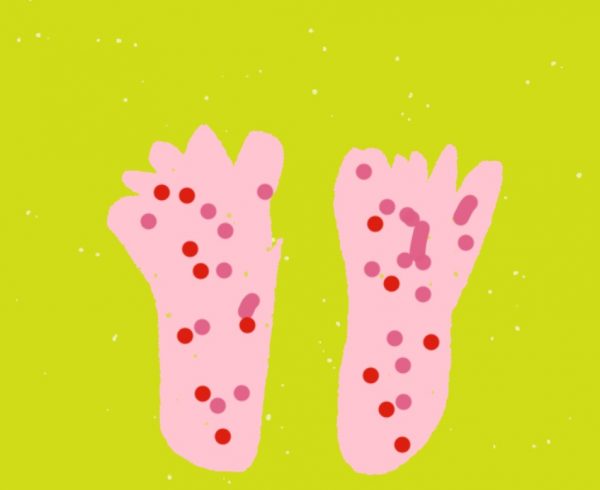 So now my feet are scaly, rash-covered, itchy, leprous-looking appendages that can barely propel me around the house. Goddamn it!
Open thread!