A deer entered one of the shops in Colorado. The shop owner gave him some chocolate biscuits and chocolate. He came out of the store and returned after half an hour with all his family members ? pic.twitter.com/VpEx12SmH5

— Satar (@Satar_Gaza) December 20, 2017
I saw this first thing this morning and it still makes me smile.
I received two nice submissions for our good news posts. First up a personal video from a lurker – which touched me because I also have family members who have cochlear implants.
And our own TheMightyTrowel shared this nice piece she wrote: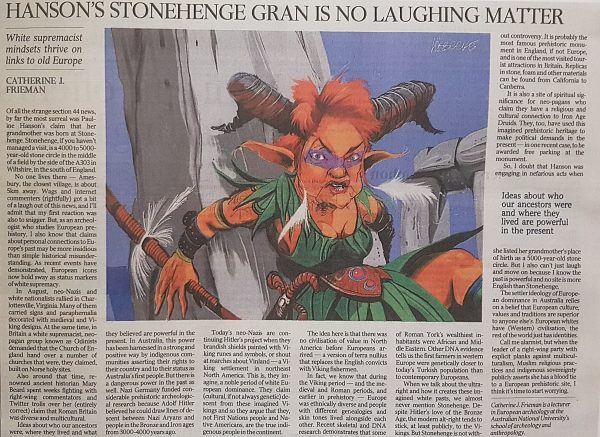 Click to see a readable size
And finally, a little Bixby. He's still sad puppy, but we are all spoiling the dickens out of him, so I do get bursts of his old self. I think I mentioned this in the comments earlier, but he and I were on a walk the other night, looking at Christmas lights. A woman came up with her Corgi puppy (talk about squeee worthy!) and wanted in the worst way to bring her over. I gave her the standard warning that Bixby might scare her puppy with his 'enthusiasm' and then she brought her over. The puppy was all wiggles and Bixby was sitting and his tail was going a mile a minute. Then he did the best thing, he flopped on the ground and made himself as flat as he could so little puppy could come nose to nose and sniff him all over. Love this dog.  He's ready to be a big brother again.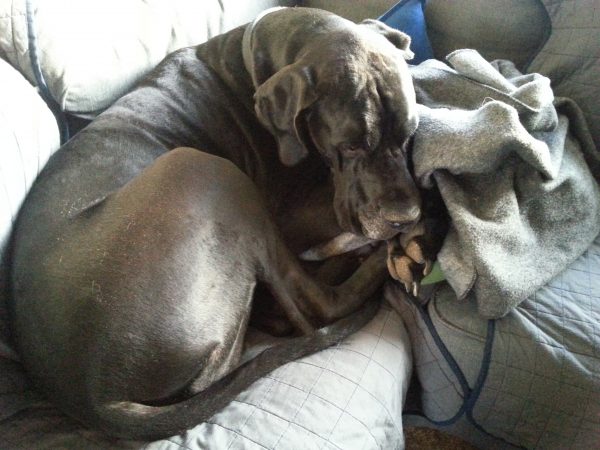 Send me more fun things!
Good news open thread.