So, Bret Stephens has another column explaining why he remains a never-Trumper.  It is, I guess, churlish to dump on someone who has consistently weighed in on the right side of that particular question.  But, frankly, that's a low bar. The fact that so many of his co-conservative-cultists have failed to surmount it is their shame, and while I'm surely not criticizing Stephens for his stance, I'm not sure how many cookies he's earned just yet.
And so, I'm unwilling to let this pass unscorned:
Tax cuts. Deregulation. More for the military; less for the United Nations. The Islamic State crushed in its heartland. Assad hit with cruise missiles. Troops to Afghanistan. Arms for Ukraine. A tougher approach to North Korea. Jerusalem recognized as Israel's capital. The Iran deal decertified. Title IX kangaroo courts on campus condemned. Yes to Keystone. No to Paris. Wall Street roaring and consumer confidence high.

And, of course, Neil Gorsuch on the Supreme Court.

What, for a conservative, is there to dislike about this policy record as the Trump administration rounds out its first year in office?

That's the question I keep hearing from old friends on the right who voted with misgiving for Donald Trump last year and now find reasons to like him. I admit it gives me pause. I agree with every one of the policy decisions mentioned above.
So here, I'll confess.  This whole post is an excuse to publish this: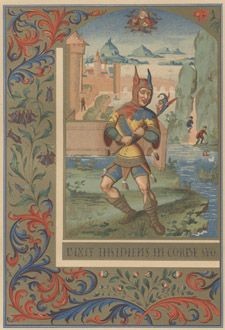 An amazing resemblance, right?
OK. Let's go through Stephens' list:
Tax cuts? You mean tax increases on at least 53% of American households w/in the life of this bill.
Deregulation? Like this? Because, of course, no one needs less oversight than those who can wreck an entire coastline.
More for the military? Because, of course, there is no upper bound to the transfer payments to be made to what Eisenhower knew to be a danger to democracy.
Less for the UN?  Because, of course, unilateralism is our best defense.  I take this catchphrase as a synecdoche for the wholesale abandonment of multilateral ties, from hammering NATO to the blanket disdain of multi-nation trade negotiations to the gutting of the State Department.  This is the fever dream of American exceptionalism, and without turning this whole post into Bronx cheer on this one point, I'll just say that those who've actually had self and others at risk in the world tends to think that a gazillions for defense and none for soft power approach is the way of keyboard kommandos and dangerous buffoons.
ISIS crushed in its heartland? I blame Obama.
Assad hit with cruise missiles? And…? (Also, Yemen.)
Troops to Afghanistan? OK — he did that. And…?  This is a success, how? There's an end goal of what?
Assad hit with cruise missiles? And…? (Also, Yemen.)<
Arms for Ukraine?  This is perhaps the most interesting of the alleged foreign policy successes.  How much of this was forced by the need to be seen not to be in Putin's pocket? History may relate.  Perhaps this will end well, confounding the sad record of the region.
A tougher approach to North Korea? Really? I mean, Bret, seriously?  Just today the news broke that Trump's Russian friends are supplying fuel to the North Korean regime.  NK's nuke program continues to display itself at regular intervals.  Trump managed to make Kim look rather the more self-controlled leader — a task that takes some doing.  Tell me one aspect in which the Trump approach to North Korea has advanced US interests or enhanced the security of our allies?
I'm waiting…
Jerusalem recognized as Israel's capital.  Well, NYT colleague Chunky Ross sees the lack of overwhelming Arab anger as proof that this is all going to turn out OK, but, again, tell me one US interest this advances.
I'm still waiting.
The Iran deal decertified? This is good because absent that deal there's no barrier to the creation of an Iranian bomb? This is just tribal stupidity, of course. And it reflects the state of "conservative" "intellection": the second step in the chain of reasoning needs never to be expressed.  Decertify Iran and then…what? Profit? As the cartoon has it…
Title IX gutted? Because sexual assault is such a messy problem….(This one is going to look less and less good with each passing day, I reckon, but what do you expect from, as Stephens himself puts it, "
the party of the child-molesting sore loser" and its allies, heirs and assigns.)
Yes to Keystone? Come on, Bret. Not even trying here. This truly is just checking off the in-group markers.
No to Paris? Because what is an incorrigible (literally) climate denialist to say? You'd think after the last year even Stephens might be a bit diffident here, but no, that would be to ignore the key aspect of his branding.  He's the reasonable conservative who is on the merits dubious about the science of climate change, and if he were to admit he were wrong, how much else in the edifice would fall? (All of it Katie.) (And no, I'm not going to bother here to relitigate climate science.  I refer anyone whose interested back to my column of some time ago, and to, well, pretty much the entire research output of the field.)
Wall Street roaring and confidence high? Ladles and Jellyspoons, I give you not so much September 2007 as roughly 2005-6.  It all looks great until it doesn't, and while all the circumstances of the Great Recession are not (yet?) present, there are a lot of assumptions I wouldn't be altogether comfortable with lying behind current financial judgments.  I can tell you that in my book-in-progress about the South Sea Bubble, I'm just about up to June, 1720 — and I can tell you it looked just as good from there, so much so that even Isaac Newton was fooled.  I don't think Bret Stephens is smarter than my man Izzie.
And Neil Gorsuch? Well, Bret, let me just say this. In a column in which Stephens argues that culture and character are vital to the long-term fate of the United States, let me simply say that the fact that Merrick Garland is not now a Supreme Court justice is exhibit [n] that Trump isn't the cause of any erosion of American political culture.  He's the symptom of the damage a deranged party chasing power over principle can do.  That would be the party to which you pledge fealty, the Republicans, who blocked Garland in order to pack the court themselves.
Stephens plays on honest conservative broker on the pages of the Times.  He's actually something less interesting but more revealing:  a case study to show how knowing the answer makes you unable to understand the questions, or reality.
/rant over.  I know that this is all pointless.  Stephens is part of the guild and all of us dirty hippies will never grasp the eternal sunshine of the spotless discourse therein.  But I guess I still want it on the record, some record, that what passes for argument in Stephens' neighborhood, isn't.
Image: Facsimile of a miniature from a ms. in the Bibl. de l'Arsenal