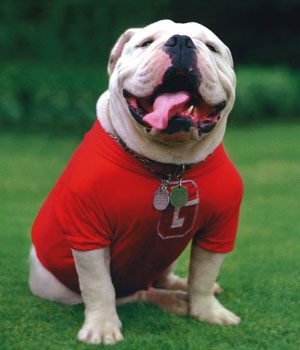 Let's go Dawgs! Via Online Athens (the Georgia USA one, not the cradle of democracy), some history on the University of Georgia's handsome mascot pictured above, Uga X:
The legend of Uga was born in 1956 when Georgia law student Frank "Sonny" Seiler and his bride Cecelia, also a UGA student, were given a white English Bulldog puppy for a wedding present. The following football season, Cecelia made the pup — now a full-grown bulldog — a red jersey with a white G on the chest and they took him to Sonny's fraternity house for a pre-game party.

Someone jokingly suggested they take Uga to the game and, to their surprise, he was ushered right through the stadium gates. He was such a hit in the stands that coach Wally Butts asked if he could be the team mascot.

The rest, as they say, is history.

For the last 60-plus years, a descendant of that first Uga has roamed the sideline at Sanford Stadium in Athens as well as traveling with the team to stadiums across the country.

The iconic mascot has led his team onto the field in every major college bowl game except one — the Rose Bowl.
That changes today, and our own Georgia football super-fan Raven and bride are at the Rose Bowl to see it. Go Dawgs!
At 8:45, Alabama plays Clemson. Roll Tide!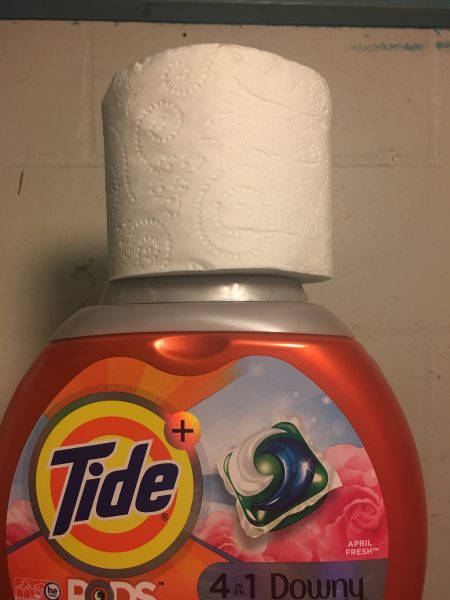 That is all. Open thread!