I've had a couple of requests for a reprieve from the madness, so here are two of the seven feathered and furry friends who make my day better: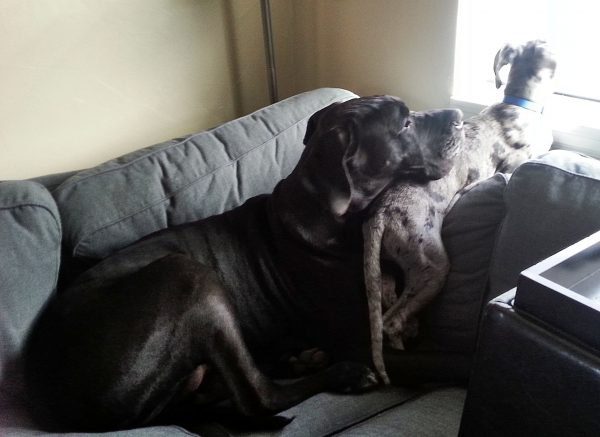 Not the best quality, but I had to grab it with my cell phone before they stopped with this cuteness and moved on to different cuteness.
I know I've been remiss on Scout updates – you can find more photos of her here and here  And if you haven't seen Lucas the Spider – his video is here – I must tell you that Scout LOVES him and sits on my lap and wags her tail while she watches. She is definitely a tv watching pup. And her lap sitting days are quickly coming to an end. :-(
I do have a recipe post planned for tomorrow and if I can get my act together, I should have a Bear and Scout 14 week (!) photo for you, too.
I hope those two cuddling help you get through at least the next hour…
Open thread.