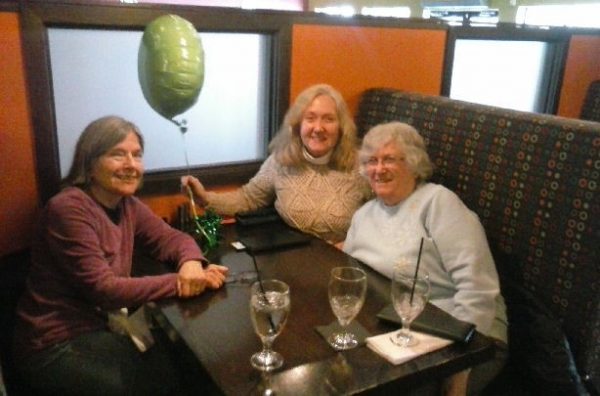 .
Per always-interesting commentor Dorothy A. Winsor (formerly IOL):
Stinger and I met [Saturday], along with her sister. Here's proof of life.

Left to right: Dorothy A. Winsor/IOL, Stinger, Stinger's sister Joyce.
Thanks, DAW!
As a reminder… Anyone wants a meet-up in their neighborhood, all you need is an announcement and a general date and/or venue. Send me an email at annelaurie (dot) bj (at) gmail (dot) com, and I'll put up a post for you.