JAMA in 2016 published a great article that traced who received care and for what categories of need. **
I just love this visualization.  I think this is my second favorite health policy visualization behind the bottom 50% of spenders drive 3% of costs curve.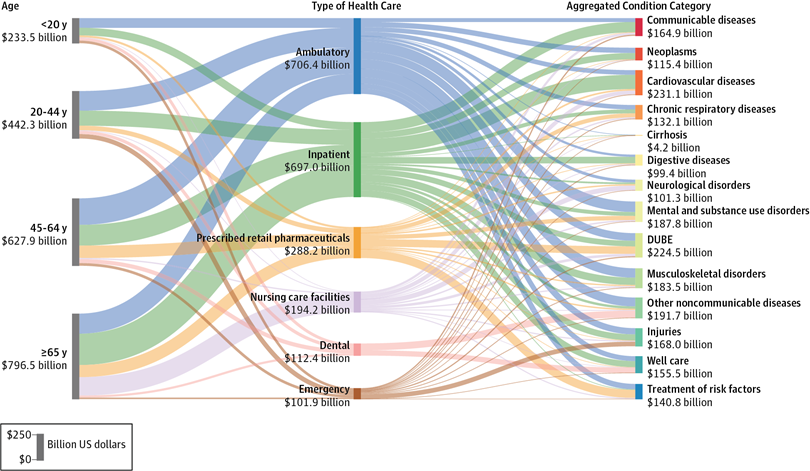 DUBE indicates diabetes, urogenital, blood, and endocrine diseases.
So what are the take-aways?
Kids are cheap

Medicaid and CHIP are decent safety nets for kids that need to improve but improvements are fairly low cost

Emergency services aren't that big of a slice of the pie
Old people are expensive

Medicare already acts as a quasi-high cost risk pool for the rest of the system

Well care is fairly small
The policy fight is really over 20-64 year olds
What are your take-aways from this image?
** Dieleman JL, Baral R, Birger M, et al. US Spending on Personal Health Care and Public Health, 1996-2013. JAMA. 2016;316(24):2627–2646. doi:10.1001/jama.2016.16885