But I didn't: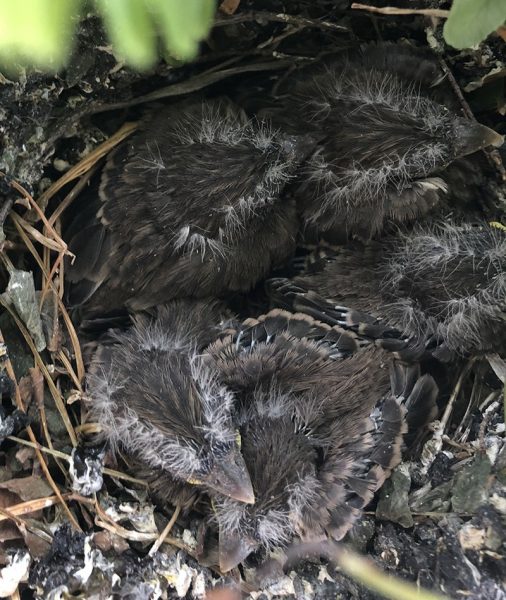 I wish I could describe the fear I have every morning when I walk outside and creep over to the fern with the nest, terrified that there will be dead birds on my porch and the Peepslide 9000x will have completely failed. If I were to go out there and all of them were dead I might have to sell the house and move.
Fortunately, they were all there and accounted for this morning.
Currently watching the Caps/Knights, and getting ready for an early bedtime because Lily's appt. tomorrow in Pittsburgh is at 8 am.
Hope you all had a fun memorial day weekend! Also, Tammy passes along this gorgeous sunset taken from her back porch: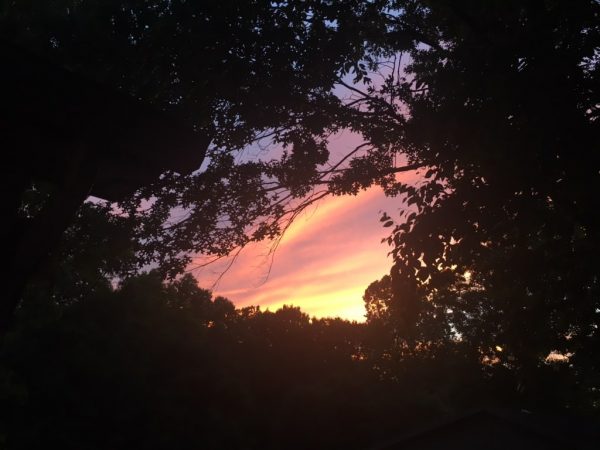 Also, I love this picture from Betty so hard I am reposting it: