Before: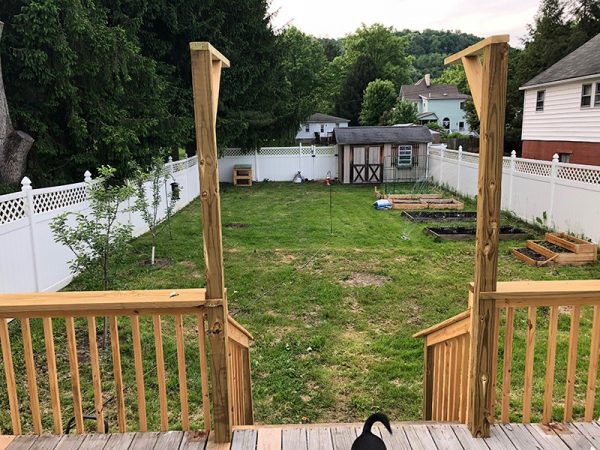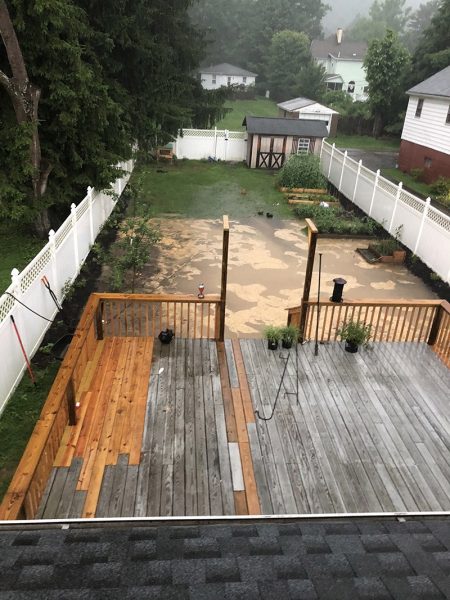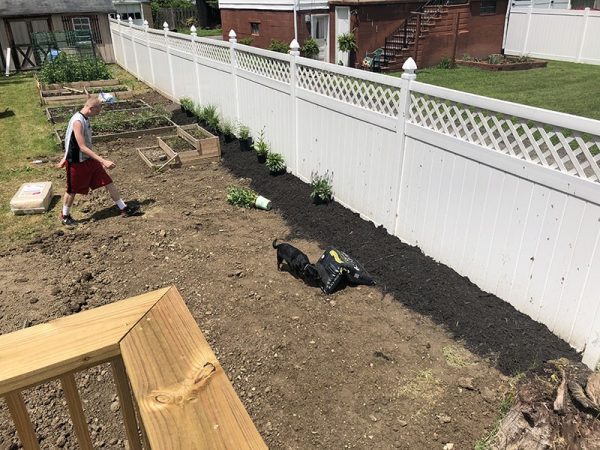 Current status: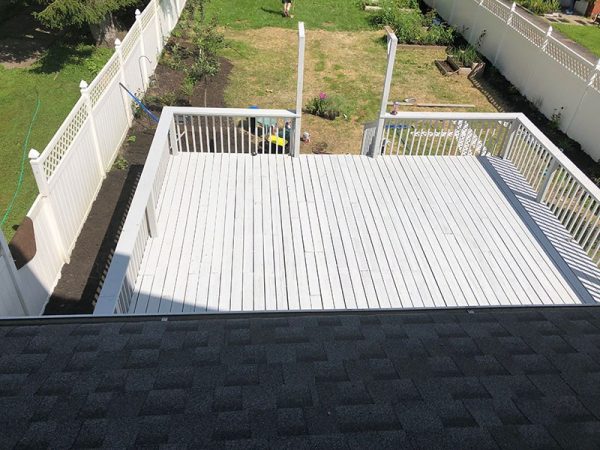 Deck is stained (Olympus Cape Cod Gray, on sale at Lowe's for 16 bucks a gallon because they are no longer carrying it), missed a few spots, and will need another coat in August.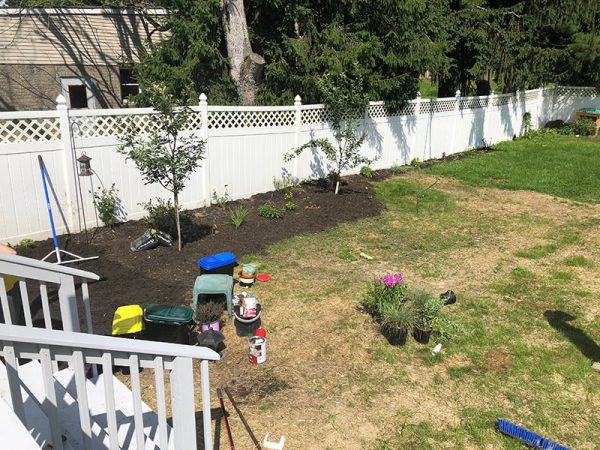 A couple more perennials to plant, need to continue the mulch down the left side of the fence, and need to round out the bed where it makes that weird angle.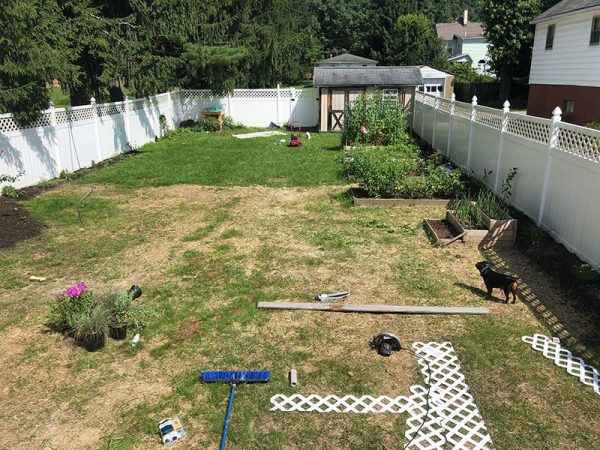 Need to throw down some more seed, dig the hole for the willow (it will go right where the sprinkler is AND FOR THE UMPTEENTH TIME THERE ARE NO FUCKING PIPES IN THE BACKYARD), gather stones from the creek so we can make the path in August/September, and put some dirt around the back gate and shed to even it out.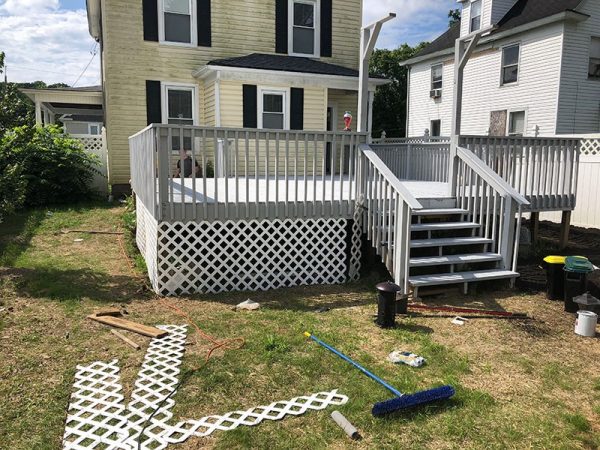 Finish the lattice- went with plastic because it was cheaper and given how moist everything is I didn't want to replace it in three years, mulch the left side and plant perennials, put some shrubs on both sides of the stairs but I will pick them up when I have some money and they are cheaper in a few months, and powerwash the back of the house (WHICH WAS POWERWASHED LAST SUMMER BUT I LIVE IN A RAIN FOREST NOW).
Ideally, once everything is done and the path is put in, next year ALL I will need to do is a little maintenance- cut back perennials, sow wildflowers in between perennials, mulch, and plant annuals. Depending on how things go, I might try to get a beekeep to put in some hives near the compost pile in the spring. Other small things on the LONGTERM agenda:
a couple batboxes
some birdhouses and a bird bath
repaint and protect shed
replace window to shed
retractable awning for the deck so I can actually go outside and not DIE
some durable patio furniture.
The longterm agenda means next year or beyond.
Oh, and Thurston has been his usual helpful self: