We get a ton of butterflies in the yard. The four types I see most often are monarchs, giant swallowtails, Gulf fritillaries and zebra longwings. The latter is pictured below: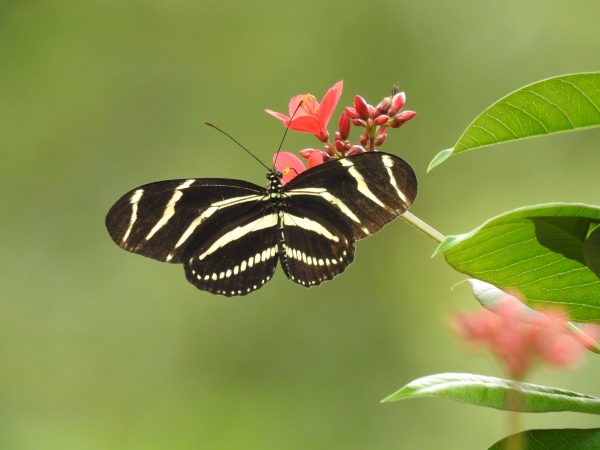 We have a played-out parsley plant that is serving as a butterfly nursery. I'm not sure what sort of caterpillar this is: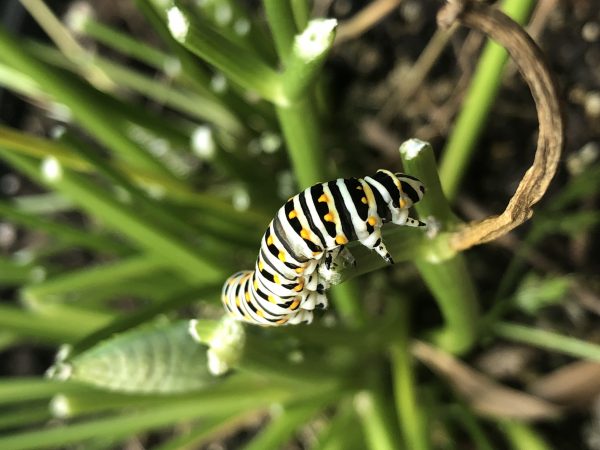 Looks like a monarch caterpillar except for the orange dots. Can anyone identify it?
Open thread!