I got nothing to add to the daily parade of tragicomic horrors that constitutes our media diet these days. (Actually, I do, but can't get to posting anything of much substance in my current state of work and life craziness.)
But this little video caught my eye and tweaked my "ooooh…space is cool" button:
.
Yup: an extraterrestrial has been brought down to earth. Admittedly, it's not exactly sentient, but still, everything about this mission is satisfying. I love "slow" science. I don't know how long the design and engineering of the spacecraft took, but it's been 7 years since this little vehicle was sent on its way, and now it's back. It takes a special kind of focus and deferring of gratification to enter into projects like this, and I admire and am grateful to those who do such work.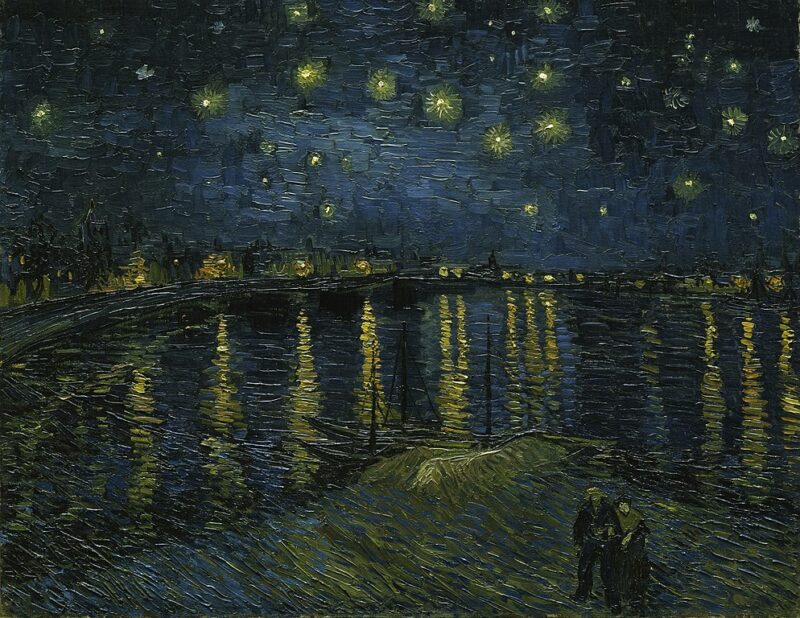 And damn! Chips from the port-planetary disk!  You just don't get that every day, do you.
Totally open thread. Enjoy, my fellow space cadets.
Image: Vincent van Gogh (but you knew that), Starry night on the Rhone, 1888