I took a road trip about an hour or so away to New Philadelphia in the middle of Ohio today to pick up this amazing wicker planter off someone on craigslist: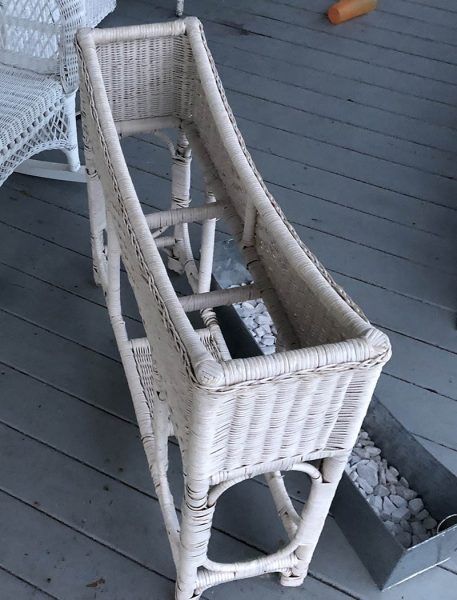 It needs a little love so I am going to hose it down, let it dry, and put a good coat of paint on it, but it is just perfect and it was only 30 bucks. I'm super excited to put some flowers in it and have it jazz up the front porch.
It was a beautiful day for a drive- sunny, cool, blue skies, and I enjoyed riding with the windows down, and Tappan Lake was just gorgeous. Oddly enough, I was in heartland Ohio for three hours, and none of Salena Zito's Trump voters held me down and explained to me why he was teh awesome and they would vote for him again.
Pulled up the roma plants today and tomorrow I am taking a little trip to the greenhouse to get some winter crops to put in. That's it from here. Just a quiet night, other than Steve bitching for food and pretending to eat the dog food.