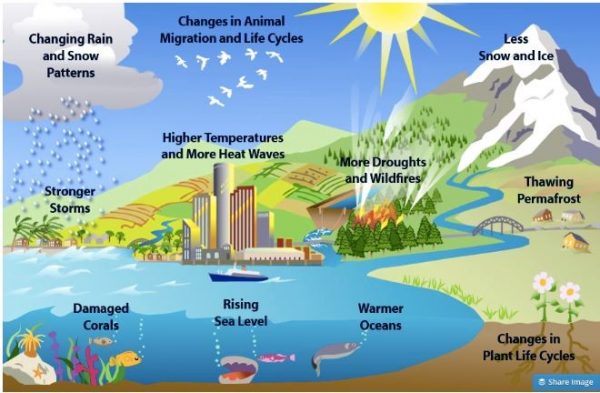 I have spouted off any number of times on Twitter about global warming (yes, that's what I'm calling it now unless I see a good reason to change to something else), less frequently here at Balloon Juice. The latest IPCC report says we have ten years to do something about it, before the really, really bad effects start to kick in. So we have to start today.
There's a lot to understand about global warming, although the essentials are
We must start now on a serious program.
The goal is to end combustion of fossil fuels that puts carbon dioxide into the atmosphere.
There are many things that need to be done: develop technologies, replace the idiots in government that are making things worse, educate people on how the changes that are coming will affect them. We need to be looking at ways to make our social and physical environment robust to likely changes, like the rising oceans.
To contribute to what needs to be done, I plan to post more frequently on global warming. I want to know what you want to hear about, and what you want to do. In the interests of no surprises, let me tell you up front that what individuals do is a drop in the ocean. The big targets are electricity generation and transportation, particularly international transportation.
I will also be relatively intolerant of whining to no purpose. Defining problems in order to develop solutions is good; whining that this is too big and we can't understand and everything is terrible doesn't do us any good. This can be solved, and we can do it. We cut our teeth on controlling emissions that cause the ozone hole. China is cheating on that now, but we'll handle that.
I would particularly like your thoughts in the comments so that I know what things will be of the greatest interest and use for future posts.
Graphic from here.