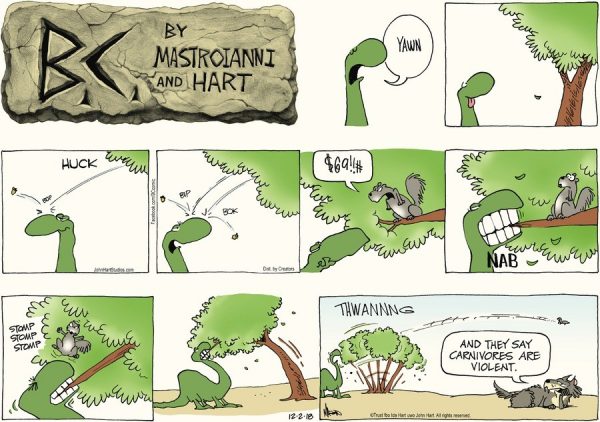 (B.C. via GoComics.com)
.
Sometimes you're the bronto, sometimes you're the squirrel…
Every flora / fauna news story I've clicked on recently has been depressing, and now it's raining again. Given this is New England, I should be glad it's not snow, but at least a decent snowstorm would cover up the wet leaves I haven't gotten around to raking yet!