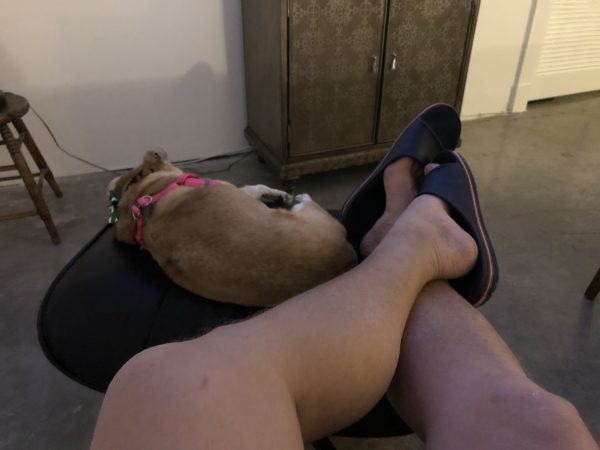 It doesn't matter how big or how small the ottoman or foot stool is, I still only get a couple inches. Ridiculous.
Devon left today, so I am at the mercy of the dogs. Speaking of, these are the laziest dogs ever- I have never met two dogs less motivated or interested in walks than these dachshunds. They lie down on the elevator ride downstairs. On the other hand, if I even walk in the direction kitchen they race in there hoping for food.
I really need a pool in my life. I need to hit the powerball. Or maybe join a gym.