My facebook account is closed to the public, meaning that only people I know personally, who follow me and whom I follow, can see what I post. So basically, the only people who can see what I say and post have signed up for this shit and know full well the hot mess they are dealing with. Despite that, I am somehow run afoul of facebook's community standards: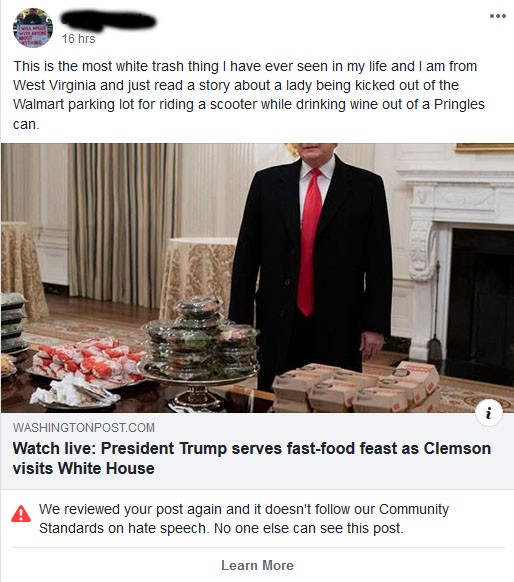 You know what passes facebook's community standards? This: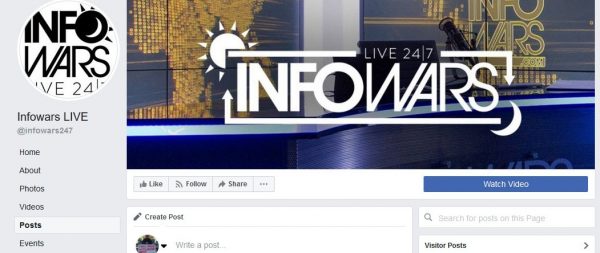 That's right- Alex Jones, despite being very publicly banned from facebook, is back in full force:
Alex Jones, the rabidly anti-LGBTQ conspiracy theorist who hosts the web-show InfoWars was banned from Facebook, YouTube, iTunes, Twitter and Vimeo last year. But he has apparently snuck back onto Facebook, and so far he's getting away with it.

The Daily Dot reports that Jones' InfoWars is now available on Facebook via three pages called NewsWars, InfoWars Live 24/7 and Prison Planet.TV. All of them run anti-LGBTQ content which conflates LGBTQ rights with pedophilia.

Jones has admitted that his company operates NewsWars and its related website, NewsWars.com, but he has denied personally running any of the Facebook pages.

Many of the NewsWars.com posts contain InfoWars videos, helping Facebook users connect with Jones and his anti-LGBTQ and Islamophobic views despite formally being banned on the world's largest social network.
Fuck you Zuckerberg, you piece of shit nazi enabler. And I can say that here, because as you all know, we have no god damned standards.