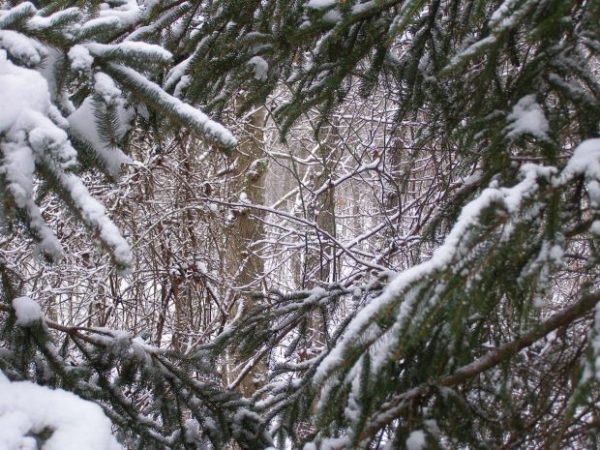 Blessings be upon intrepid photographer & Balloon Juice correspondent Ozark Hillbilly:
Been awhile since we had garden pics so I thought I'd send some in.

At top: Just a pretty little window looking down into on of my hollers.


The homestead from the back.


My granddaughter gave us this a couple years ago, it is very prominently placed.


I am going to replace these gates if it ever warms up. Really!


This home is currently vacant. But at the rent I charge, not for long.


Once the snow is gone and the ground thawed out, this will get quite the work out spreading 6-8 yds of compost.


Notice the wood chips that stop at the snow? That's as far as my chickens would go.


The Magnolia buds here are not happy with this winter sun.

My seed orders have come in this week. I'll send you something on that in a week or 2 to get people going.
***********
Something to look forward to, for sure. Haven't placed my mail-order tomato orders yet, but I'm hoping to do so this week!
What's going on in your garden (planning) this week?