On the Road is a weekday feature spotlighting reader photo submissions.
From the exotic to the familiar, whether you're traveling or in your own backyard, we would love to see the world through your eyes.
On The Road and In Your Backyard is a weekday feature spotlighting reader submissions. From the exotic to the familiar, please share your part of the world, whether you're traveling or just in your locality. Share some photos and a narrative, let us see through your pictures and words. We're so lucky each and every day to see and appreciate the world around us!
Submissions from commenters are welcome at tools.balloon-juice.com
Ready for Costa Rica? I bet you are – Have a wonderful day and weekend and enjoy the pictures!
Today, pictures from valued commenter tybee.
Where it was taken: Costa Rica
When: April/May 2018

Flew into San Jose Costa Rica about noon on Saturday (April 27th,  2018) and drove to the Pacific coast to a house on the beach.

First day there we wandered around, got lost a bit, found a decent grocery store and generally got settled in.

Monday we went on a croc tour on the Tarcoles river.

The crocodile tour would let you get out of the boat and feed the things. The gif attached shows me feeding one from the bank.  I may have cut that a bit close.

A Tarcoles river croc: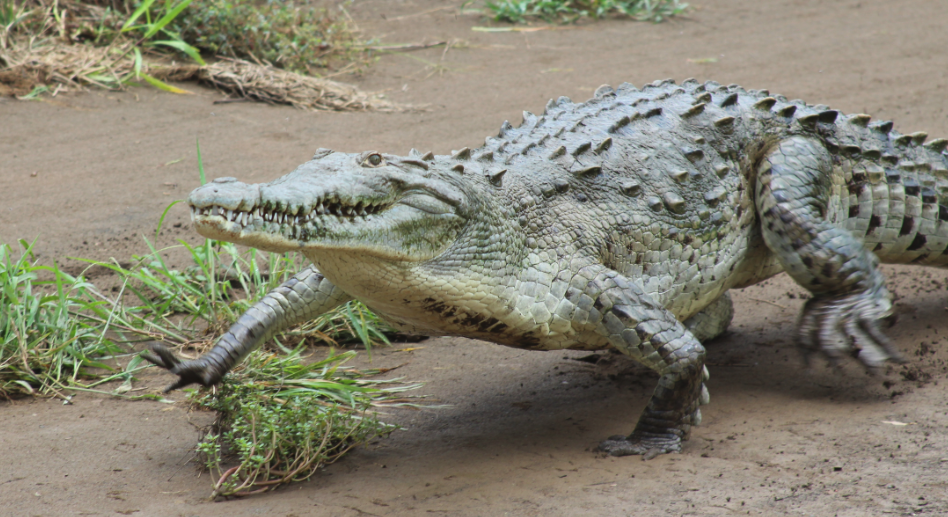 We rented a house in Tarcoles, a small fishing village on the Pacific coast. This was done deliberately as we didn't want to be in a "resort" area and get only a "tourist" experience.  The mountains came right down to the coast.  The roads sucked.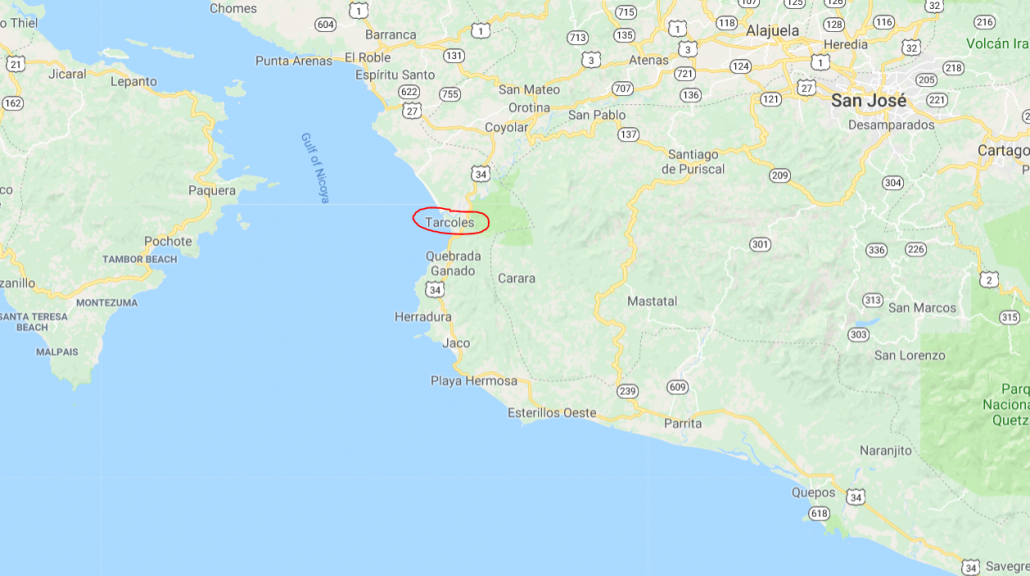 About 3 people in a village of about 3,000 spoke fluent English.  We didn't meet those folks.

Communication was.interesting but we were able to buy beer in the markets, buy fruit from roadside vendors, locate rum for daiquiris, find a bathroom and generally get around.  Everyone was friendly and eager to help/sell.

Did manage to find one farmer up a side road selling melons and other fruits who spoke NO English, was not interested in American currency and finally just gave us the fruits for what little Costa Rican currency we had on us just to get rid of us.

Crazy week.

The house had a pool, coconut palms, mango trees, almond trees and the lot was covered in flowering plants.  Birds of all types through the yard all day.

Saw a common black hawk nail an iguana (or a big snake) out of the back yard.  Scared both me and the hawk but he didn't drop dinner.

The beach was across a dirt road from us and was black volcanic sand.

Fruit was dirt cheap and we ate lots and lots of mangos, avocados,
pineapples, bananas, papayas and other stuff, generally run through a blender with lots of ice and alcohol and then consumed.
A motmot with black iguana: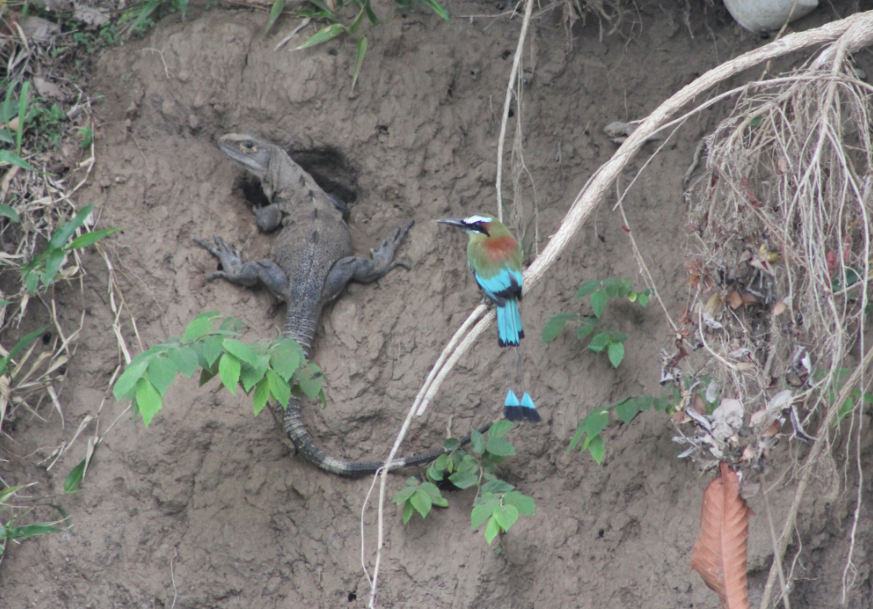 The gazebo which had a view of the beach and almost always a breeze: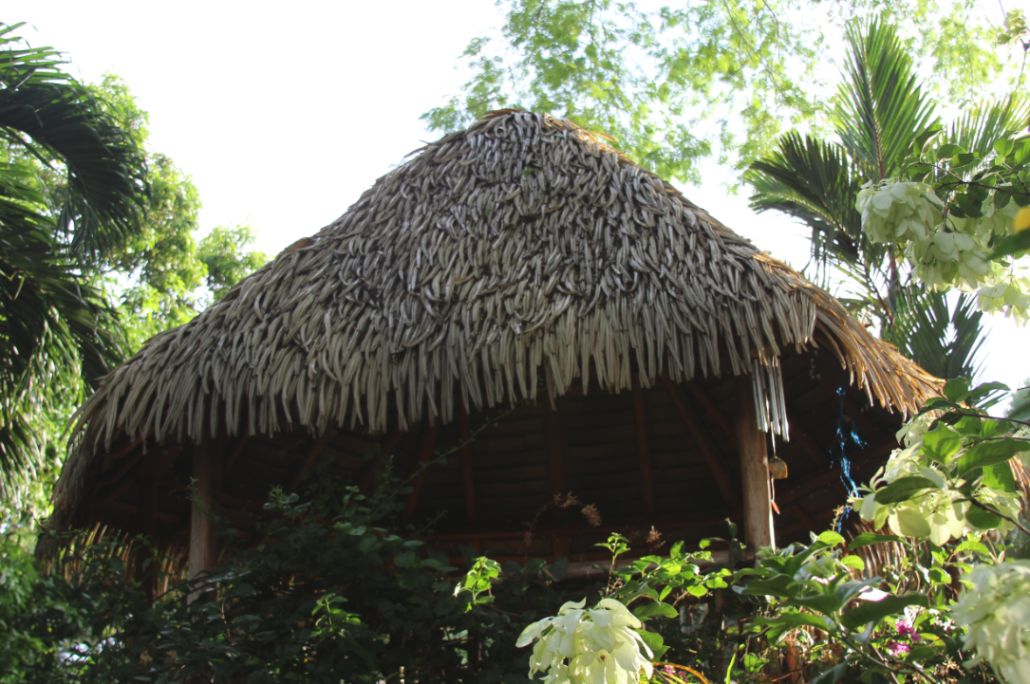 The underpowered pos we rented.  The roads sucked.  Their "major highways" were not well marked, not well lined and not well paved.  Did I mention that the roads sucked?  I'd always heard about third world drivers.  It's all true.  Those crazy people would pass you on a blind curve, a blind hill, cut you off and generally scare the bejeebers out of us poor innocent touristas.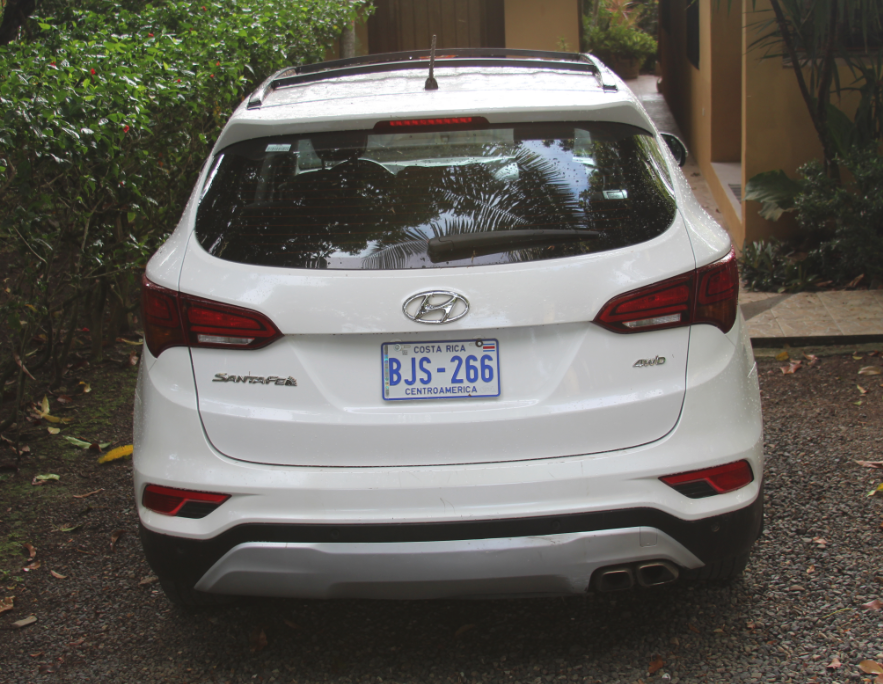 We had iguanas living around the pool that would eat little soft doggie treats.   Pretty amusing.

The one in the pic is about 3 feet long.  A bigger one would show up on some afternoons and run him off.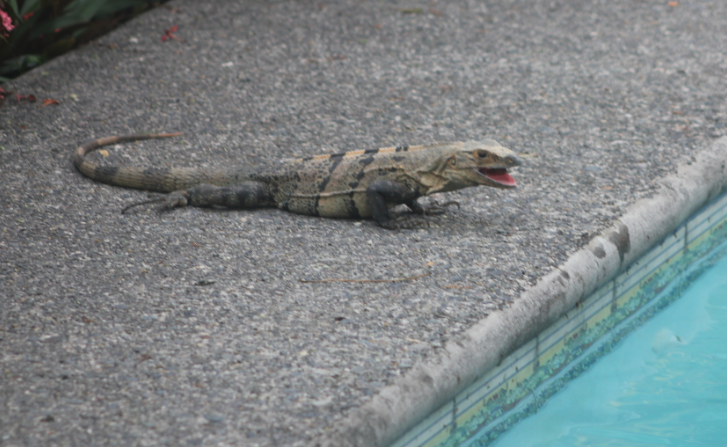 Scarlet macaws were everywhere, from dawn to dusk.  Noisy as hell, too. Squawk, squawk, squawk all damn day.  Pretty birds, though.

This one is in an almond tree which apparently was one of their favorite foods: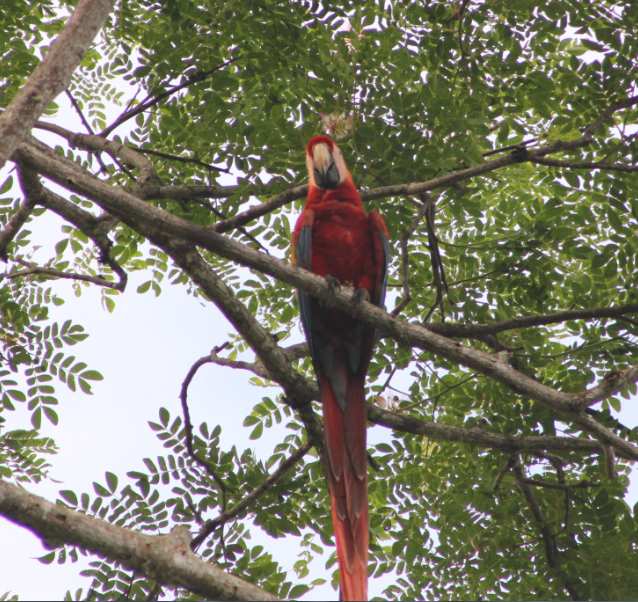 Those chicken things showed up dawn and dusk, made a weird "tweeeEEET" on a rising scale and then two clown nose honks.  Very skittish.  Probably a gray rail.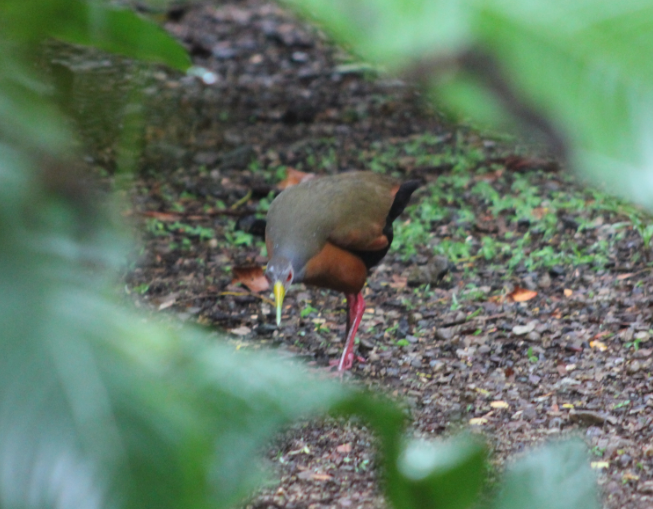 Shot of the fishing fleet on that black sand beach and all the rocks from the mountains crumbling into the sea.

Many of the hills next to the coast showed evidence of recent landslides.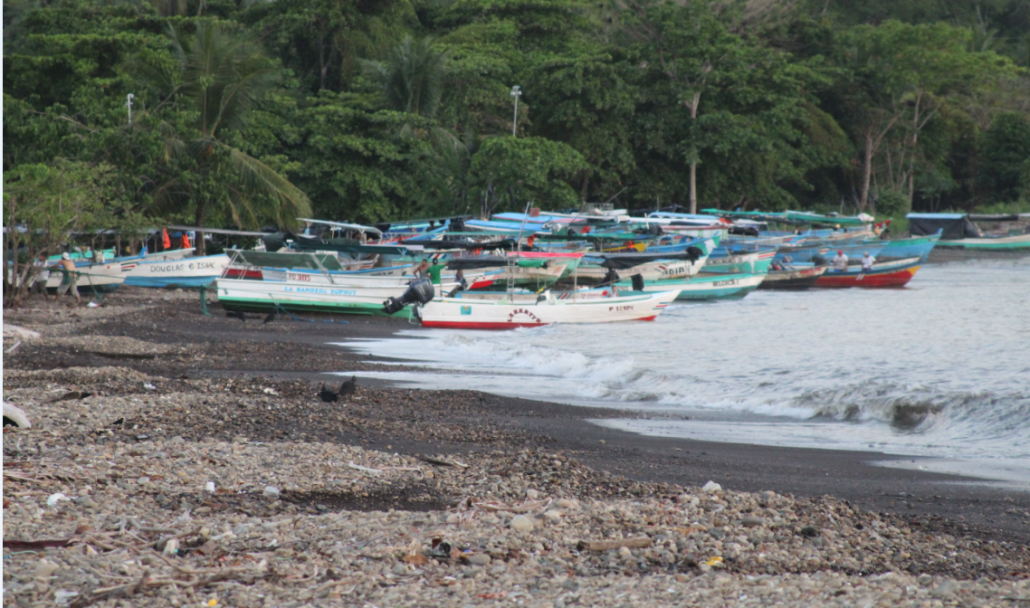 A sunset, looking at the mouth of the gulf – which led to the Pacific – from further away from the beach in the field across from the house.  Small almond trees and bananas in the grass, mountains on the left, peninsular on the right.

Would go back in a heartbeat.  Next time will be the Cloud Forest in the high mountains.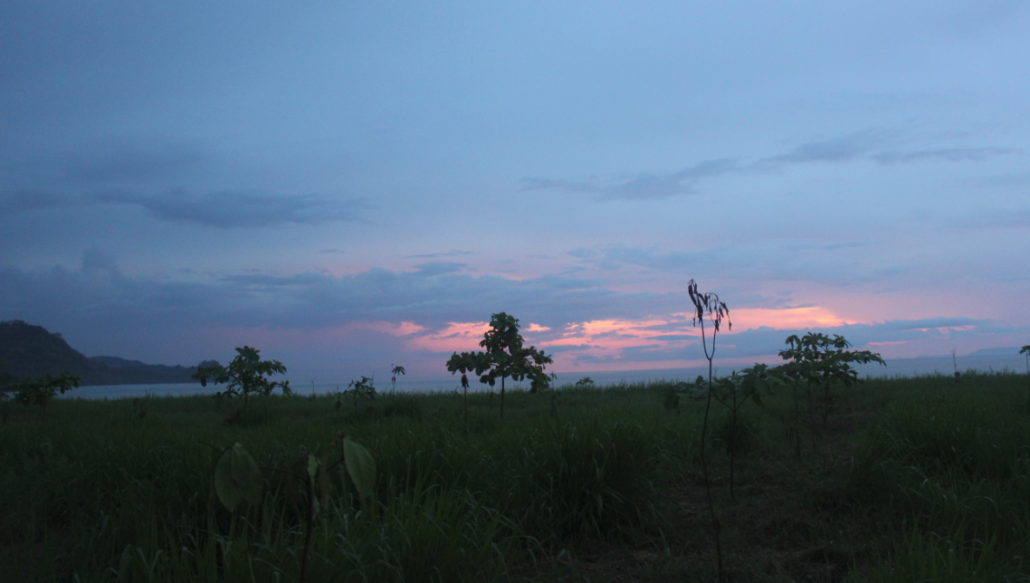 Thank you so much tybee, do send us more when you can.
Travel safely everybody, and do share some stories in the comments, even if you're joining the conversation late. Many folks confide that they go back and read old threads, one reason these are available on the Quick Links menu.
One again, to submit pictures: Use the Form or Send an Email