Today is Jefferson Davis's birthday. Normally I wouldn't mention this, but the state of Alabama marks this day as an official holiday. To recognize this dishonor perpetrated and perpetuated by the state of Alabama on its citizenry, The Montgomery Advertiser chose to run the testimonials of nine former Alabama slaves.
Today the state of Alabama marks the birthday of Jefferson Davis, who served as president of the Confederate States of America from 1861 to 1865. A state holiday, state offices are closed throughout Alabama. Davis, who at one point owned more than 100 slaves, led a government resting on the principle of white supremacy. The Confederate Constitution contained a provision explicitly prohibiting any law "impairing the right of property in negro slaves," and his vice president, Alexander Stephens, said the "cornerstone" of the new government "rests upon the great truth, that the negro is not equal to the white man; that slavery — subordination to the superior race — is his natural and normal condition." 

Davis was a racist. In a speech to the U.S. Senate in 1860, the then-senator from Mississippi said slavery was "a form of civil government for those who by their nature are not fit to govern themselves," adding "We recognize the fact of the inferiority stamped upon that race by the Creator, and from cradle to grave, our government, as a civil institution, marks that inferiority." After his inauguration as president of the Confederacy, Davis said "We recognized the negro as God and God's Book and God's laws, in nature, tell us to recognize him. Our inferior, fitted expressly for servitude."

From 1936 to 1938, the Works Progress Administration, a New Deal agency, sent workers throughout the South to collect oral histories from survivors of slavery, eventually conducting more than 2,000 interviews, including at least 129 in Alabama. The workers were not necessarily trained interviewers, and scholars have noted that the race of the interviewer often had a major effect on the answers the former slaves gave. But the testimonies preserve the voices of those who experienced a hell that Davis and other white southerners were willing to destroy the country to protect.
There is a video at the link with the testimonials of four slaves – Delia Garlic, William Colbert, Laura Clark, and George Young – narrated by Dr. Wendy R. Coleman of the University of Alabama. There testimonials, and those of five other former slaves are also transcribed by The Montgomery Advertiser.
Here is the abolitionist variant of My Country Tis of Thee.
When you hear some twit in 2019, like Jared Kushner did of the Palestinians last night, that they aren't ready to govern themselves, remember that they're the same make, model, and type as Jefferson Davis and the other traitorous Confederates that tried to destroy the United States and whose ideological and theological descendants are still trying to do so.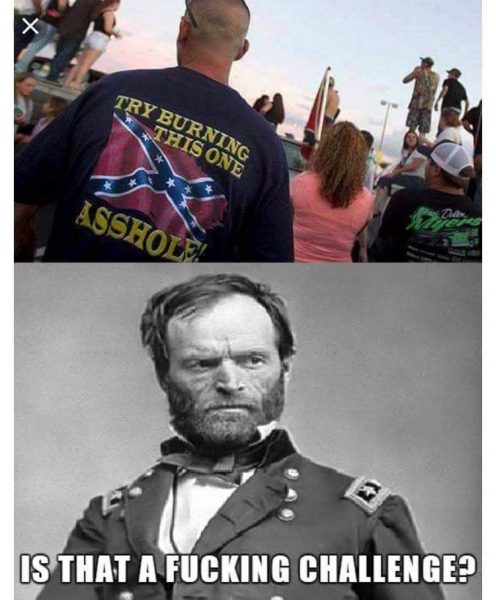 Open thread!