Oh go fuck yourselves: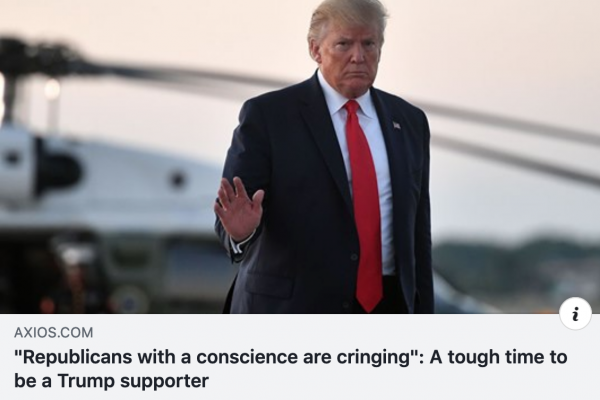 As Mistermix noted below, a grand total of four (4) Republicans voted to note that what the President said was racist as fuck and wholly inappropriate. Here's what 187 Republicans couldn't bring themselves to support:
This resolution states that immigrants and their descendants have made America stronger and naturalized citizens are just as American as those whose families have been in the United States for generations. It also expresses a commitment to keep America open to those who lawfully seek refuge from violence and oppression and those willing to work hard to achieve the American Dream, regardless of race, ethnicity, faith, or country of origin.

The resolution strongly condemns the President's racist comments and states that they have legitimized hatred of new Americans and people of color, including his reference to immigrants and asylum seekers as "invaders."
That's about as fucking toothless as something in the house can get. It recommends no censure or other punishment, it does not call for impeachment, it doesn't even call for the President to go without his Mickey D's apple pie after his too well down double cheeses tonight.
And yet, no "Republicans of conscience" could be found anywhere to support it. If you are a reporter or journalist or pundit and find yourself thinking the phrase "Republicans of Conscience," do us all a favor, submit your resignation, and go seek work more befitting your level of intellect and decency. Maybe as Steve Bannon's hot tub scrubber.