The Mountain Goats (who you may remember from such posts as this one) played a free show in East River Park yesterday. This was great for me, since none of the other tour dates worked out. It was a beautiful day with lovely weather. The concert was very good, as well.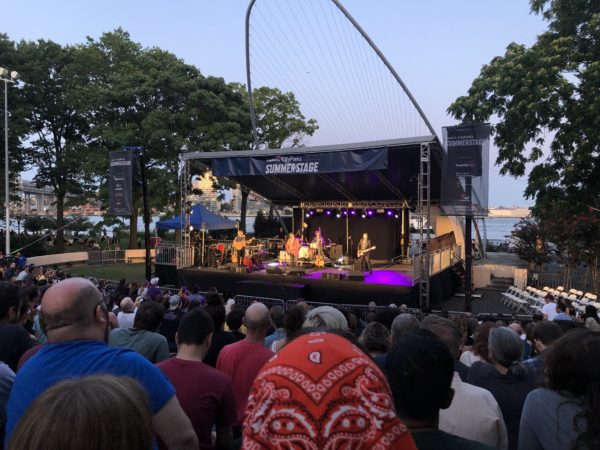 Really just a perfect evening. This was the first time I'd seen them at a venue that had seats, which is important since Millennial fans can no longer stand for three hours straight.
Anybody else been doing outdoor summer activities?
A couple of songs they played below the fold. Studio versions, of course. Open thread!
(Second video is louder!)