Here's a Gulf fliterary on a flower: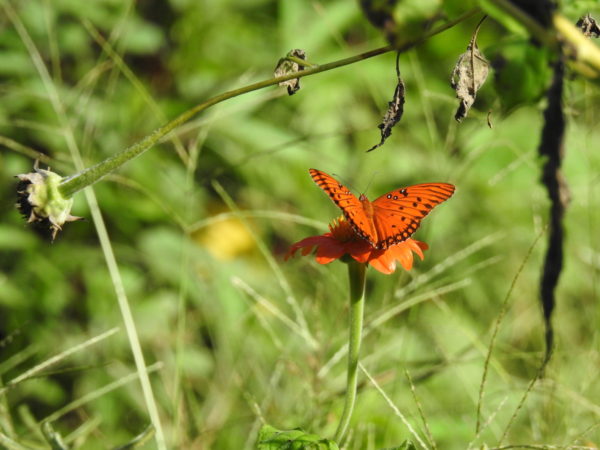 "Gulf fliteraries" are exceptionally well-named insects, in my opinion.
And here is the copper top of an old courthouse hereabouts: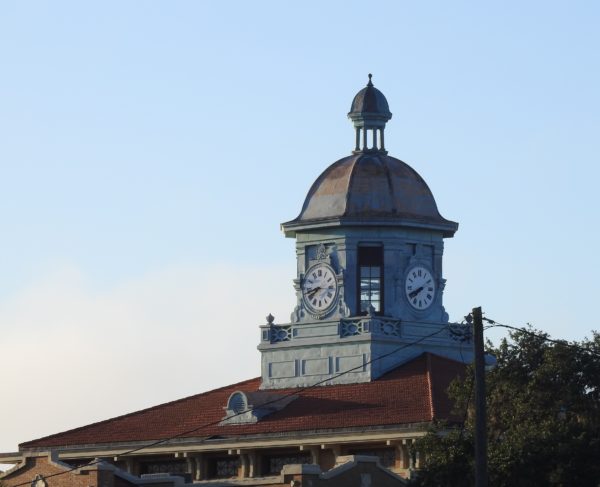 I remember my grandmother dragging me through its halls when I was a small child. She was on some urgent mission, but I don't remember what it was about. I just recall being amazed at the building.
Open thread!