On the Road is a weekday feature spotlighting reader photo submissions.
From the exotic to the familiar, whether you're traveling or in your own backyard, we would love to see the world through your eyes.
Morning. One last entry from me.  Let's see if we can avoid controversy today (somehow I doubt it).
Idaho Springs is a quick forty-five minutes from me, and they have caves, so I'm often up there for their hot springs.
But when I need a real break to recharge, we pack up the car and drive a few hours to New Mexico to Ojo Caliente. Just looking at the photos relaxes me. Hopefully, they'll do the same for you.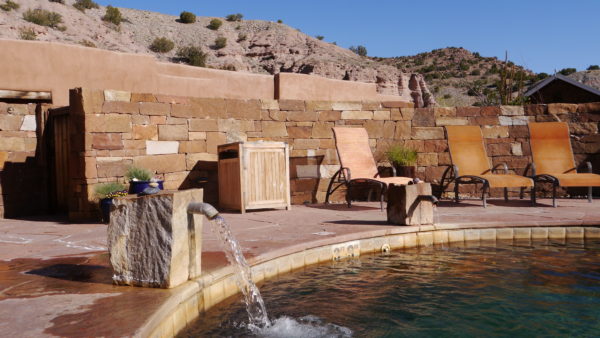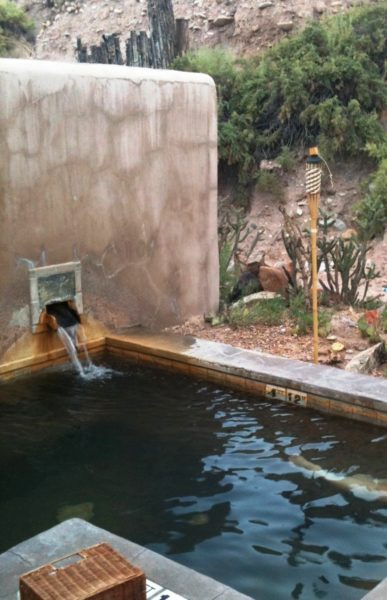 Above the springs are ancient ruins. You can read more about the history here.
Surrounding the springs are the ruins of the cities populated before the birth of history. Posi or Poseouinge, "village at the place of the green bubbling hot springs" was the largest of 4 Pueblos surrounding the springs and home to thousands of people. Because of the work of archaeologists Adolph Bandelier and Edgar Hewitt, we know that Posi was a vibrant center of activity until the 15th century. The unusually diverse and abundant styles of pottery shards and other artifacts remain as a testament to Posi and the spring's long-standing iconic significance within the larger region.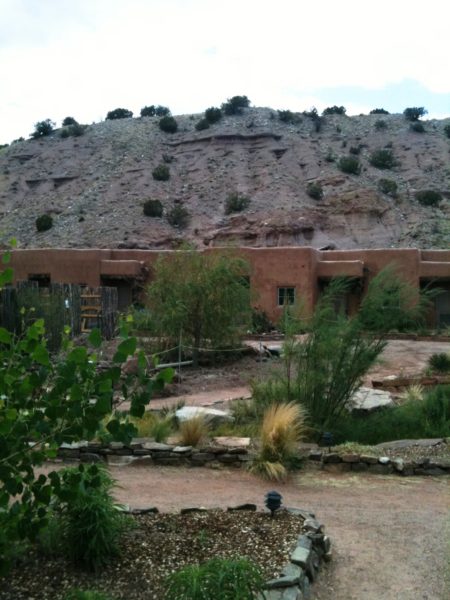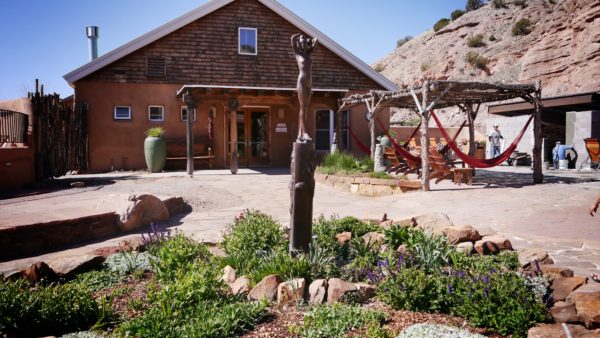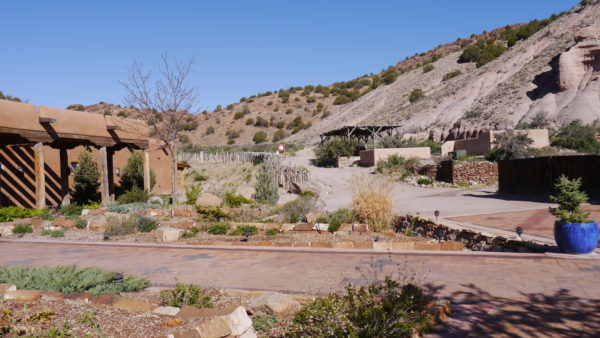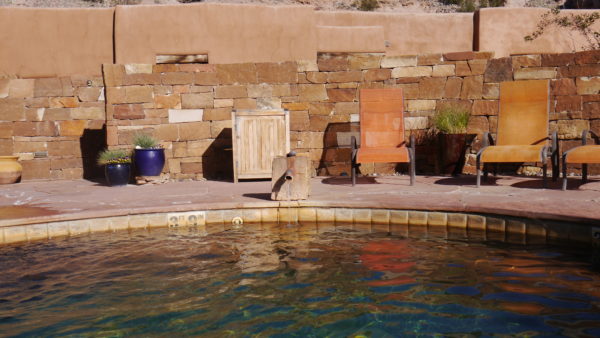 Bonus Rio Grande: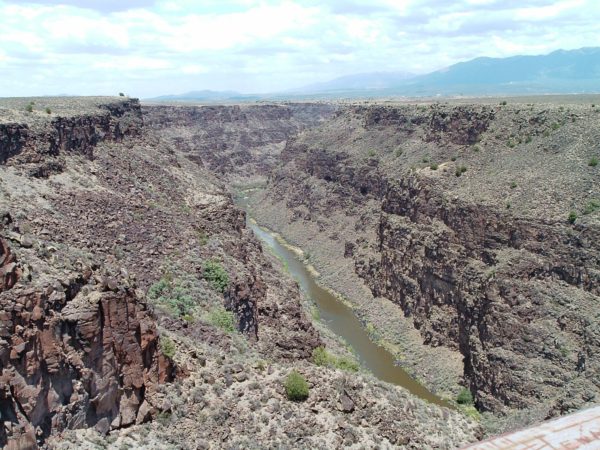 Well, now I'm relaxed and remembering to breathe…