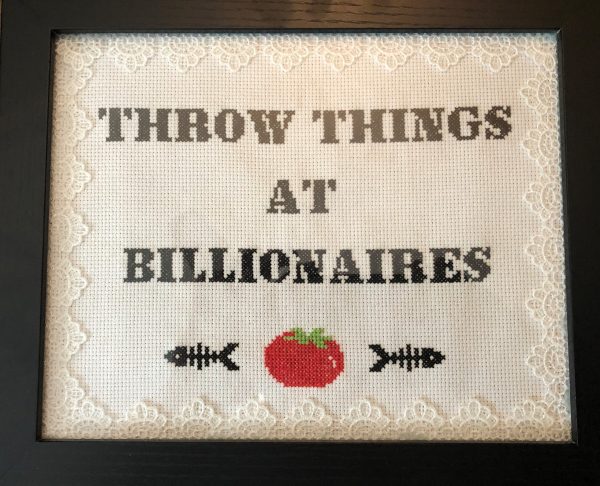 Zuckerberg is the enemy:
Facebook CEO Mark Zuckerberg has been hosting informal talks and small, off-the-record dinners with conservative journalists, commentators and at least one Republican lawmaker in recent months to discuss issues like free speech and discuss partnerships.

The dinners, which began in July, are part of Zuckerberg's broader effort to cultivate friends on the right amid outrage by President Donald Trump and his allies over alleged "bias" against conservatives at Facebook and other major social media companies. "I'm under no illusions that he's a conservative but I think he does care about some of our concerns," said one person familiar with the gatherings, which multiple sources have confirmed.
At least one candidate gets it (because of course she does):
We intentionally made a Facebook ad with false claims and submitted it to Facebook's ad platform to see if it'd be approved. It got approved quickly and the ad is now running on Facebook. Take a look: pic.twitter.com/7NQyThWHgO

— Elizabeth Warren (@ewarren) October 12, 2019
Once again, we're seeing Facebook throw its hands up to battling misinformation in the political discourse, because when profit comes up against protecting democracy, Facebook chooses profit.

— Elizabeth Warren (@ewarren) October 12, 2019
More and more, I think of one of the endgame political choices in Civ VI- Corporate Libertarianism. Break up the tech giants. The end.
Also, that image above is one I commissioned a while back from Wu Stitch. It hangs in my office.