Via The Washington Post, this glimpse of the GOP id:
Not, as the Post reporter Griff White* pointed out, unreasonable views on their face.
Could the glitterati** of the Florida Gulf Coast find anything objectionable in Congressman Francis Rooney's pretty anodyne statements?
Oh yeah:
"I told him, 'You've betrayed your country, your president and your constituents,' " said Doris Cortese, 80, the vice chair of the Lee County Republican Executive Committee, recounting a conversation with Rooney.
"My exact words to him were: 'Get out.' "
Within hours, the longtime Republican insider had, announcing on Fox News his decision not to run again after two terms.
Griff then unfolds a serious of interviews with — and I don't know how to put this politely — delusional white people who testify to the perfection of Trump while denouncing all those apostates and unbelievers who do not bask in his glorious orange glow.  A sample from a glitter artist specializing in Trump themed jewelry and keepsakes:
"[The impeachment inquiry is] not correct, it's not constitutional, it's unprecedented and it's probably illegal," said Marty Wisher, a 54-year-old artist and avid Republican volunteer.
Here's another:
"I consider Trump to be our David against Goliath," said Nancy Price, a 73-year-old retiree who spends much of her free time volunteering for Republican campaigns. "He's doing such a phenomenal job, and look what he has to fight every day."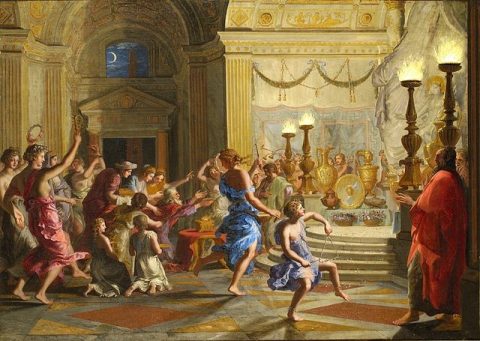 The immediate implication is obvious: an overwhelmingly Republican district will elect a wholly Trumpian Republican to replace that squish, Rooney:
"They'll all be trying to outdo each other," said Peter Bergerson, a political scientist at Florida Gulf Coast University. "It will be the Ivory soap test. You've got to be 99.99 percent pure. At least."
The point for those of us who have not huffed Trump's can of orange spray paint?  The Biden-Buttigieg pitch that Democrats should and they can attract Republican voters to a "reasonable" centrist Democratic challenger to the corrupt and inept president is hooey. Malarky. Folderol. A nostalgic fantasy born of too many viewings of the collected works of Jimmy Stewart. This will be a brawl, to put it mildly, and the way we win is by mobilizing every last base Democrat and any actual uncommitted voter.  The Republican Party that could range from Goldwater to Brooke no longer exists, and what's left is neither persuadable or salvageable.
But of course, we jackals know that.  It's only the Village that needs reminding, along with some of our leaders.
Open thread!
*How is that not a Daily Planet reporter's name?
**Wait for it.
Image: Jacques Stella, Solomon sacrificing to the idols, 1647