This is worth noting from the latest CNN poll on Trump's impeachment, which basically shows no movement (50/43 for impeachment and removal):
Looking at the 538 polling averages, support flipped when the Ukraine stuff came out and has held pretty steady since. There's enough polling on this, and enough time has passed, that quoting one poll or another to prove a point doesn't make any sense.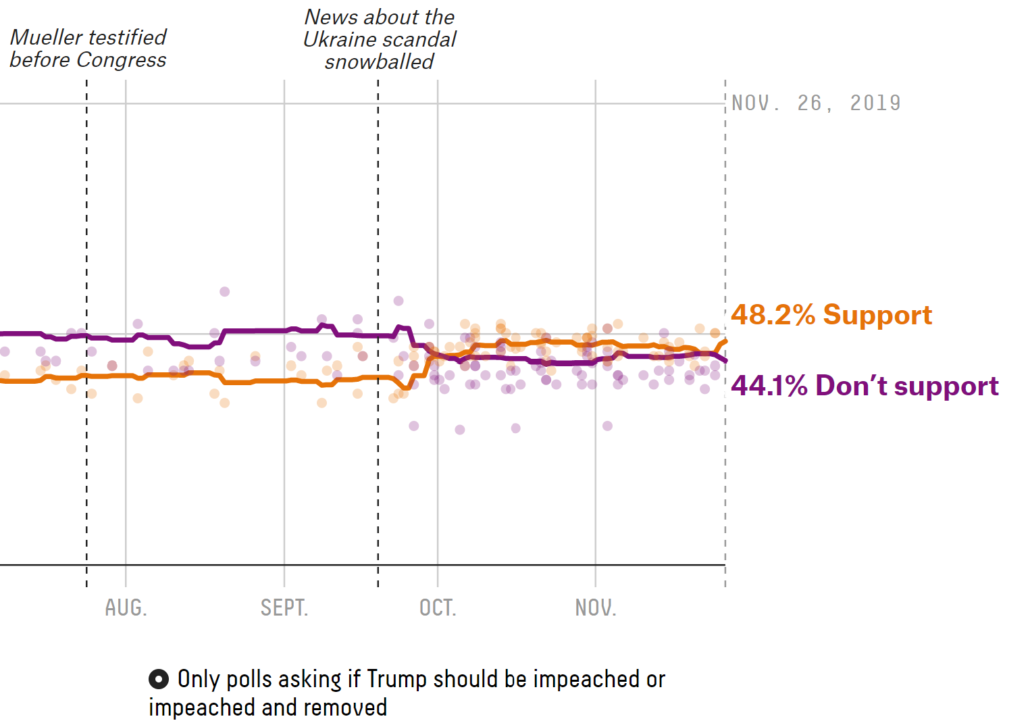 The crosstabs [pdf] from that CNN poll show that 23% of the respondents haven't been following the impeachment news closely (or at all), but only 1% don't have an opinion (probably the textbook definition of the kind of people who will pick up a polling call – they've got opinions, dammit!). So maybe more hearings will move the needle, but we're pretty dug in.