On the Road is a weekday feature spotlighting reader photo submissions.
From the exotic to the familiar, whether you're traveling or in your own backyard, we would love to see the world through your eyes.
Good morning everybody,
And we're off to Europe – wahoo!  I loves me some otmar on Friday.
Have a great weekend and we'll see you Monday.
Back in the 19th century it became clear that the parish cemeteries of Vienna will not be able to cope with the projected growth of the city. Thus they built a large new one way outside the city, sized in a way that should be sufficient for the foreseeable future. For the full story, read the article on Wikipedia.

In Austria, the twin days of "All saints" and "All souls" Nov. 1st/2nd are the traditional dates where most people visit the graves of the ancestors. This years, we went as well.

It was a brilliant fall day, here are some of the pictures I took.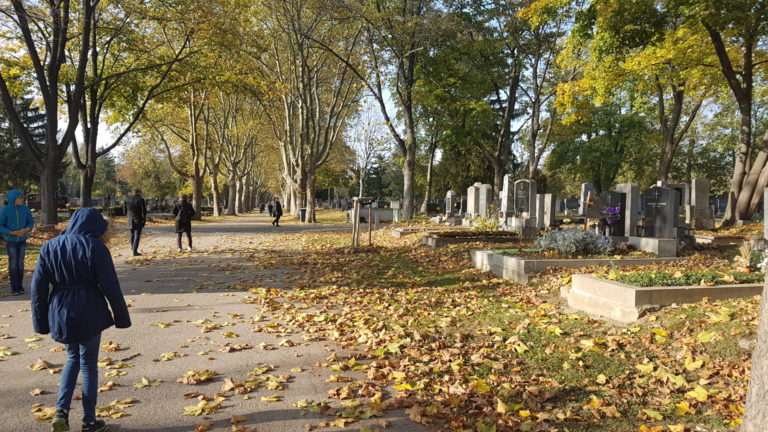 November 1, 2019
This cemetery is really big (590 acres). It has broad roads inside, private cars are allowed on all other days, and there is even a bus route of the Viennese public transportation system inside the cemetery.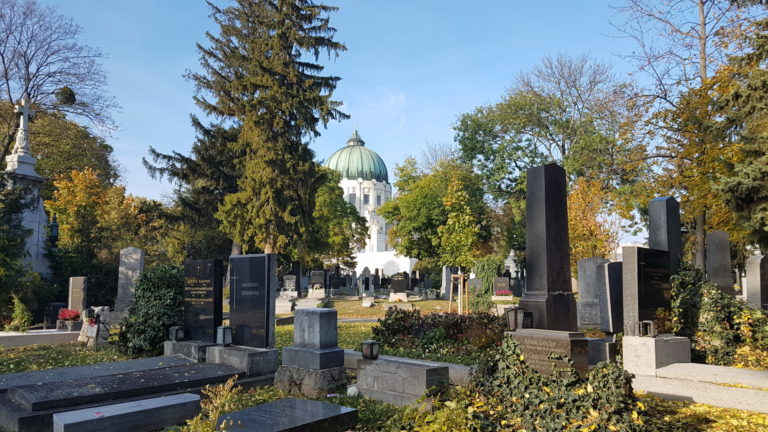 November 1, 2019
Getting closes to the center brings the first glance at the Art Nouveau church. The graves there are upper class, showing more elaborate carvings and decorations.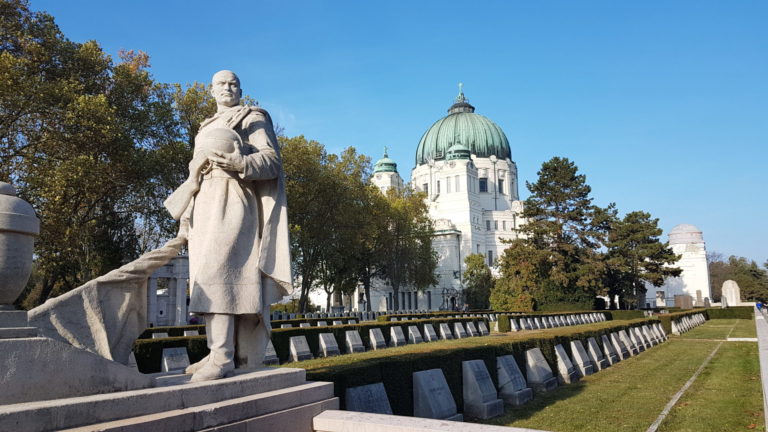 November 1, 2019
There is also a section for the fallen Russian soldiers of WW2.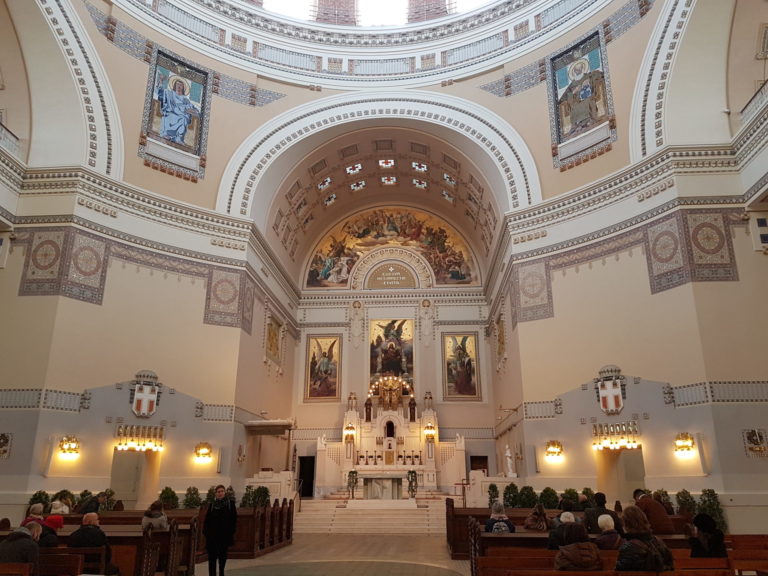 November 1, 2019
I love those Art Nouveau churches. This one was built from 1908 to 1911 to designs by the architect Max Hegele.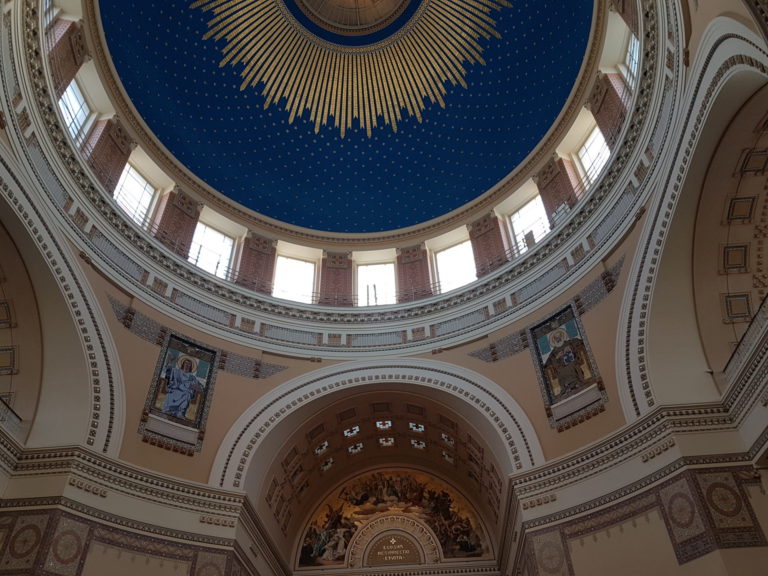 November 1, 2019
We're still inside the church, this is the view up inside the dome.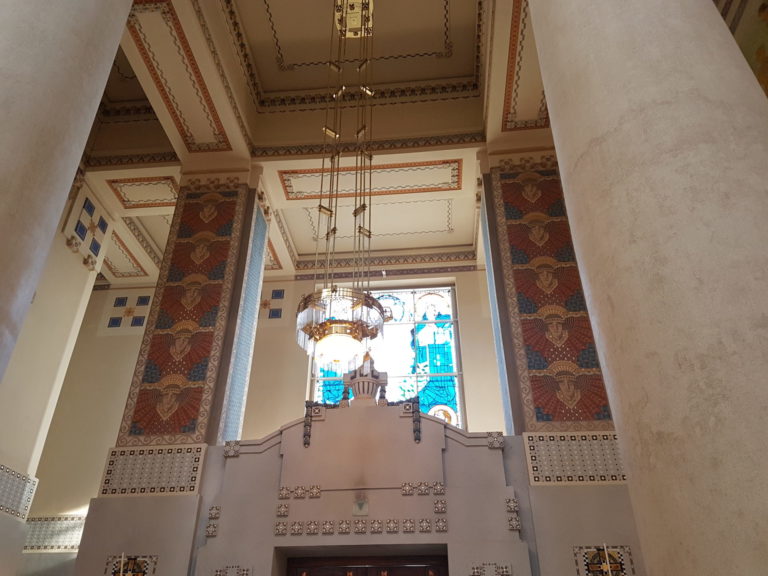 November 1, 2019
This is one of the side portals.