Good Morning, Everybody,
I hope this finds you well! Today's submission is mine.
This past weekend, I caught a movie at the Smithsonian Steven F. Udvar-Hazy Air & Space Museum near Dulles Airport, in Virginia. It's the largest IMAX screen in the state and is a great place to see a movie, even if the food and seats are sub-optimal.
The way this free museum works is that parking is $15 per car until 4 pm, then it's free until the 5:30 pm museum closing time. Movies are scheduled around 4:30, so you can avoid paying the parking fee, and the theater area is open into the night. For movies, we try to arrive precisely at 4 so we have some time to wander the museum before the show.
In this visit, I ran around and grabbed a few shots of the aircraft (and spacecraft!) to help share this amazing museum. The moment I walked in, I knew I had to scurry around and get some pictures for Balloon Juice, something that I hadn't planned on until inspiration hit. I plan to go back and spend a day there so I can look at, and photograph, as many individual exhibits as possible, which I will of course post. They are open every day except Christmas Day, so I plan to go when it's a bad weather day sometime soon.
Today's photos are, for the most part, filled with too many vehicles to mention (plus I didn't take notes since I was rushed), but I wanted to share this wonderful museum with you. Consider this an appetizer for a series of posts later this year.
I know that many of you travel as part of your work, as I used to. The museum is just a few minutes' shuttle bus ride from Dulles Airport, and it's easy to spend 2-4 hours minimum looking around and marveling at the exhibits. For years I've recommended that folks consider routing themselves through Dulles for connecting flights, leaving themselves a 4-6 hour layover to enjoy the museum at leisure.  It's worth it, and beats spending 2 hours laid-over at another airport with nothing to improve you.
Since this is a standard post and not the OTR interface, accept my apologies for the different formatting. There are a host of pics after the "Read More" link.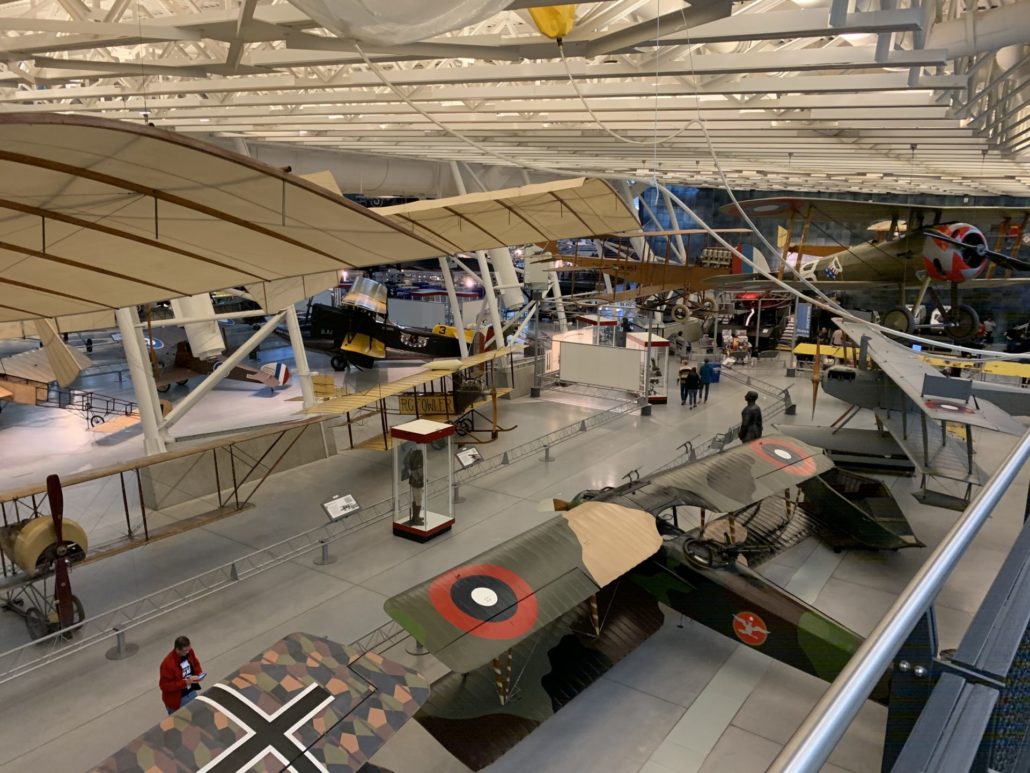 This is an overhead view showing some WWI and prior aircraft. I always enter the exhibit area from above, on this side. It just feels right to start with an overhead view and with ~WWI aircraft and then work towards WWII, modern, and then the Space stuff as the final leg.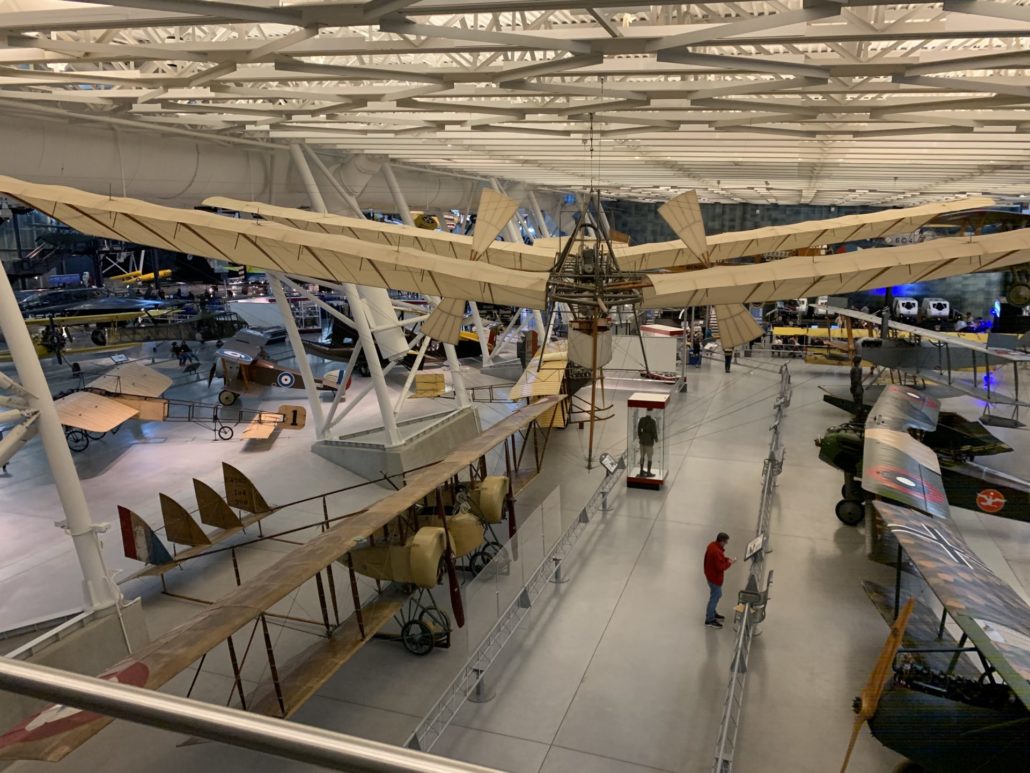 A slightly different angle. So many flying machines!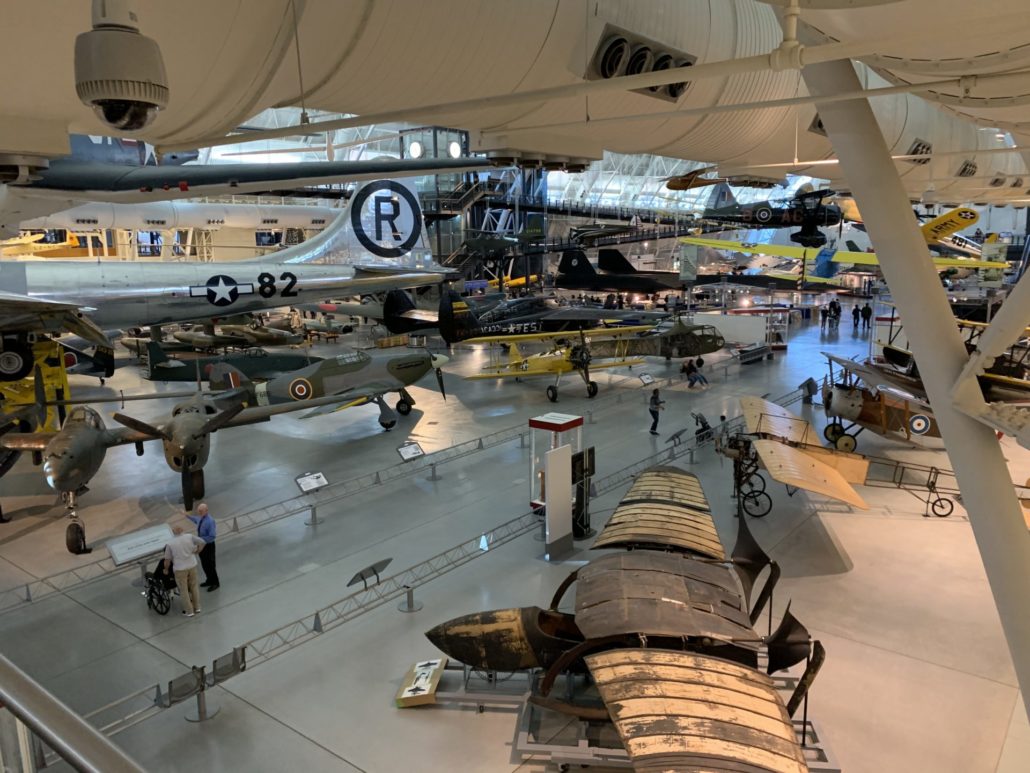 You can clearly see the Blackbird in the rear, and that shiny B-29 Superfortress on the left is, um, well-known, infamous to many.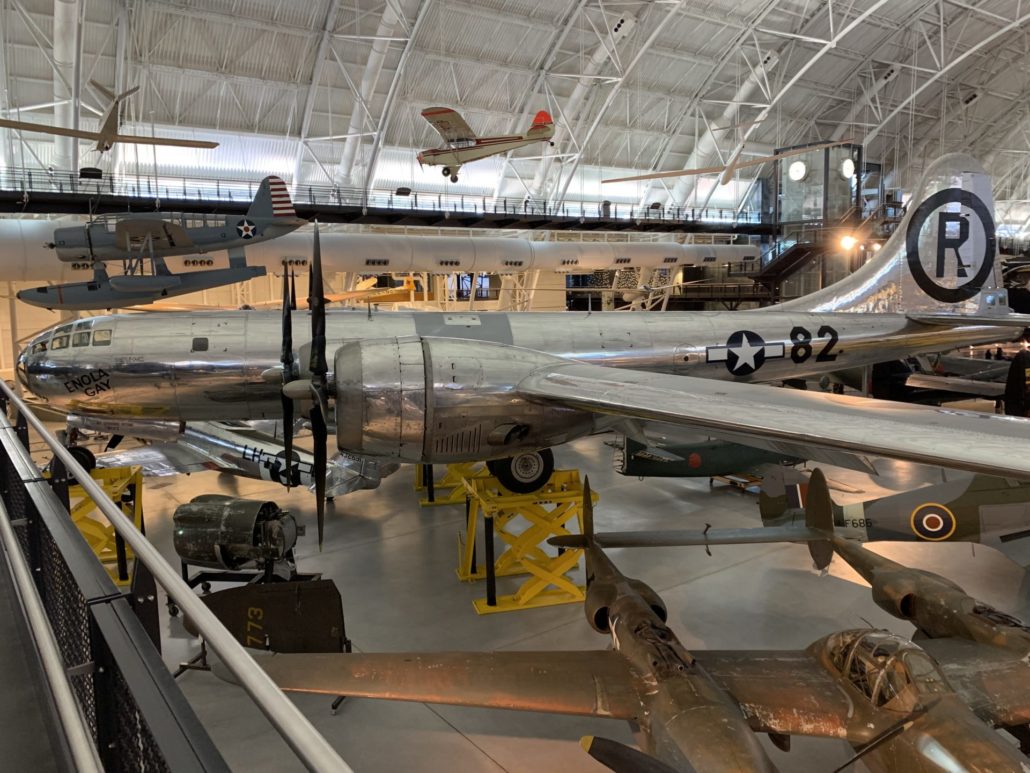 A bigger shot of the Enola Gay and surrounding aircraft.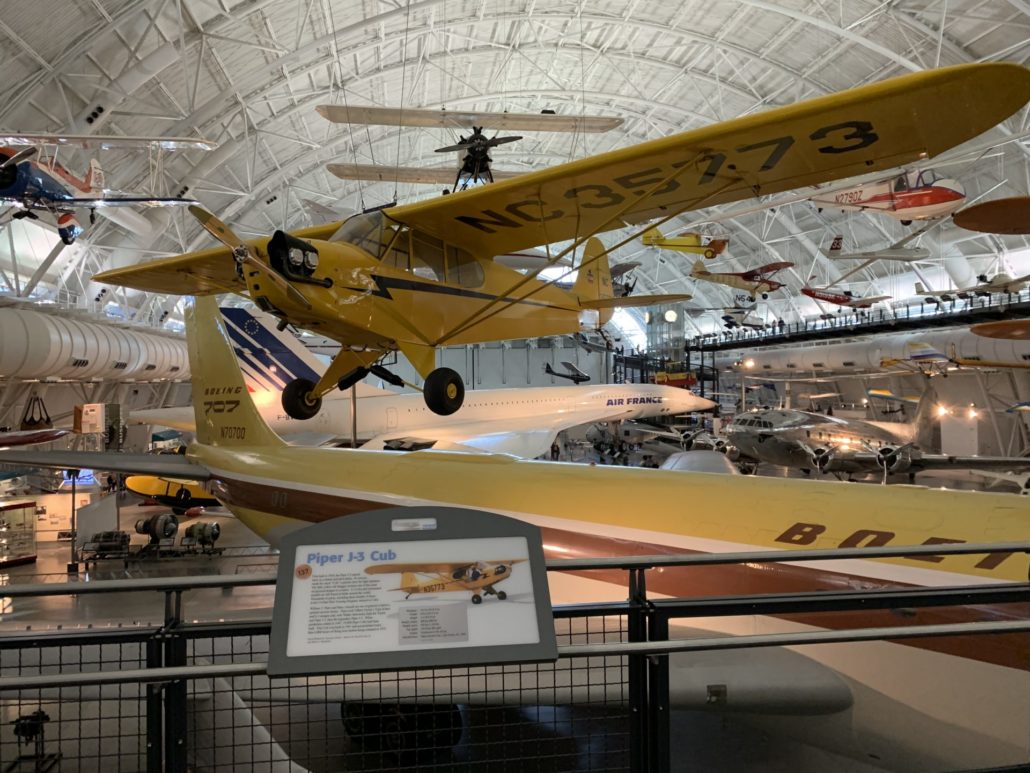 It's not all military aircraft – this museum is all about flight, so there are lots of consumer craft like the Piper Cub in the foreground and the Concorde in the rear. Back in the mid-80's, my parents were lucky enough to fly the Air France Concorde (paid for by dad's employer) and I still treasure the bottle opener, silver luggage tag, and flight kit they got.  They regaled me upon their return with the wonder of looking up/out of the tiny windows and seeing black: space. Wow!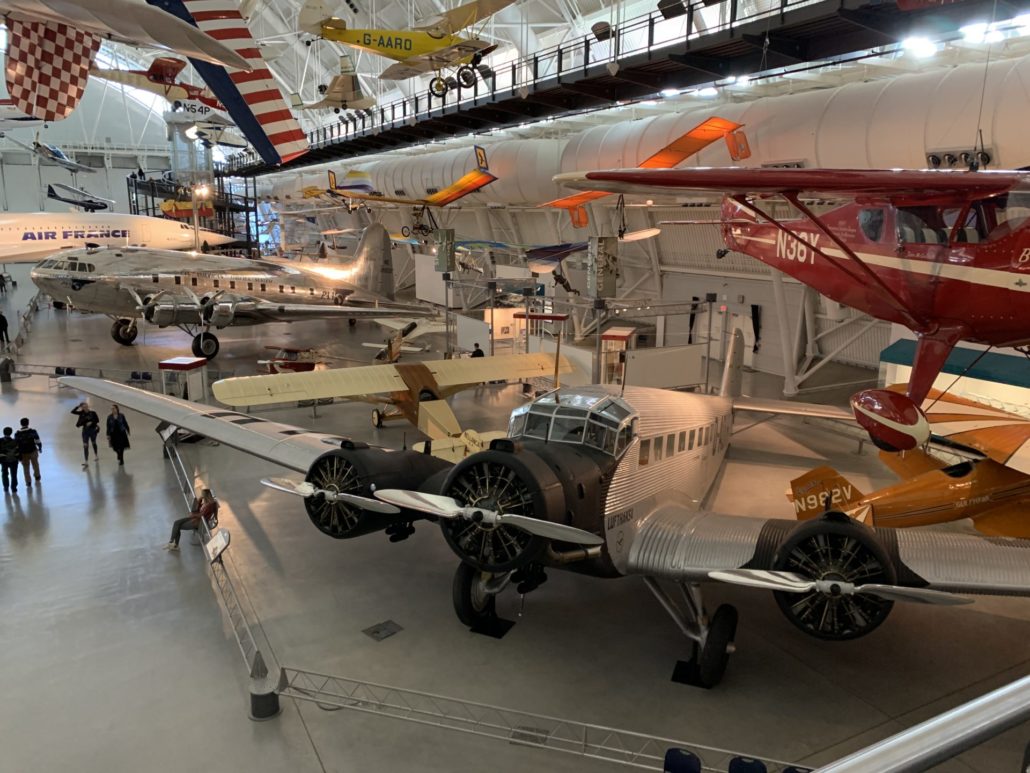 Look at that Fokker!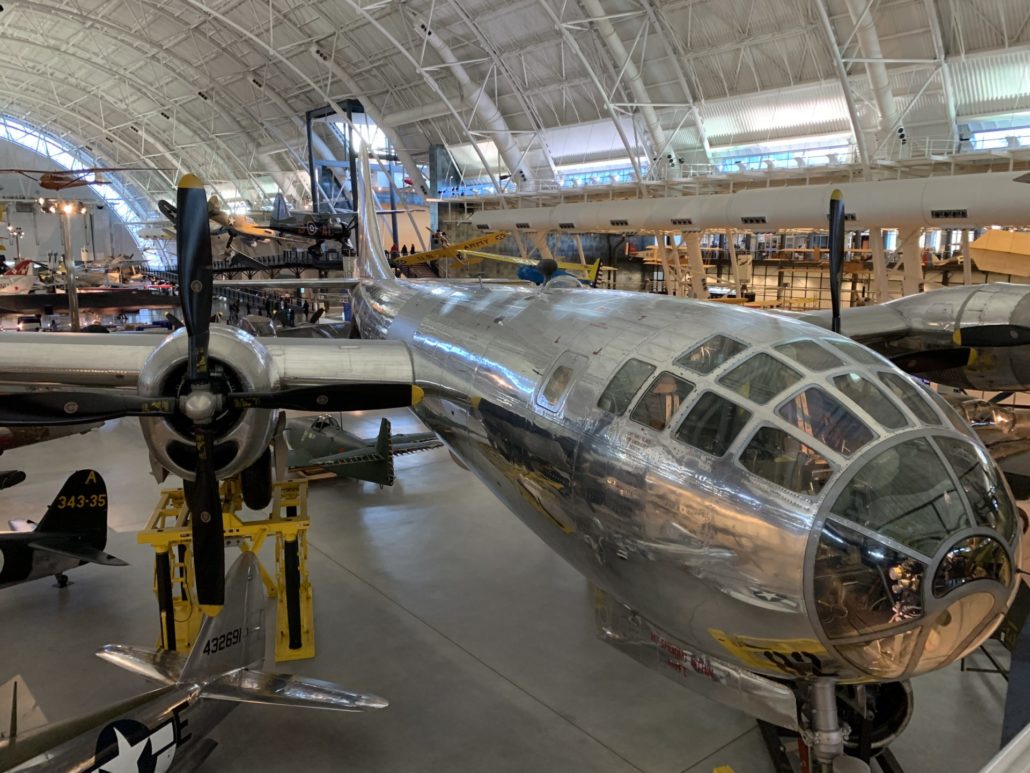 Another Enola Gay shot. Seeing this plane for real and close-up is hard to capture in words. It looks so frail and yet wrought such destruction.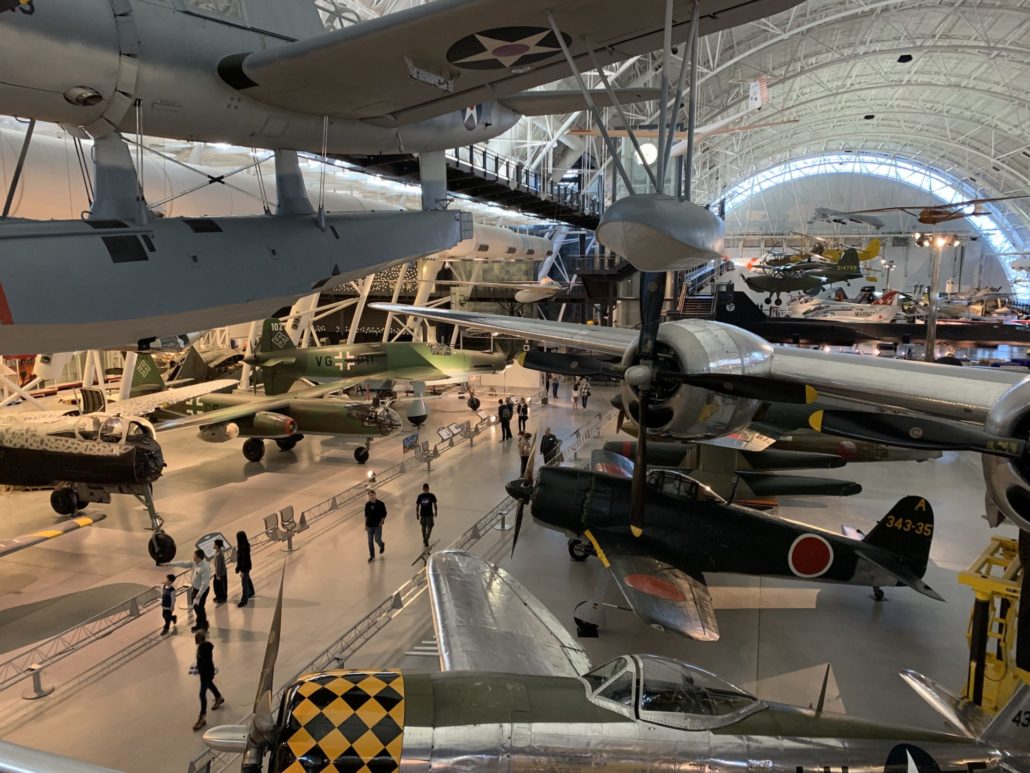 Some neat Allied and Axis planes.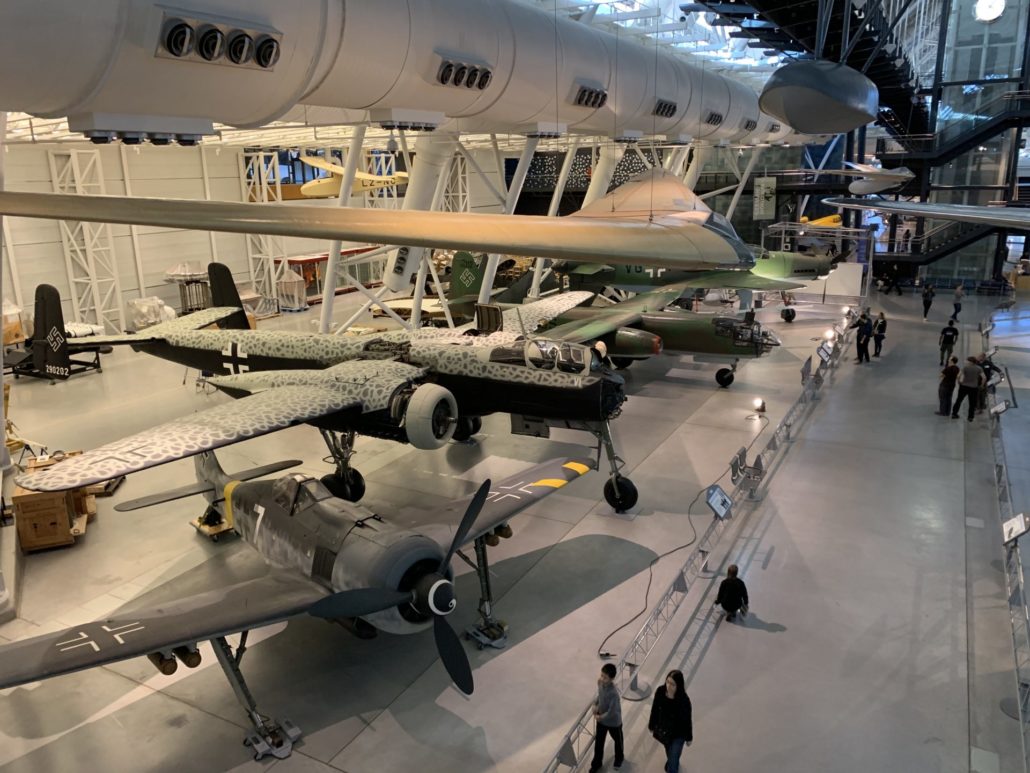 More of them.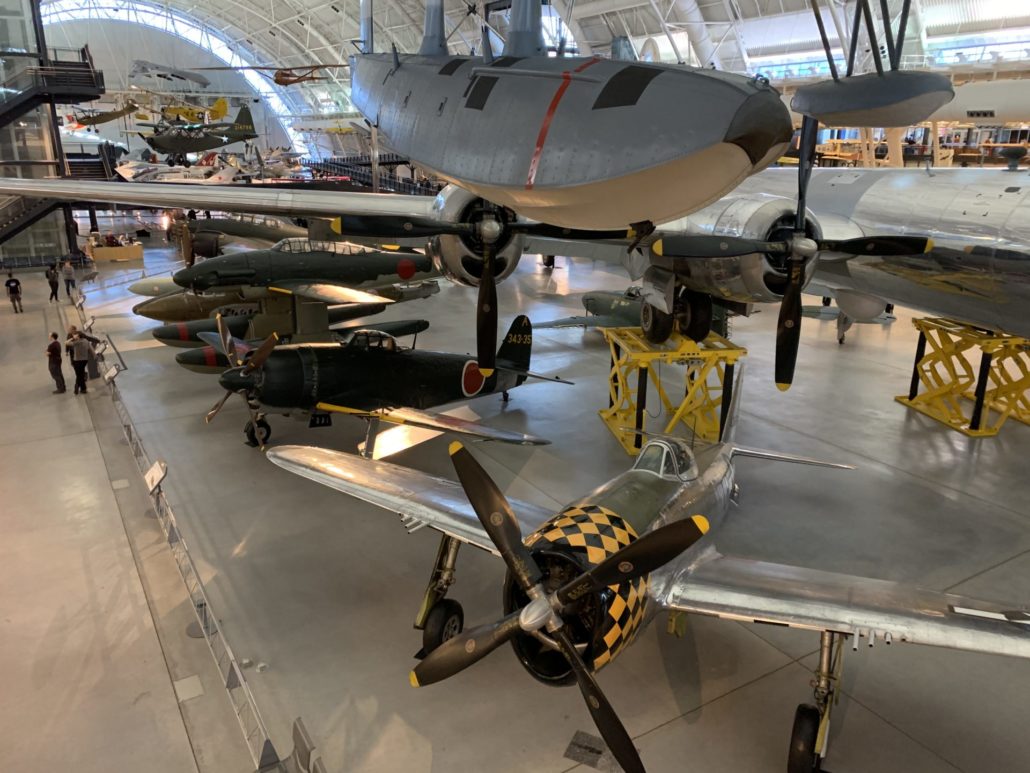 Yep, more.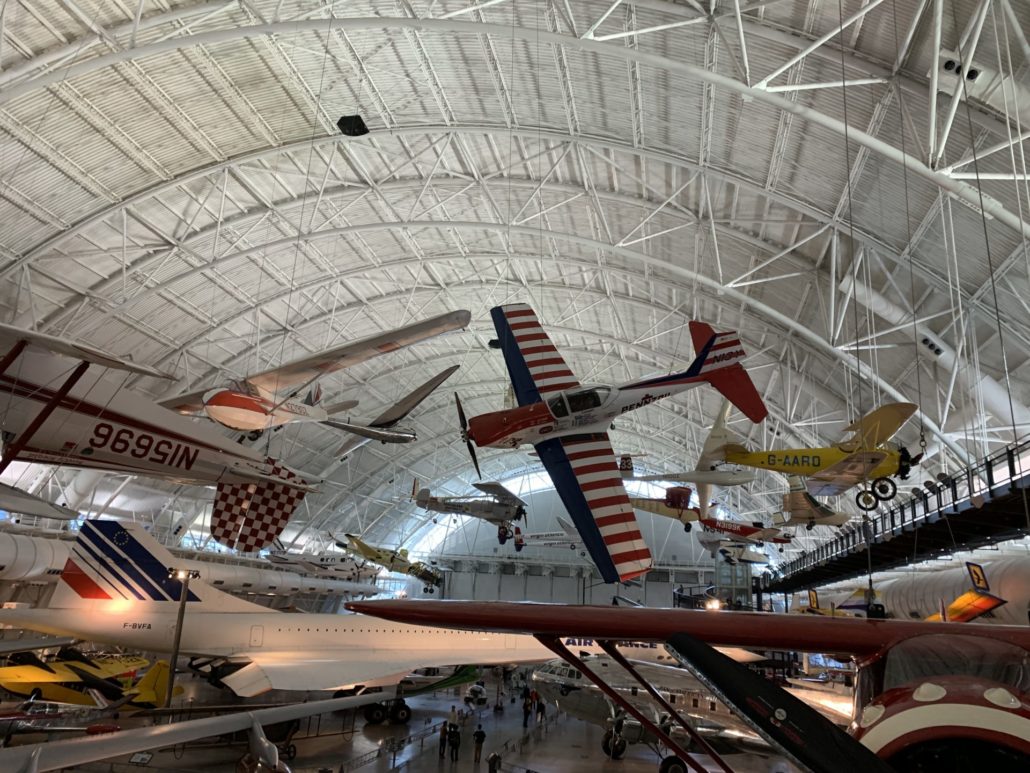 Another shot of the commercial/private side of things.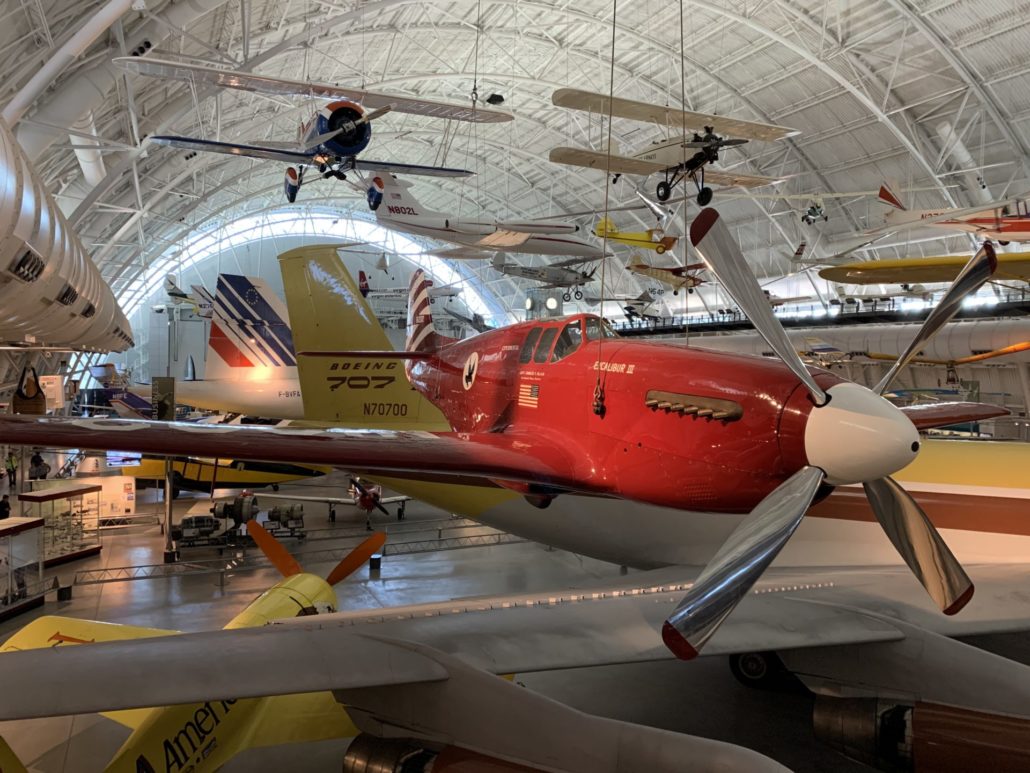 And again.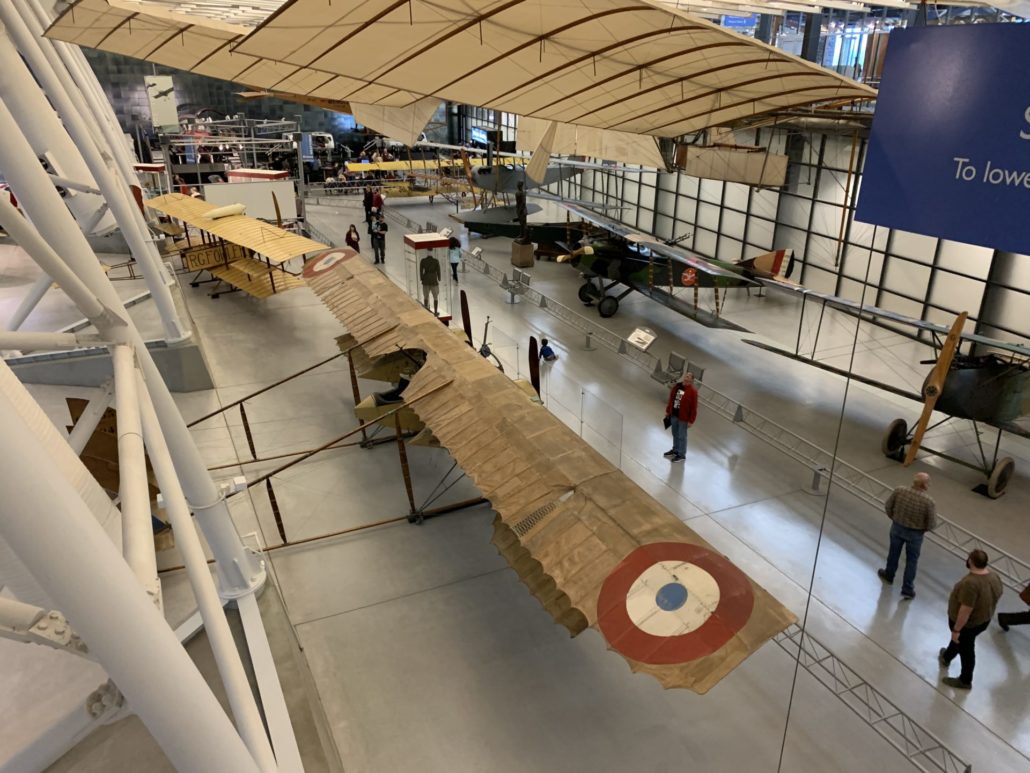 I just love the ancient wood and canvas planes. Just wow! I cannot believe how brave those early aeronautic pioneers were. This is returning by the way I came in, over the early stuff.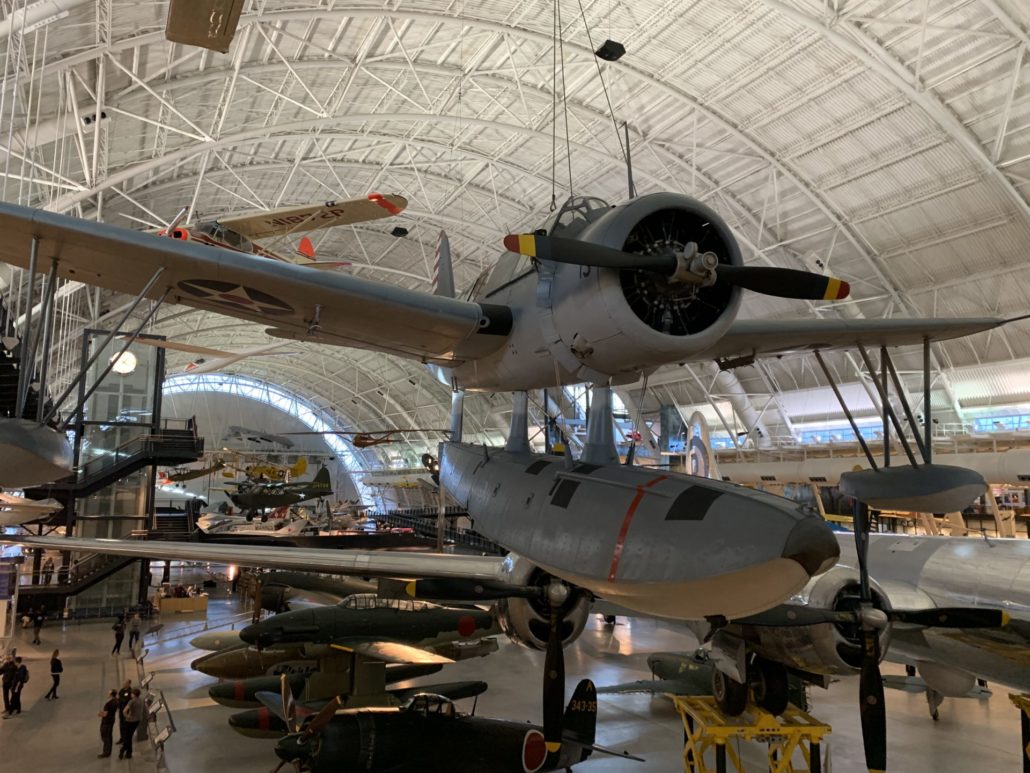 That can land on water.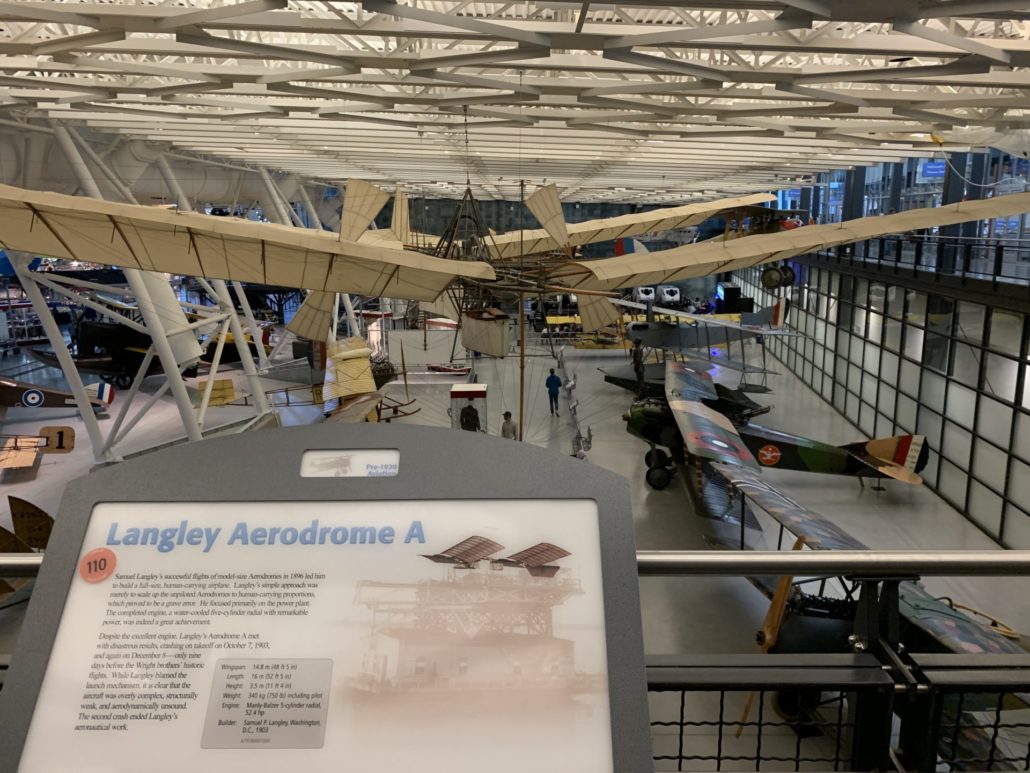 Information on this plane.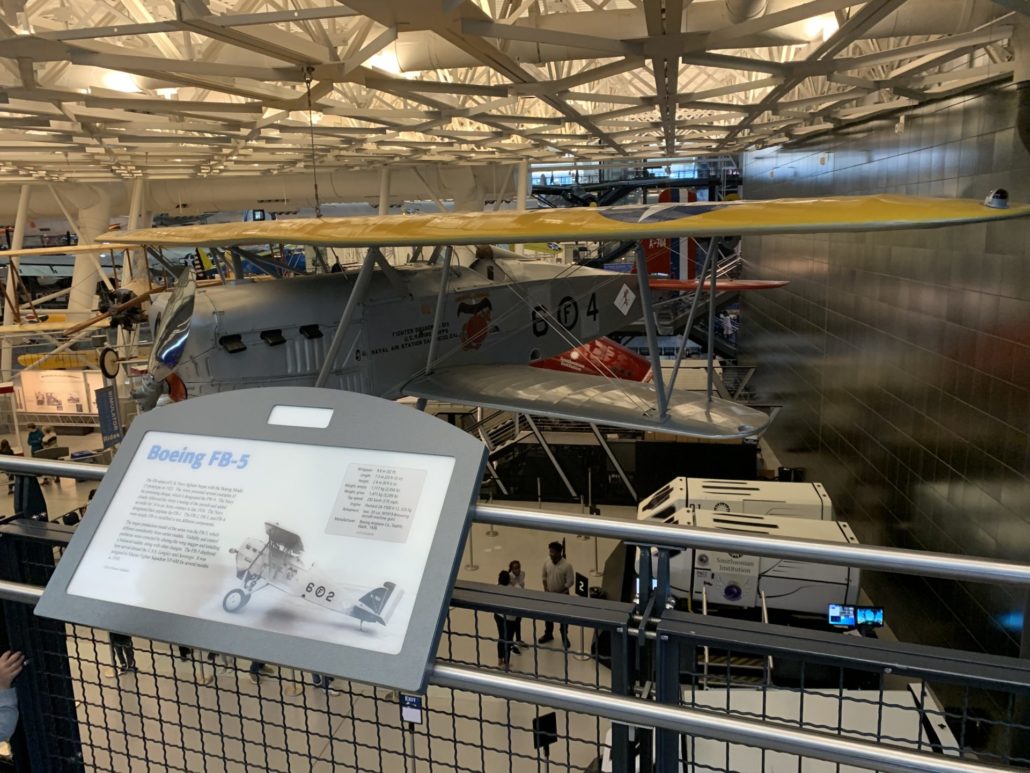 And this one.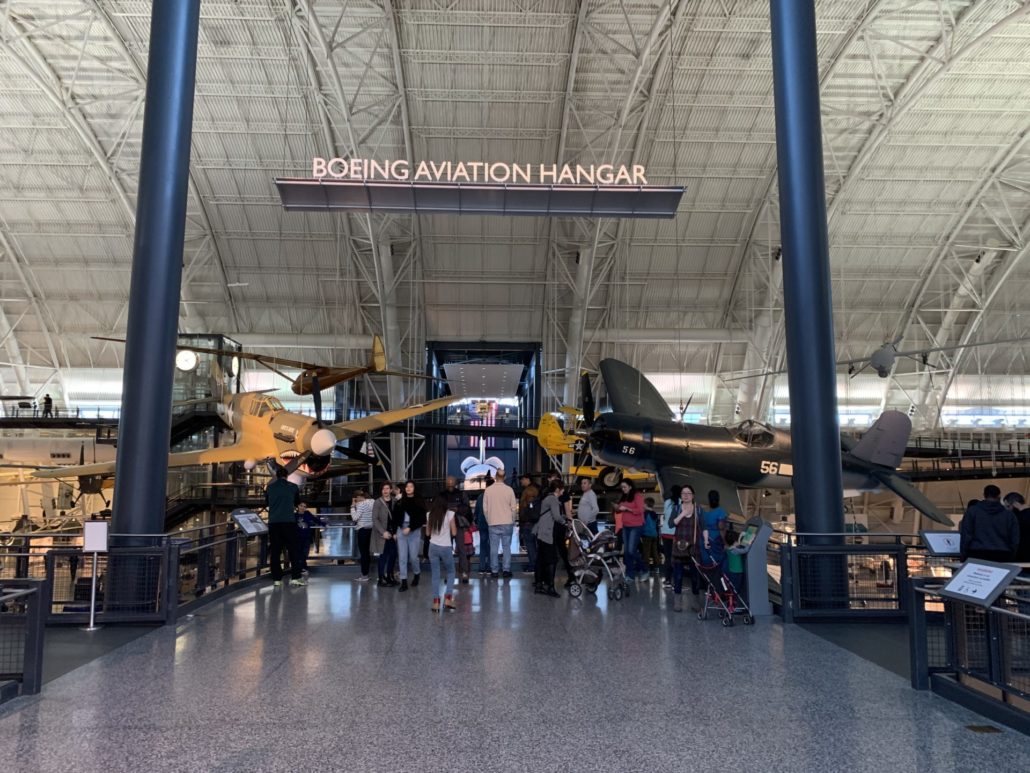 Clearly a photo point of interest spot! You can see the space shuttle hiding in the back. I will hit the space section next visit, I had too little time this weekend. When entering the museum, this the first thing most folks head to – it's straight ahead. As I said previously, I prefer to begin with WWI stuff so I take a left instead, only getting to the modern stuff later and usually when I'm on the ground. Before I leave, I always do one more saunter around the upper level to ensure I didn't miss anything!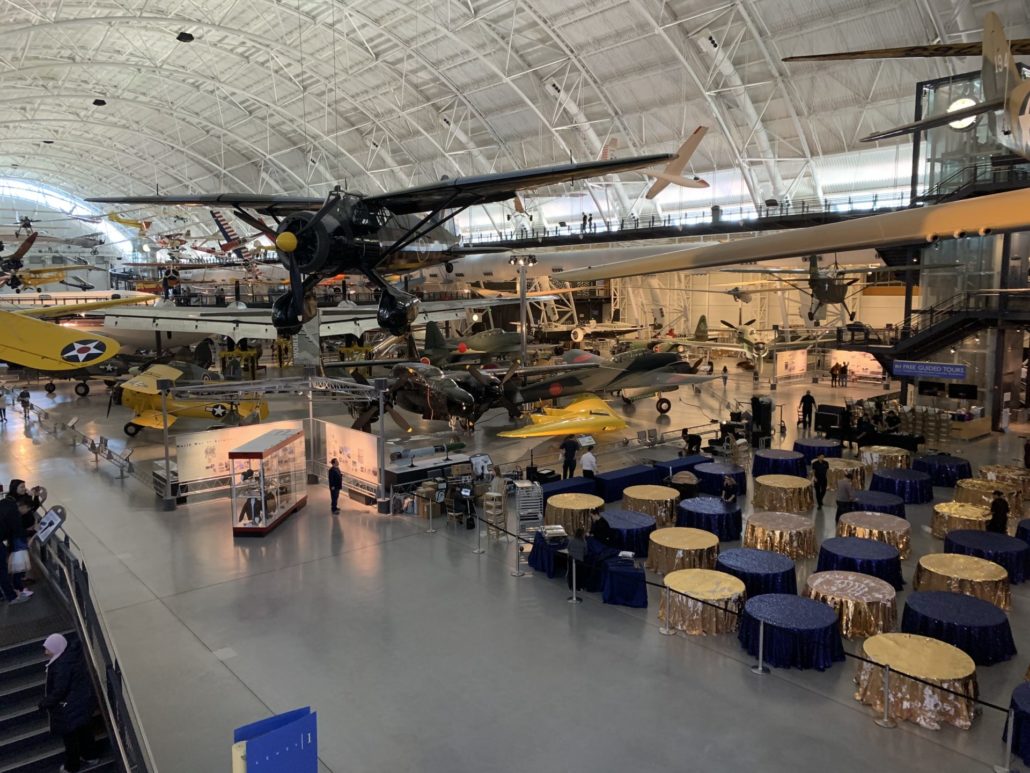 They host events here, and were setting up for something  that fancy-dressed younger folks were entering when we left after the movie. I may need to figure out how to attend an evening event there – I'd love to explore with less crowds. There's something special about being in a museum after hours, allowed to wander and look and (gasp!) touch. Before they remodeled things, you could touch the space shuttle bottom (the scorched tiles) and I did. To know I touched something that had been in space, and was man-made, was moving. I still savor that memory.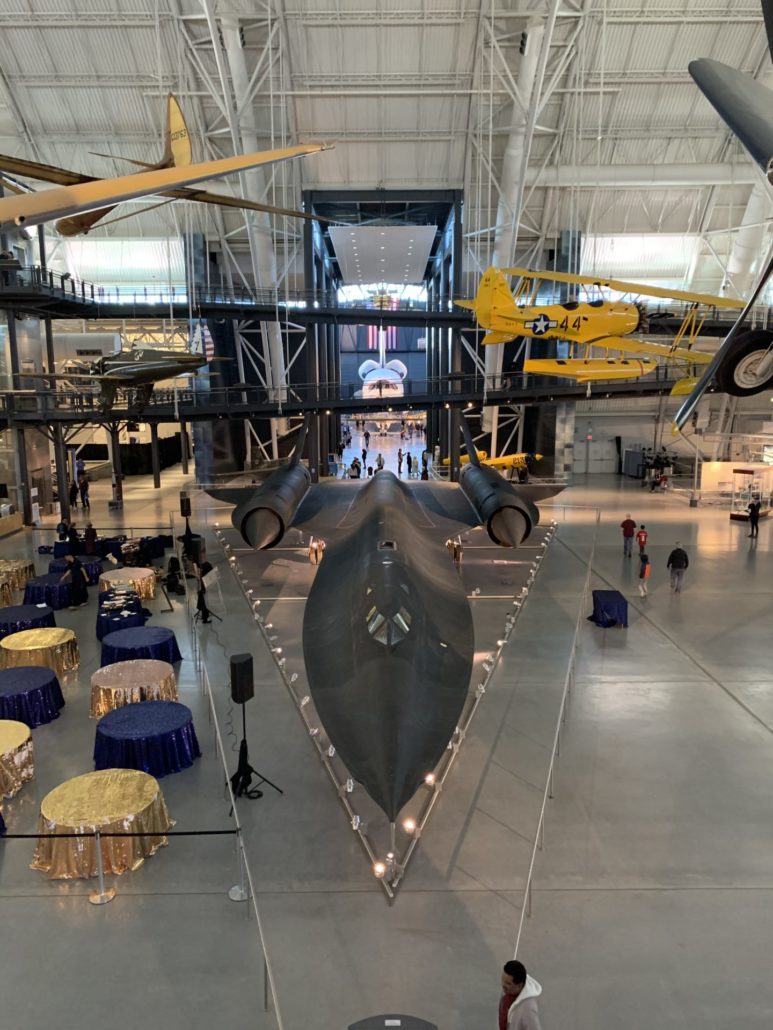 Two otherworldy craft – the SR-71 Blackbird and the Space Shuttle. The Blackbird was an amazing leap of technology, just crazy advanced. It's still pretty state-of-the-art. The shuttle was also pretty advanced, for the 1980's. Not so much anymore.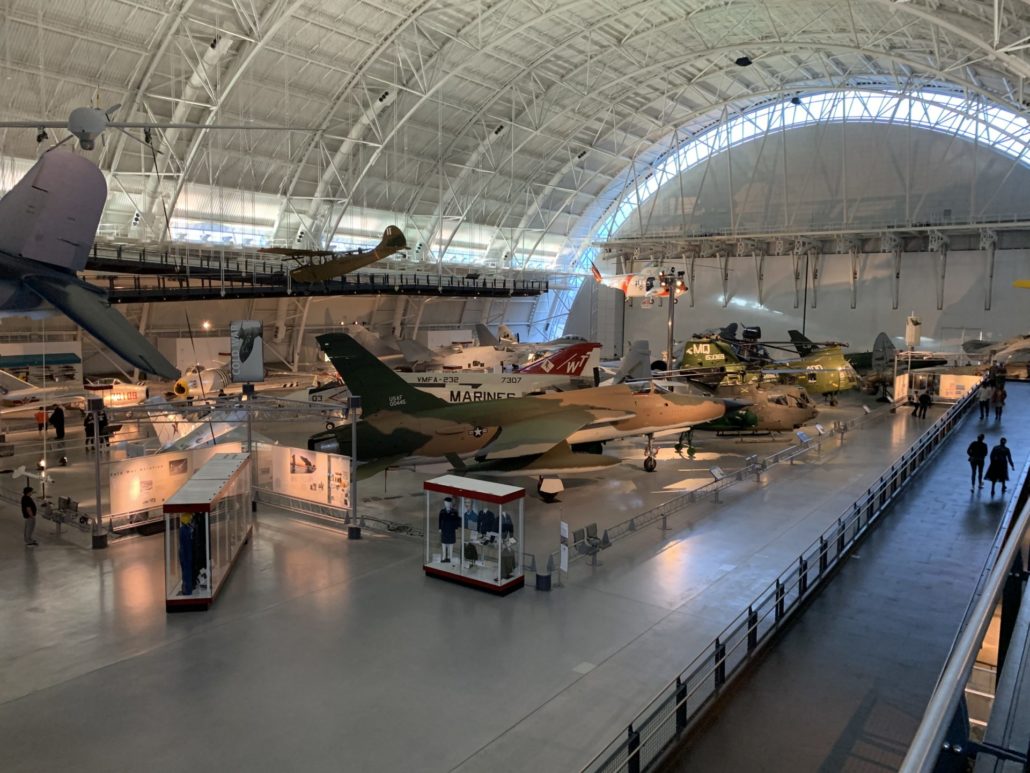 Some more modern fighter jets and helis.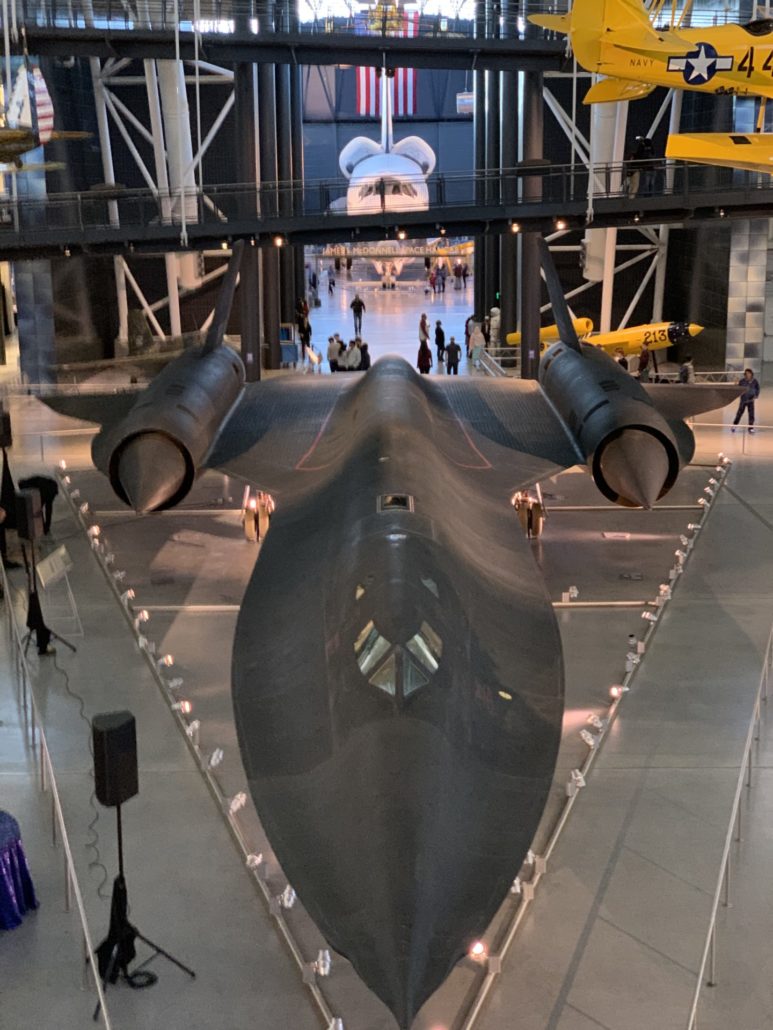 Same location as previous picture but I used the iPhone zoom feature. When I return, I plan to take a tripod and spend the time to get many more, and much better, shots of many of these exhibits. Maybe I'll borrow a camera and zoom so I can get better results, we shall see…
You'll never regret visiting this museum if you have any interest in air and space, it's just an amazing place full of such history and adventure. It's heartening to see old warriors, pilots, and heroes visiting, offering free stories and tours to the interested. Many sell their books, of course. They won't be around forever. Go.