Steve sleeps with flair and panache: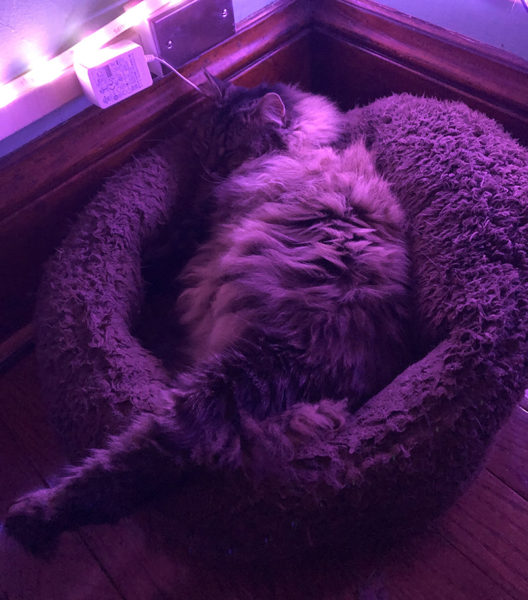 If you are wondering why the lighting is all screwy, it's because that is the coveted pet bed underneath the desk at my feet, and I just have a light strip down there set to a little blueish purple hue. The second most coveted bed in the room is the lounge chair behind me, and the #3 spot is the other dog bed by the armchair. Usually 2-3 are occupied at a time.
Regardless, it is Friday. Be like Steve. Kick a leg up.