On the Road is a weekday feature spotlighting reader photo submissions.
From the exotic to the familiar, whether you're traveling or in your own backyard, we would love to see the world through your eyes.
Good morning everyone,
Today we're off for an adventure in California!
Do think about submitting your photos and stories, we're running low! Whether it's a travel adventure or local flea market with charm, we'd love to see a bit of the world through your eyes.
Now, off to California thanks to Origuy:
Orienteering is the sport of navigation using map and compass, optimally in unfamiliar terrain. This leads to traveling to out-of-the-way places to find interesting spots. It's taken me to a lot of places I'd never go otherwise, even places I'd never hear of. In December, a friend of mine organized two events in Butte County, California, north of Sacramento. The first day we were in Bidwell Park, a large park in the small city of Chico. These competitions, called score orienteering, involved maps with locations marked over a large area. Instead of a specific sequence to go, each location had a point value and we had a time limit to maximize the points we collected by visiting them. At each location, there was a small marker with an electronic device that wrote to a memory card we each carried. Going overtime made you lose points.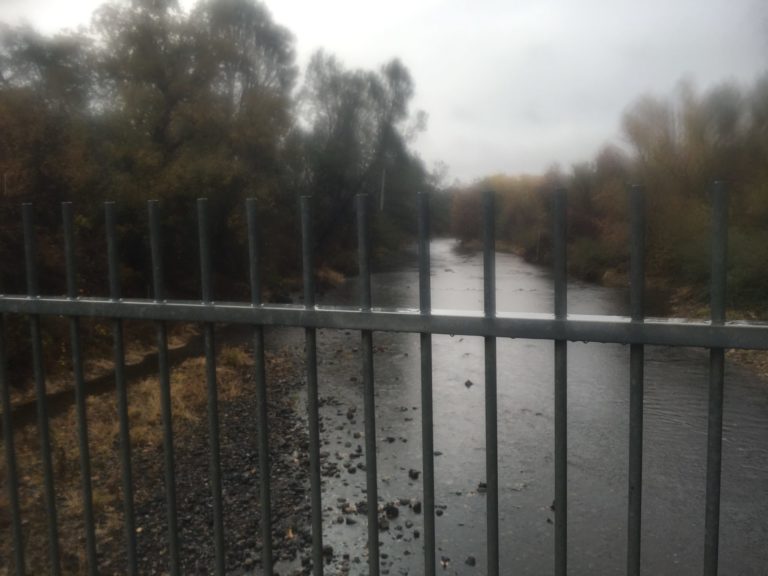 Upper Bidwell Park, Chico, California
December 7, 2019
Here's a shot of Big Chico Creek. It was still raining at that point, so I didn't focus very well.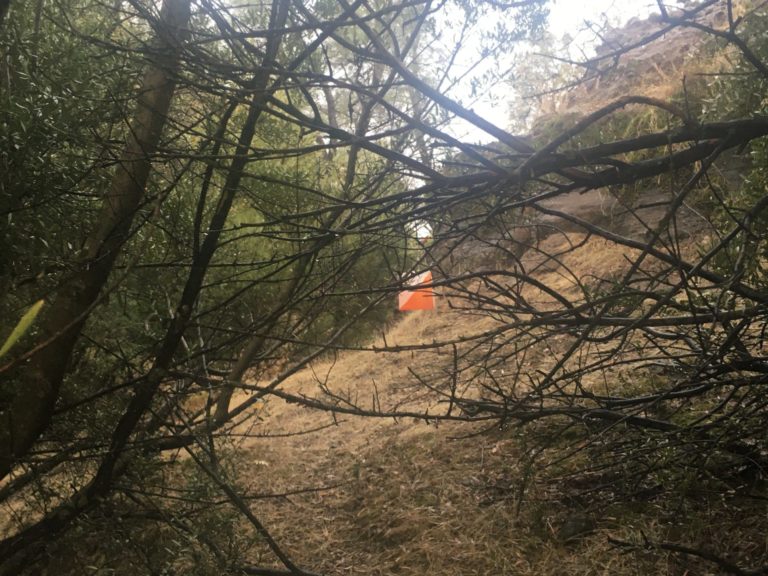 Upper Bidwell Park, Chico, California
December 7, 2019
Bidwell Park has many rock formations, including the unique Chico Formation sandstone. The small orange and white thing in the center is my destination. Each location, called a control, has a description of the physical feature to look for. In this case, the description was the foot of a cliff.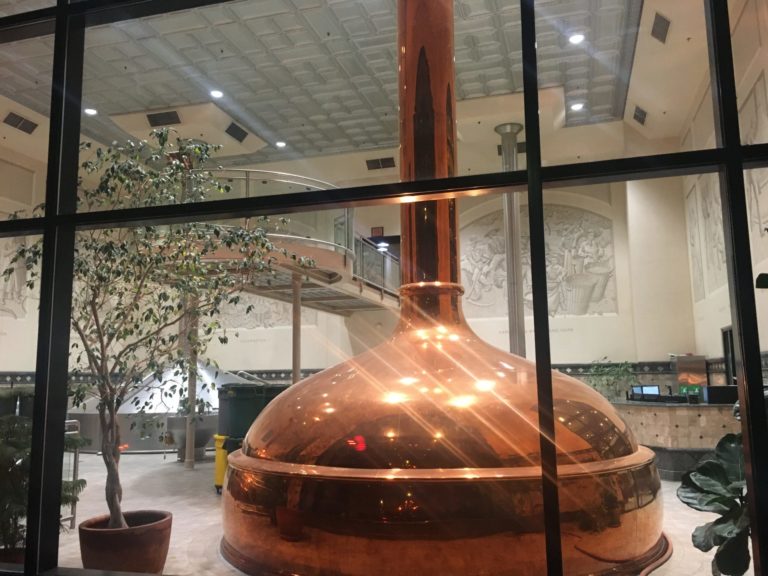 Sierra Nevada Brewing Company, Chico, California
December 7, 2019
Beer aficionados know Chico as the home of Sierra Nevada Brewing Company. They have a huge beerhall at the brewery, where some of us had dinner. We couldn't make it to the brewery tour, but here's a shot of one of the brewing vats.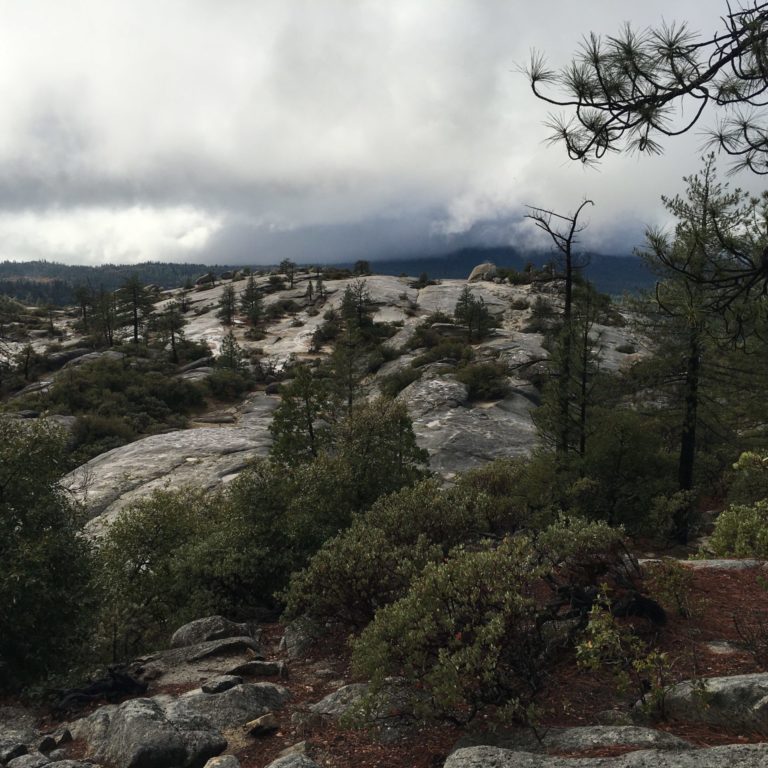 Oroville, California
December 8, 2019
The next day, we were at Big Bald Rock, near Oroville. This is in Forest Service land, a short hike from the road. As its name implies, there are several enormous areas of bare rock. Here's one of them.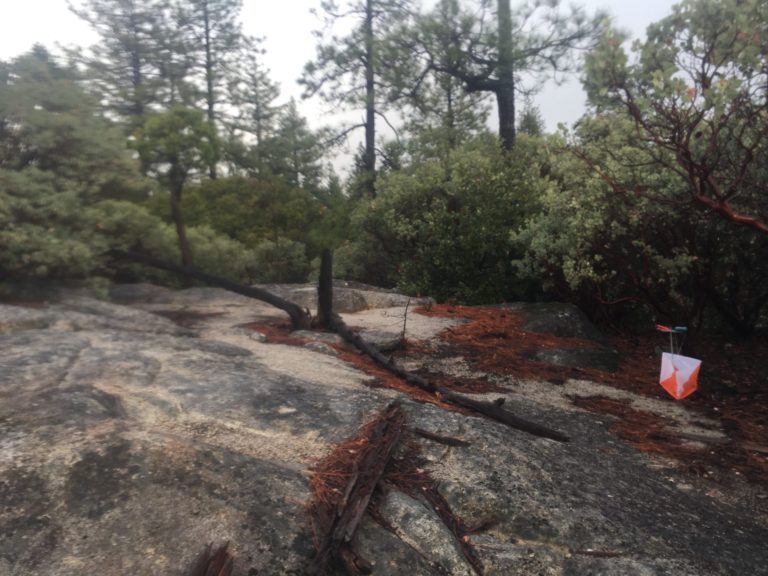 Oroville, California
December 8, 2019
Of course, we couldn't just look at the bare rock. We had to go down on it and climb around to get to our control locations. Fortunately, the rain had stopped, so it wasn't extremely slippery.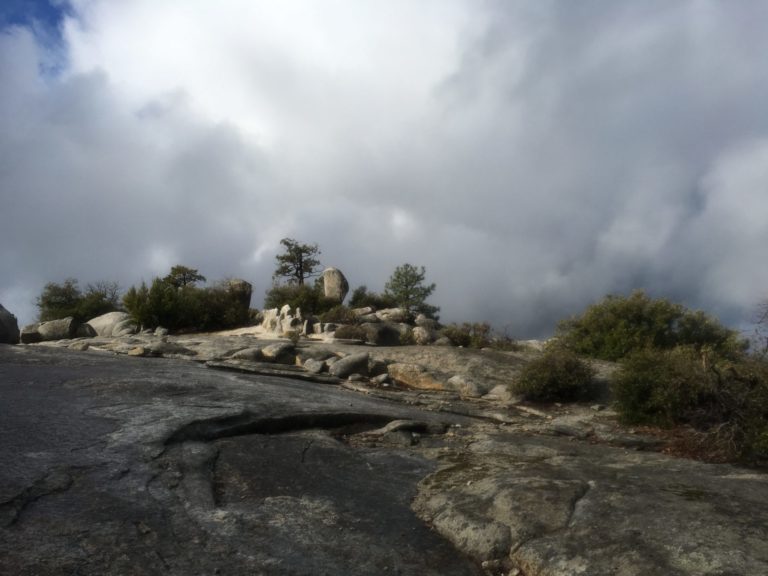 Oroville, California
December 8, 2019
This is just an interesting rock formation.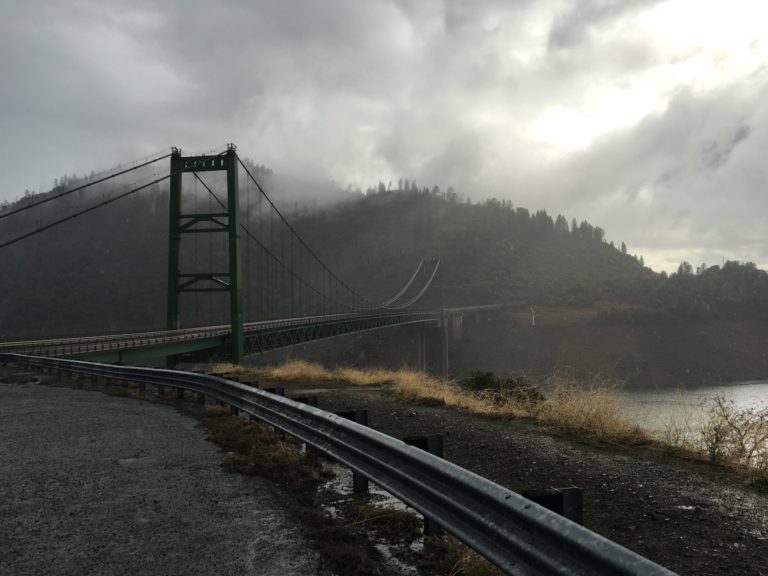 Lake Oroville, California
December 8, 2019
On the way home, I stopped and took this picture of Bidwell Bar Bridge, crossing Lake Oroville.
If you'd like to take a look at the maps, the Bidwell Park map is here and the Big Bald Rock map is here. The purple areas are out of bounds; on the first map it's a golf course and on the second it's private property.