On the Road is a weekday feature spotlighting reader photo submissions.
From the exotic to the familiar, whether you're traveling or in your own backyard, we would love to see the world through your eyes.
In the spirit of On the Road, we are here to take time to live in the moment, to see the beauty and joy around us, and to create peace wherever we can.  Today, we end the week with beautiful photos of what appears to be a very lovely city in Washington!  ~WaterGirl
Mike in Oly
I honor of staying home, I thought I'd share some photos from around my hometown of Olympia, WA.  Olympia, sitting at the southernmost point of the Salish Sea, was incorporated as a city in 1946 but was inhabited by small settlements and tribal peoples long before that. It is currently the cultural heart of the South Sound and has a very lefty political leaning, which makes a strong blue block, along with Seattle and surroundings, that now dominates State politics. I've lived here since 1995 and I love this little city of just over 46,000 (tho in reality we're a tri-cities area with about 100,000 give or take). We have an abundance of breathtaking natural views, beautiful parks, and a thriving downtown core heavily influenced by the arts. Hope you enjoy a peek into my city.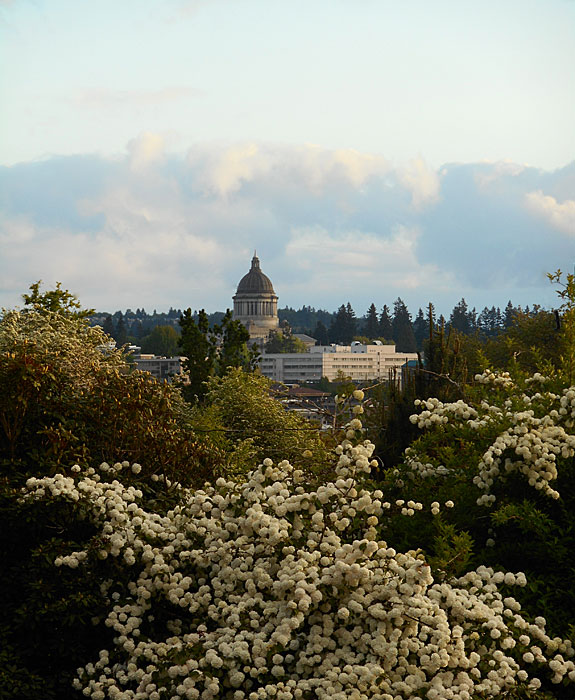 Olympia, WA
The State Capitol dome in springtime. When it was built it was the largest dome of its kind in the US. I enjoy hunting for new angles to photograph it from.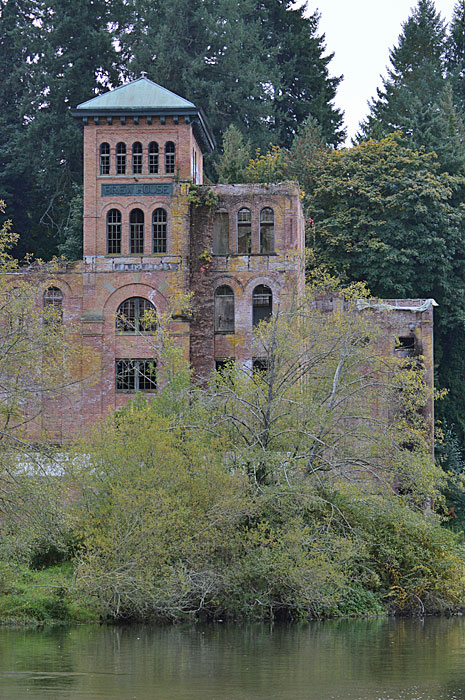 Olympia, WA
The old brewery along the Descutes river, where they made Olympia beer ("It's the water!") back in the day. Currently being rehabilitated into an event center after many years of sitting derelict. Parks along this section of river are very popular with the locals and in the fall salmon run up the river and provide great opportunities for wildlife viewing.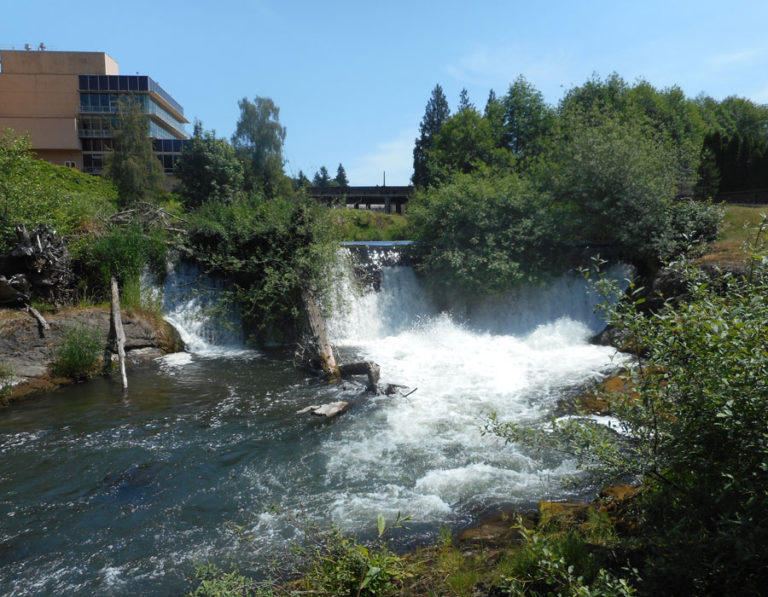 Olympia, WA
Tumwater Falls park, with the new brewery (shuttered these last 15 years). This is a privately owned park that coordinates with the State regarding the salmon runs. Currently undergoing a major rehab with a new focus on education about the salmon.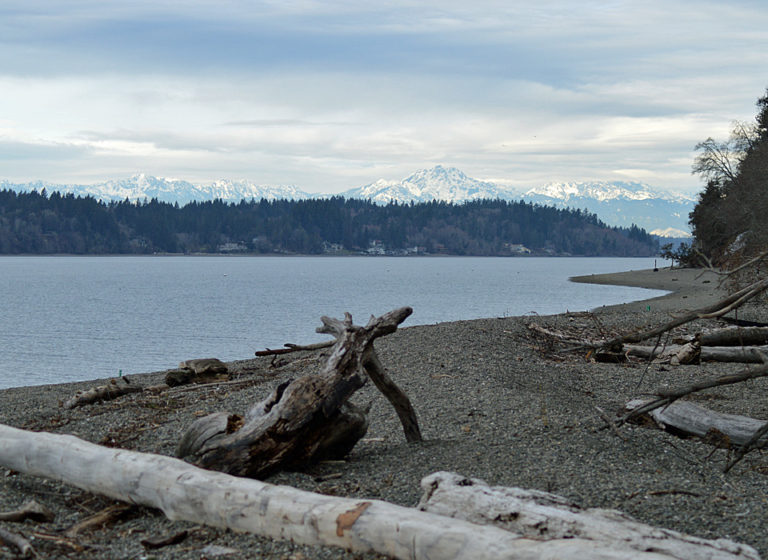 Olympia, WA
Burfoot park, north of town. A lovely view of the Olympic Mountains to our northwest.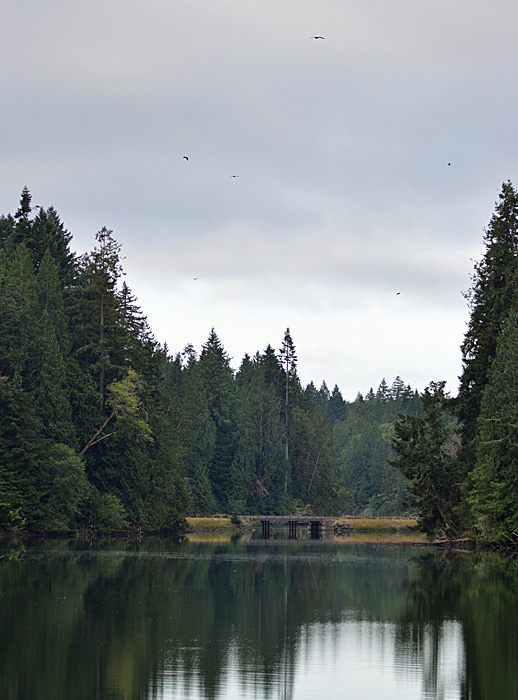 Olympia, WA
Woodard Bay park. A small State park north of town with great views of wildlife. Herons nest nearby and seals lounge on the old train trestles that used to bring logs to the bay for shipping north.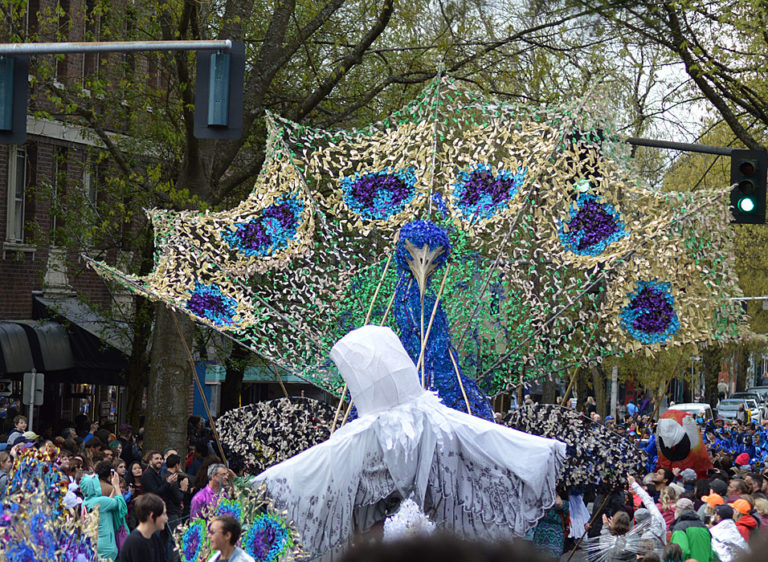 Olympia, WA
Every spring we have, along with our annual Arts Walk weekend, the Procession of the Species. Locals spend months preparing costumes that can be of anything in the natural world, and then one weekend afternoon we have a huge parade to show it all off. It is the highlight of the year for me for community festivals and I will so miss it this year.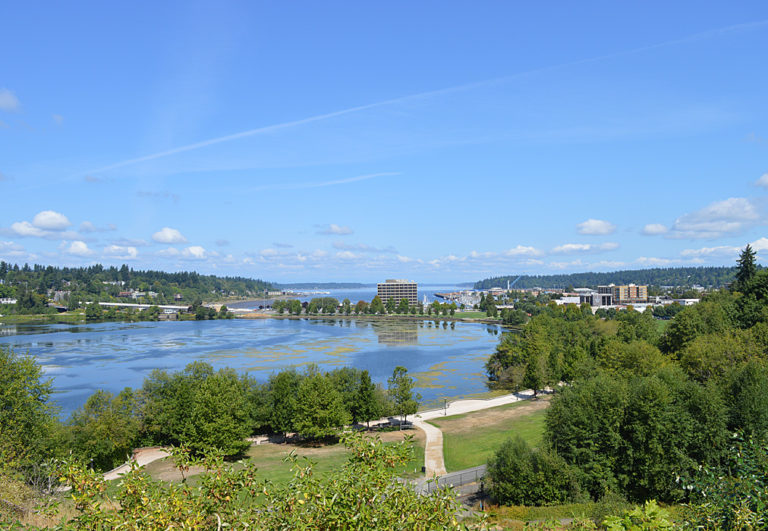 Olympia, WA
View from the State Capital campus looking north over Capital Lake and Puget Sound.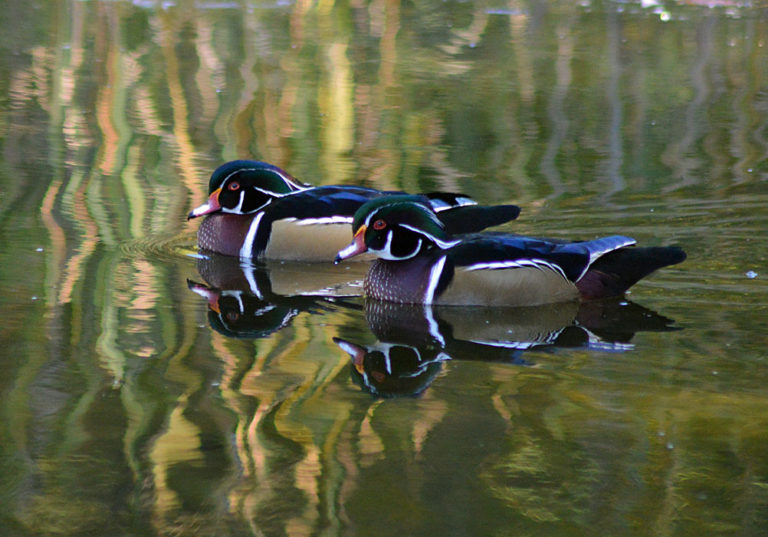 Olympia, WA
Wood ducks at the McLane nature trail west of Olympia. A very popular small park with the older crowd, young moms, and birders. Lots of wildlife and very accessible.