The New York Times obtained a CDC document indicating the likelihood of 3000 new deaths of COVID-19 a day by summer, and a total of 200,000 deaths or more.
The White House says
This is not a White House document nor has it been presented to the Coronavirus Task Force or gone through interagency vetting. This data is not reflective of any of the modeling done by the task force or data that the task force has analyzed
Additionally, White House officials say they are using a "cubic model" prepared by the Council of Economic Advisers, led by Trump adviser Kevin Hassett. Hassett is the fellow who predicted a Dow Industrial average of 36,000 just before the tech crash. The "cubic model" is said to predict that deaths will drop to zero by May 15.
Let's take a look at that alleged CDC document.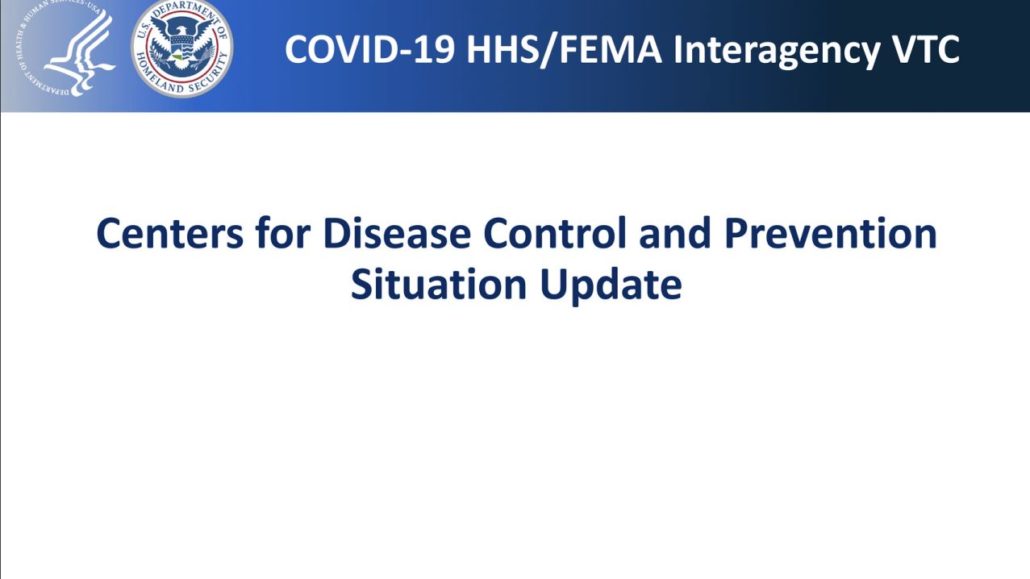 The header designates the presentation as being for or by the Interagency task force, for a videoteleconference (VTC) presentation. The logos for the Departments of Health and Human Services, of which CDC is a part, and the Department of Homeland Security, of which FEMA is a part, appear on every slide. So it looks like an official presentation, although it might be a draft. I'll leave out the footer on subsequent slides.
The presentation has some other interesting information, in forms useful for tracking the epidemic. Looks legit, from what I know of New Mexico's situation.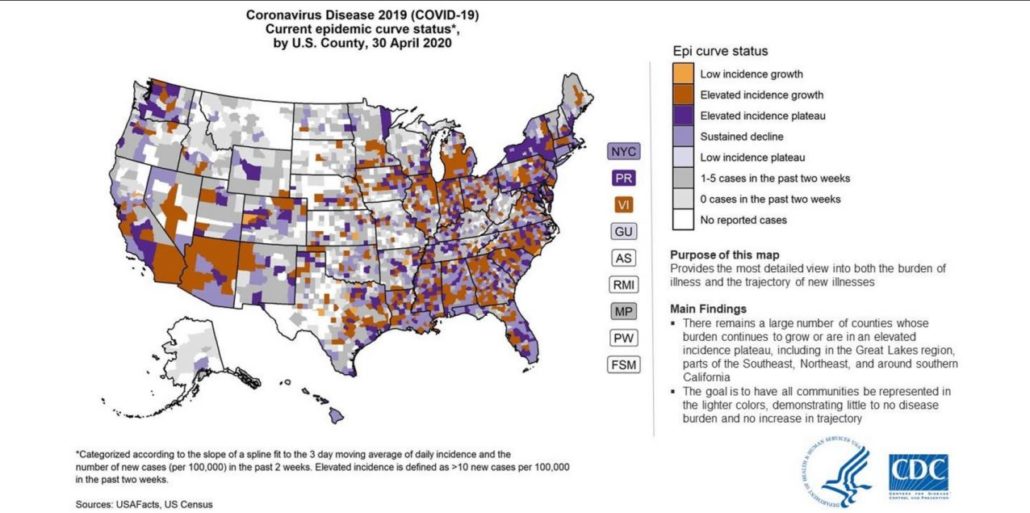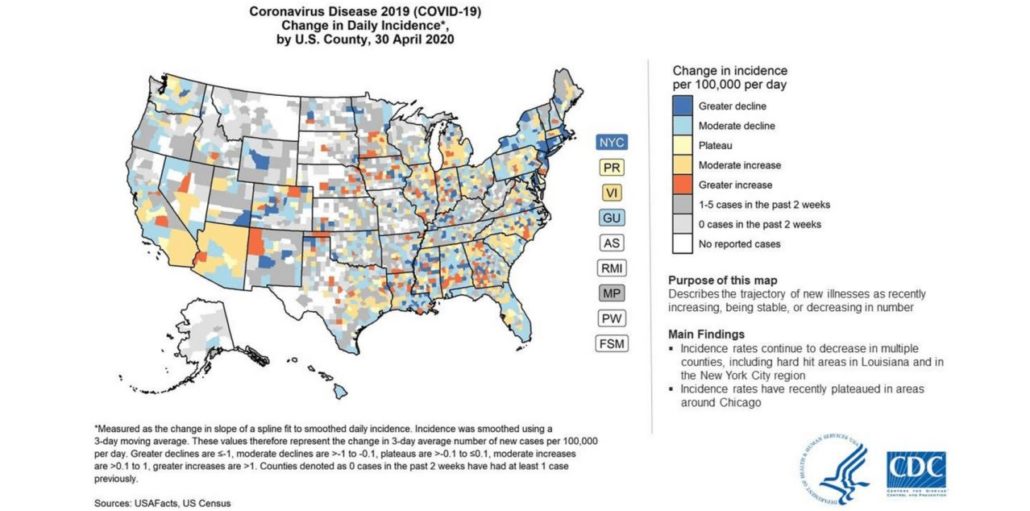 I didn't realize that positive test results were going down in Georgia and Florida. Good for them. We'll see how long that holds. (I've left some slides out.)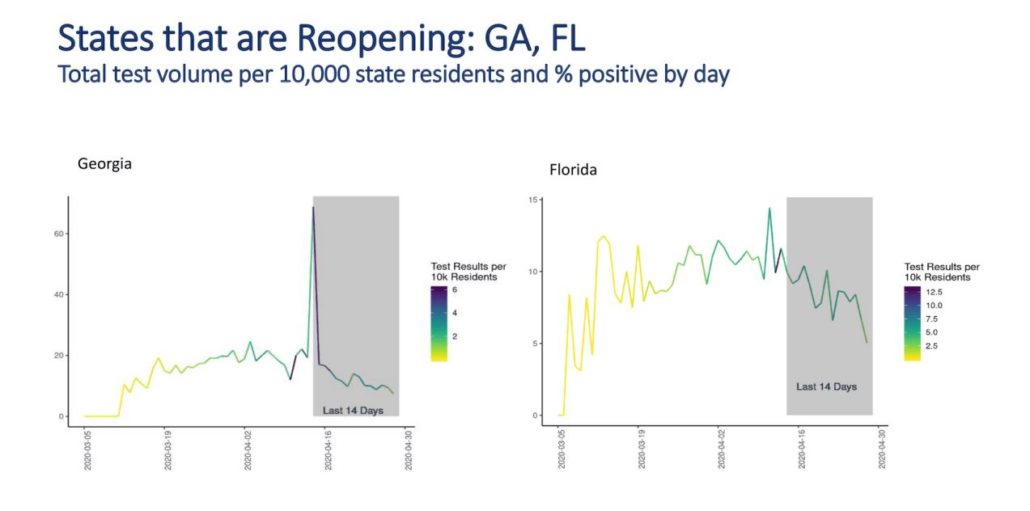 Now, from the Data and Analytics Task Force (Reporters, who are these folks? And what model are they using?)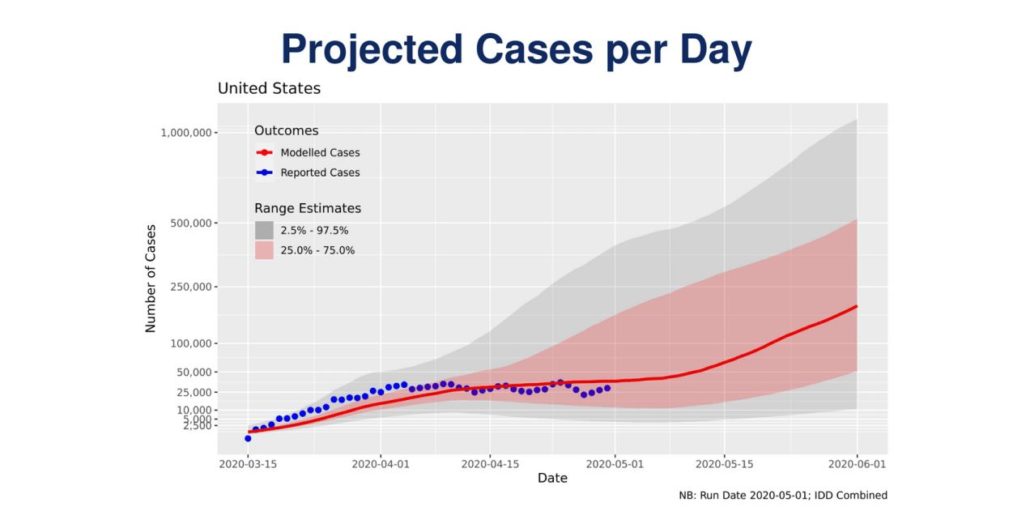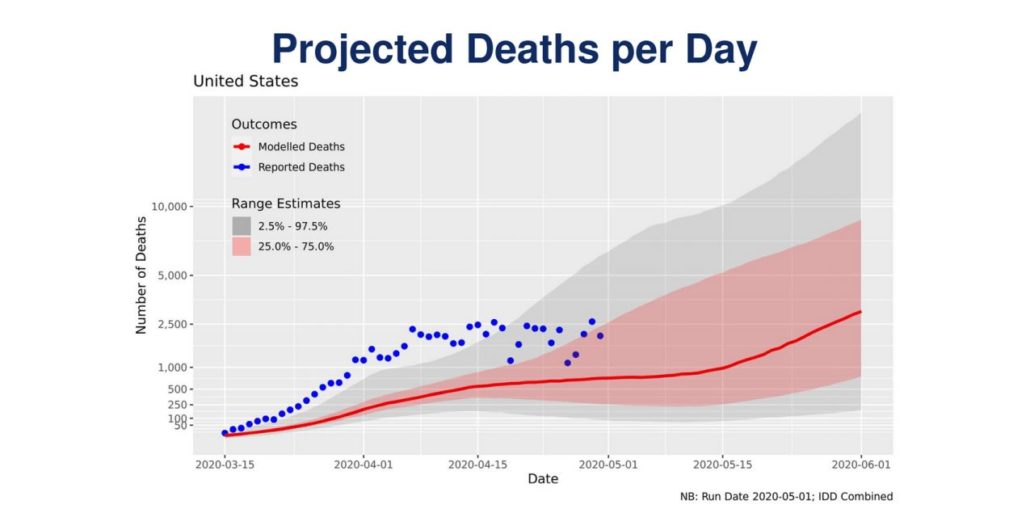 These two are marked "Official Use Only." They are where the scary numbers come from.
We don't know enough about the assumptions in this model to evaluate it, but the numbers don't look that unreasonable to me, particularly with states easing restrictions. If we keep going the way we're going now, with no big increase, we'll hit 100,000 deaths by mid-May. That's four months from the start. So two months more with increases from the rallies now being perpetrated by rightwing funders?
There's more to the presentation. Check it out.