On the Road is a weekday feature spotlighting reader photo submissions.
From the exotic to the familiar, whether you're traveling or in your own backyard, we would love to see the world through your eyes.
It seems to me that evap's trip to Ireland, and her telling of it in words and pictures, is a metaphor for what we are all going through with with this pandemic.  We start with plans, then they have to change; then we have a testimonial of man's inhumanity to man, followed by something breathtakingly beautiful, in this case an inlet with rocky seas.  ~WaterGirl
evap
I spent the second week of March in Ireland with my spousal unit (who is Irish) and a friend.   At the start of the week, things were fairly normal, but by the time we left schools, museums, etc had all shut down.  It was interesting to watch the shutdown happen in real time.   We had planned to spend a large chunk of the summer in Ireland, but at this point it's not clear when we will be able to go back.  *sigh*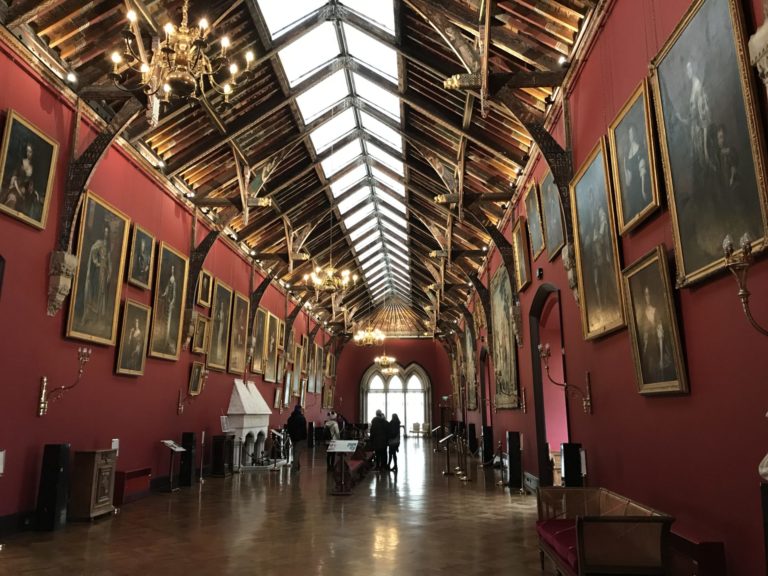 Kilkenny Castle
March 9, 2020
After a few days in Dublin, we hit the road.   Our first overnight stop was Kinsale, one of my favorite places in Ireland.  On the way we stopped at Kilkenny castle, which was build in 1195 after the Norman conquest of Ireland, and was used first as a defensive castle and later as a family manor. It is now a national monument and is outfitted with furniture, etc. from the Victorian era mainly.  This picture was taken in the Great Hall, which is relatively modern, built in the mid-19th century. Very interesting ceiling and the crossbeams have heads of mythical creatures at the end.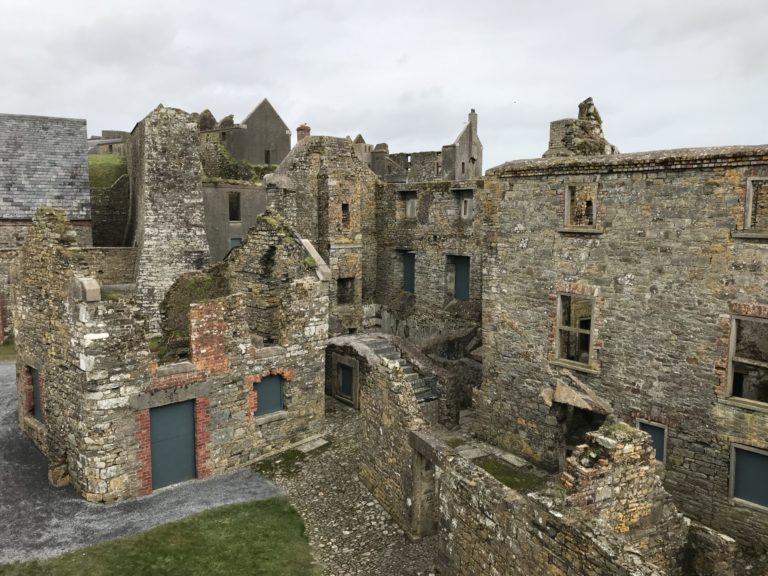 Charles Fort, Kinsale
March 10, 2020
We spent two days in Kinsale, a beautiful town in the southwest.  We toured Charles Fort,  a star-shaped fort built in the late 17th century and used by the British for protection against invasions from Spain and France from the sea. Kinsale was a major port for a long time and was the closest port in Ireland to mainland Europe.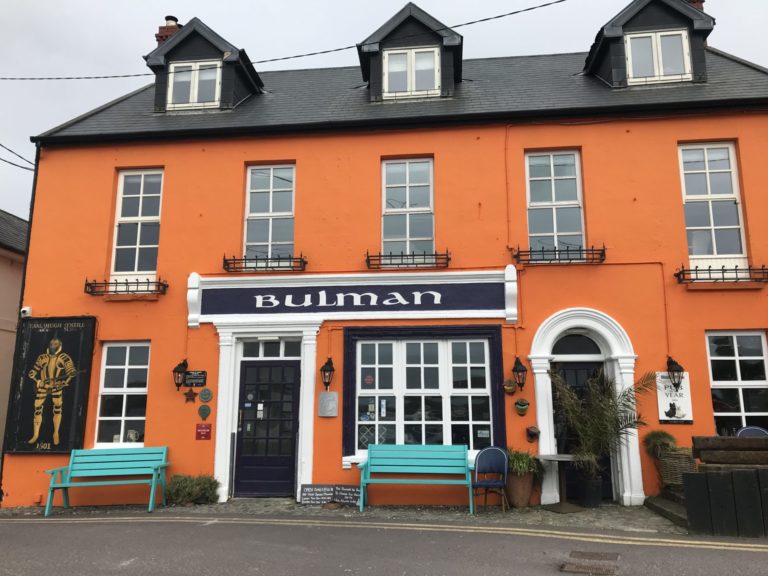 Kinsale, Ireland
March 10, 2020
We had lunch in the Bulman Bar, a delightful pub that has been around since the 1800s.  They have excellent food and, of course, good beer.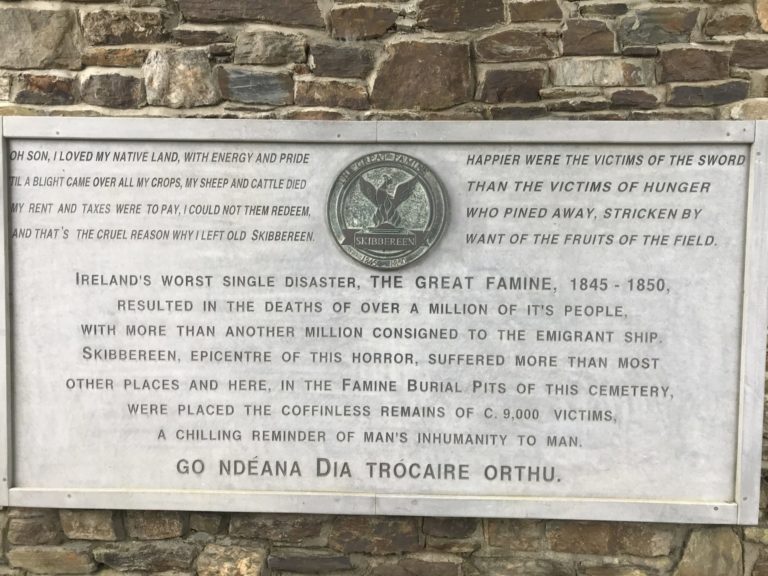 Skibbereen, Ireland
March 12, 2020
On the way to our next destination, we stopped in Skibbereen, which is in an area that was badly hit by the famine. Just outside the town, there is a cemetery where a large number of famine victims were buried in a mass grave.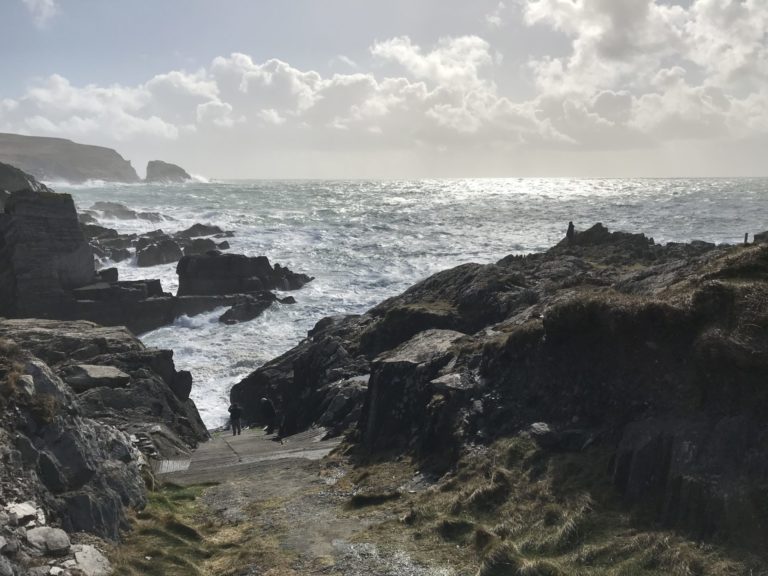 Mizen Head Peninsula, Ireland
March 12, 2020
After Kinsale, we headed further south to the area around Schull.   This is the part of Ireland where there are a bunch of narrow peninsulas pointing west.  We explored Sheep's Head peninsula and then Mizen Head peninsula, where we stumbled on this beautiful inlet.  The sea was very rough, as you can see.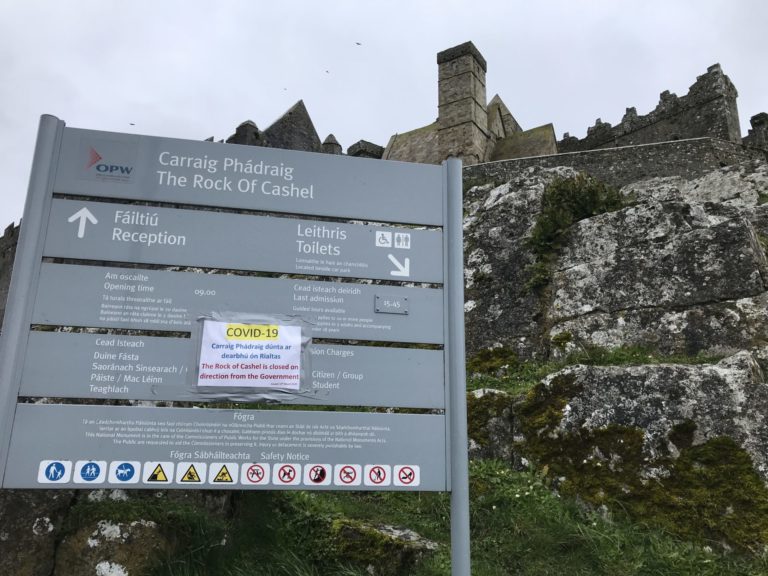 Rock of Cashel, Ireland
March 13, 2020
After a few days on the road, it was time to head back to Dublin.   We stopped at the Rock of Cashel on the way back, which is one of the most visited tourist sites in Ireland — with good reason!  The Rock of Cashel is a castle and other buildings on top of a hill. The oldest buildings date back to the early 12th century and it contains a beautiful 13th century Gothic cathedral. Alas, it was closed due to COVID-19.  I believe this was the first day that all of the national museums and historical sites were closed down.