At the end of a long week that has seemed to last forever, it's hard to step back and even begin to process it.  For me, at least.  I thought Albatrossity might be able to help with that, and this thoughtful post is the result.
As you can see by the image below, he has a lot to say!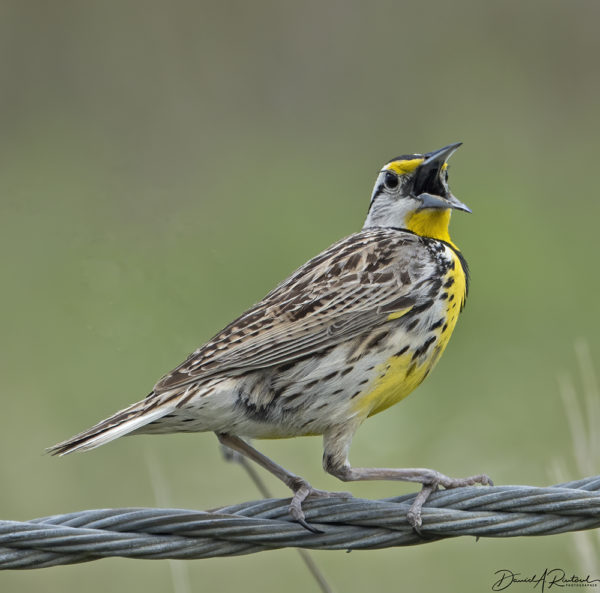 Pictures. I can do those.
Pictures can describe a moment perfectly in most cases, even if the moment is disturbing. Describing right now with a picture is so simple you can do it with a phone.
Words to describe right now are nearly impossible, however. A pandemic, a recession, a vacuum of any leadership at the national level, fear for your community, your kids and yourself.  All wrapped in a raw outpouring of pent-up rage at decades, nay centuries, of oppression, broken promises, and needless deaths. There may be a word for that, from some other time or some other universe. But I don't know it, nor do I want to.
Here's what I do know, and it's a short list.
? I know that I am incredibly privileged.
I had a solid education and a stable family during my childhood years. I have the proper pigmentation and chromosomes (white male) to take full advantage of that education and make a good life for myself and my kids. I can travel or go birdwatching without thinking once that I might be in danger from others who are offended by my pigmentation or chromosomes. I can understand, at an intellectual level, how it feels to not have those privileges, but I will never understand it at a visceral level. And that is also a privilege.
? I know that the natural world not only unites us, it encompasses us.
We are part of it, and even though many of our species have forgotten that, or prefer to ignore it, it is a solid undeniable fact. That unity is more tangible to me right now because there are so many forces fostering division. The toddler in his basement bunker is only one of those; he is supported by many others who profit from division. They are enriched by inequity and want no part of unity, either with the natural world or with their own species.
? I know that the world will go on without us.
Although that might sound defeatist, it is oddly comforting to understand that we, as a species, are tiny, and that our time on the planet is probably short. I know that we seem to be doing our damnedest to make it even shorter, even though we may be the first species ever to understand how living things appear and disappear from the planet. A conundrum, for sure.
? I know that politics alone cannot save us from the terrors of this moment.
The recent protests acknowledge that traditional political processes and politics-as-usual has not saved us from this uniquely evil sociopath. Even impeachment, the most serious remedy in the political realm, was just a speed bump for him. Our faith in our institutions, norms and laws has been shattered. We need to rebuild, and the beating heart of that rebuilding is to reassert that our government is by the people and for the people.
? I know that people have been awakened.
The young people who are taking to the streets to protest racism, fascism, and inequality are not just taking charge, they are taking back the power that we the people still have. I'm guardedly optimistic that we have turned the corner, but politicians who want to lead us will have to follow first.
? I know that truth matters.
The single most damaging thing that the bunker boy and his owners have done to us is to lie, incessantly. Science, my chosen profession, cannot function with lies or liars. I know that the quickest way to professional oblivion for any scientist is to be caught in a lie. Obviously, those standards do not apply to politics or politicians or think tanks or oil companies or fake news sources, but it is still breathtaking to see and hear the volume of lies coming at us these days. This firehose of bullshit is part of the reason we can't breathe. I know that lies hurt all of us.
? I know that I am frightened.
As bad as 2020 has been, it is likely to get worse. As the criminal sociopath in the White House slowly becomes aware that he is indeed his favorite insult, a loser, he will continue to tear down the things that actually did make America great. He will continue to pick at the wounds of past injustice, and ensure that no progress can be make toward healing. He will continue to be enabled by the complicit profiteering invertebrates in the Senate and the judiciary, and egged on by talking heads at Fox. And the pandemic and climate change loom beyond all of that.
? I know that hope matters, and that letting the bastards win is not just a personal defeat, it is a loss for the entire planet.
Hope is better than fear in any calculus except that of the sociopath.  Hope comes from time in the natural world. It comes from an unfamiliar bird song in a thicket, or from seeing a migrant shorebird with thousands of miles still to go before it can nest.  It comes from #BlackBirdersWeek, raising awareness and fostering connections within the birding community and beyond. But it is not just the thing with feathers; it also comes from a plant blooming where it bloomed last season, or a bison calf, or a firefly. The long memories of our fellow travelers, oblivious to our concerns, are hope-inspiring. I know that we need hope, and even though time in the natural world may not be your chosen avenue, my hope is always regenerated by nature. Hope has many faces; find what gives you hope and nourish it.
? I know that President Obama is right when he says we must make this moment a turning point for change.
The powerful frustration, and the genuine loathing for the genuine criminals in this administration are real. Moral momentum is on our side, but we, for once, need to keep our knees on their throats, metaphorically speaking. Organize. Canvass. Vote. This is a critical time for all of that.
Pictures of blue-clad racism, oppression, death, and destruction are telling the story of our times far more eloquently than my words can.
Perhaps words can give us something else, however.
Hope. And breath.