In case you were ever wondering why I am the way I am, let me share this with you. Today is dad's 79th birthday, and for his birthday they decided they wanted an ice cream cake. So mom ordered it, and I, as a good soon, picked it up and delivered it. All should be well in good in the Cole households. But, however, my family is INSANE, and mom is now blowing up the family text because she is ABSOLUTELY LIVID that they forgot the comma: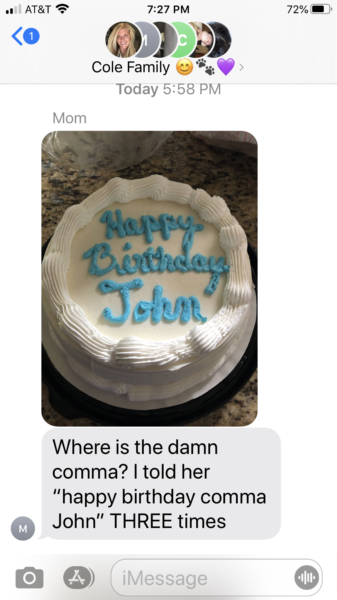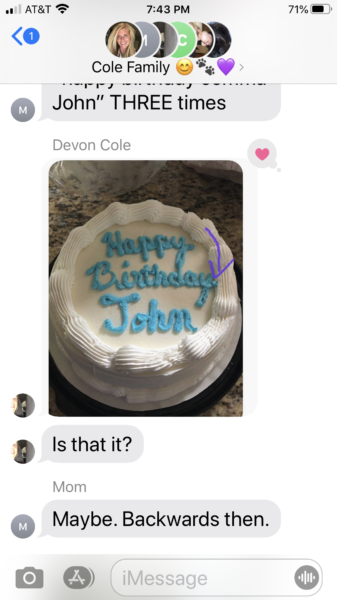 The family text is here to make me miserable btw- it's all the kids, mom and dad, and Tammy, aka daughter #3. Sometimes I can pick the phone up and there will be 113 messages, and I will think something horrible has happened only to find out that they have sent 86 messages to the group discussing whose dogs more when the UPS person comes. And then they get mad at me because I don't read every text.
At any rate, happy birthday, dad. Look at the mess you have unleashed on an unsuspecting world.