Here's a live feed from PBS:
C-SPAN is not providing an embed link.
Here's USA Today's debate bingo card: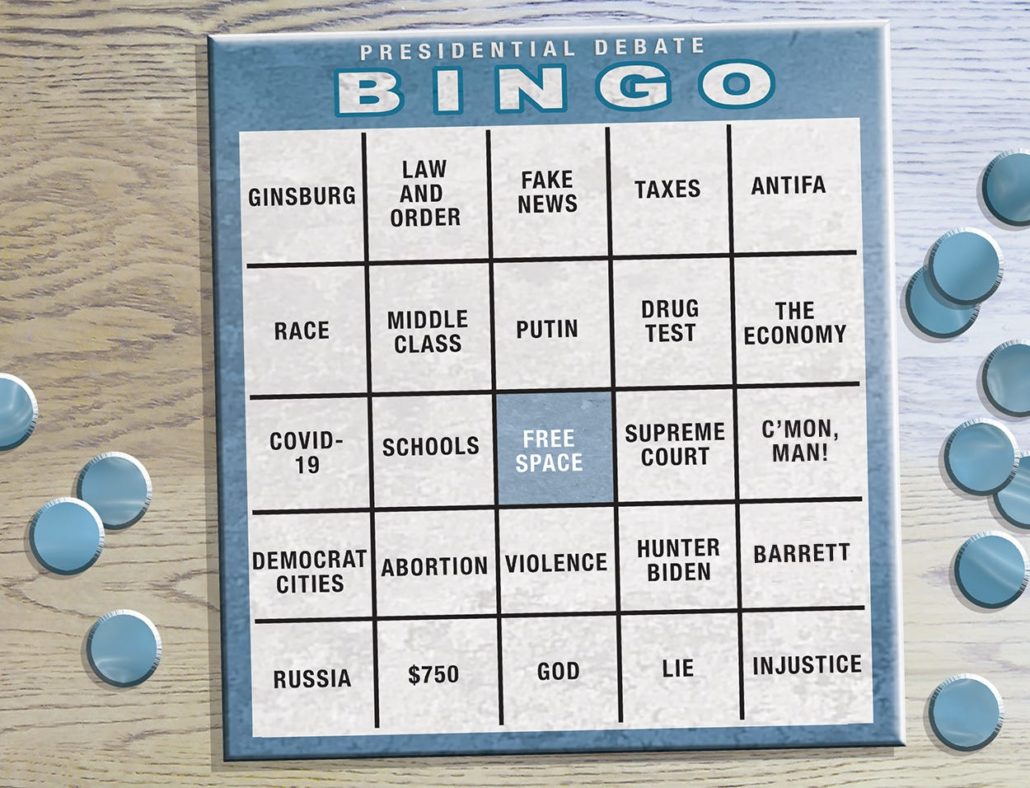 And finally, this pretty much sums up my view of tonight's debate.
I'd rather catheterize myself with a rusty lemon zester in the back seat of a Kia driven by Prince Phillip https://t.co/fsZVYWFOob

— FraudulentChinaBallotBarnHat (@Popehat) September 29, 2020
Open thread!