On the Road is a weekday feature spotlighting reader photo submissions.
From the exotic to the familiar, whether you're traveling or in your own backyard, we would love to see the world through your eyes.
I love the picture of the village.  So many happy colors!  ~WaterGirl
way2blue
This photo diary starts on Sangat Island, where the previous one ended.  [A friend who grew up in Philippines encouraged my husband & me to visit; another friend who grew up in Guam, with family in the Philippines, said 'Province of Palawan'.  So we headed there in February 2016.  I must say inter-island air travel is erratic.  Our flight to the town of Coron on Busuanga Island (not to be confused with the nearby island of Coron) was delayed for hours, and we'd pre-arranged to be picked up by boat at the Coron port at a specific time…  ]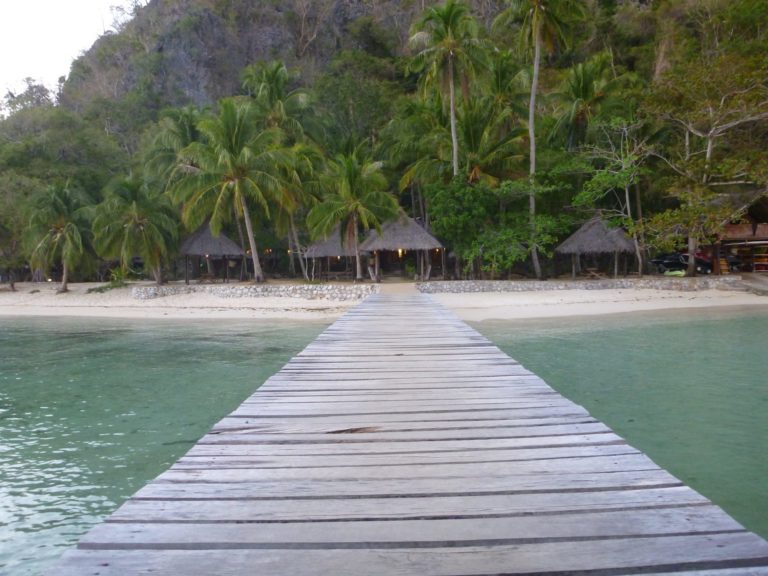 SANGAT ISLAND.
View toward the bungalows from their sunset bar.  Think freshly sautéed Adobe Spanish peanuts & Margaritas/beer…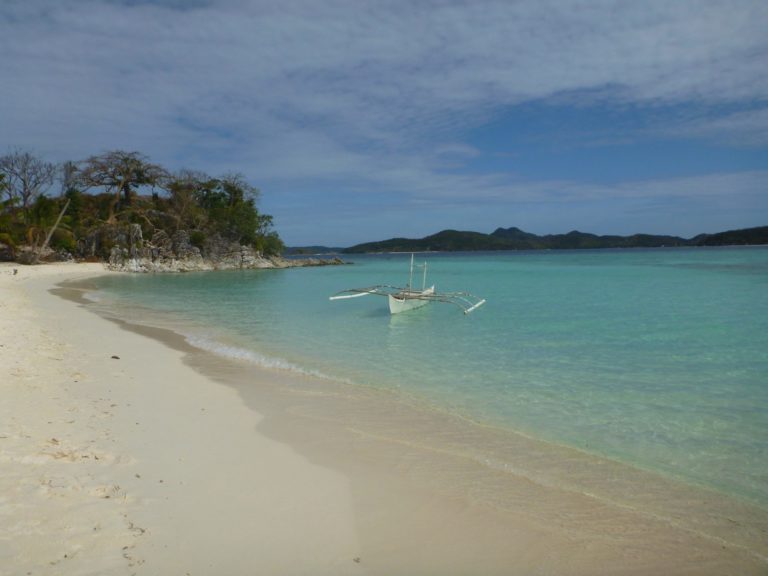 MALCAPUYA ISLAND.
We also took a few day trips to neighboring islands, including this trip shared with an Italian couple on honeymoon (their bungalow was so secluded, they had to kayak around a point, a bit challenging after dinner in the dark… ).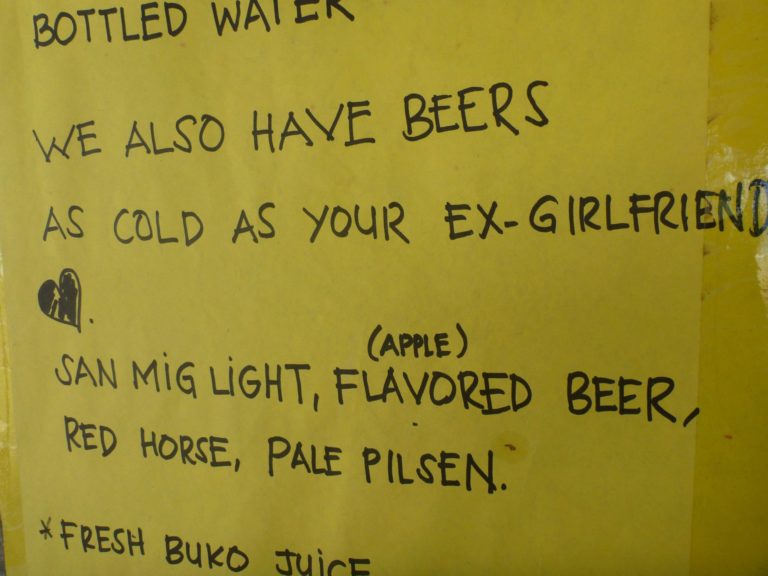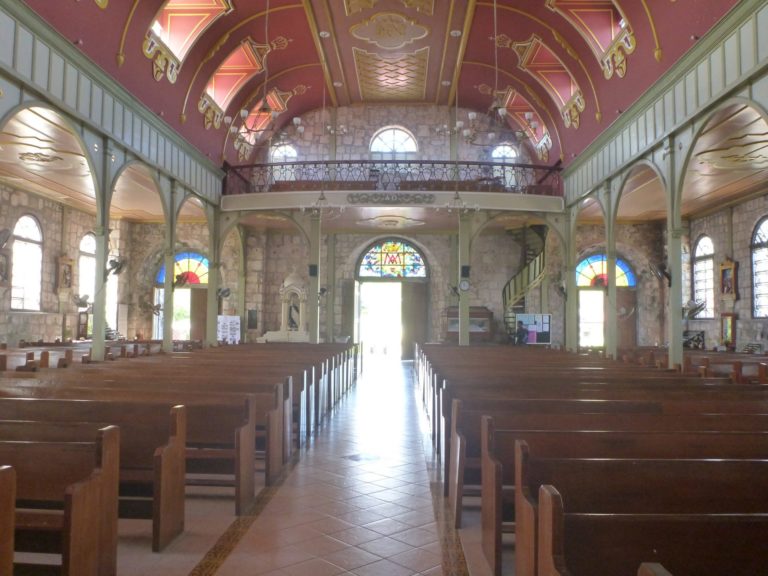 LA IMMACULADA CONCEPCION CHURCH ON CULION ISLAND.
One of our day trips was to Culion Island which hosted a leper colony starting in 1906 (during American governance of the Philippines).  Our skipper had grown up on the island and was excited that we wanted to visit.  The village was well kept, wide streets, lots of flowers, not the crazy tricycle (motorbike + sidecar) traffic of Coron.  We walked up to the hospital which has a poignant museum documenting several tragically unsuccessful leprosy treatments; a chronology from the first victims, who were essentially dumped there to die in isolation, through their forming a functioning society albeit with their children sequestered behind glass.  Capped with a large wall display documenting when a French physician, French Sisters & a Jesuit priest first came to administer aid and when these saints succumbed themselves to leprosy.  Astonishingly, when the hospital staff learned that we were visiting, we were invited to tour the leprosy wing.  Where a handful of cured patients with damaged limbs still live.  As you might imagine, the whole experience was quite powerful.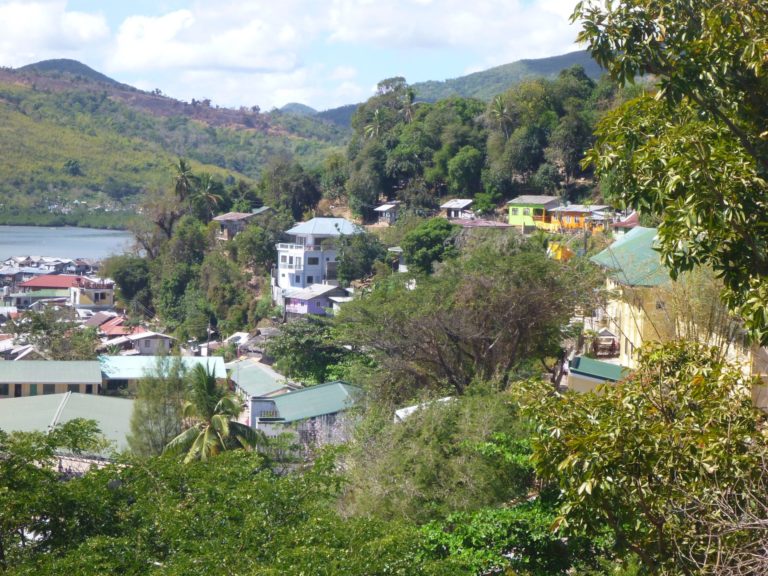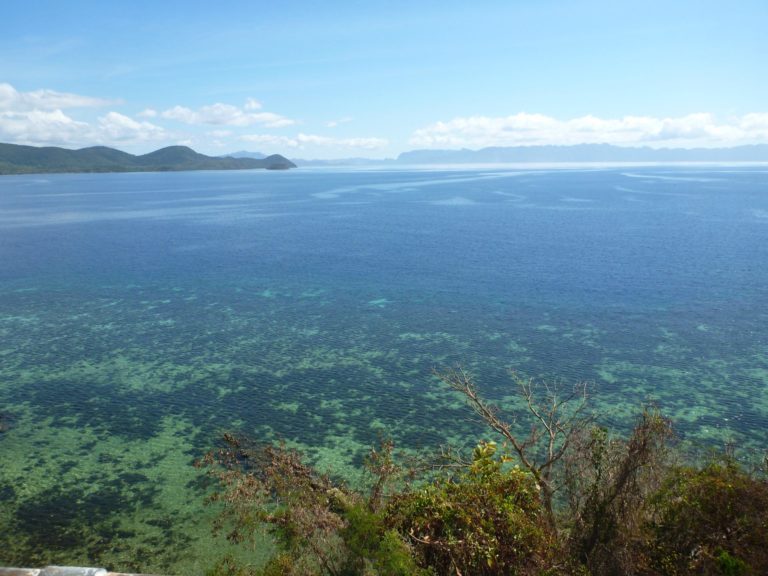 VIEW FROM HIGH POINT ABOVE CULION.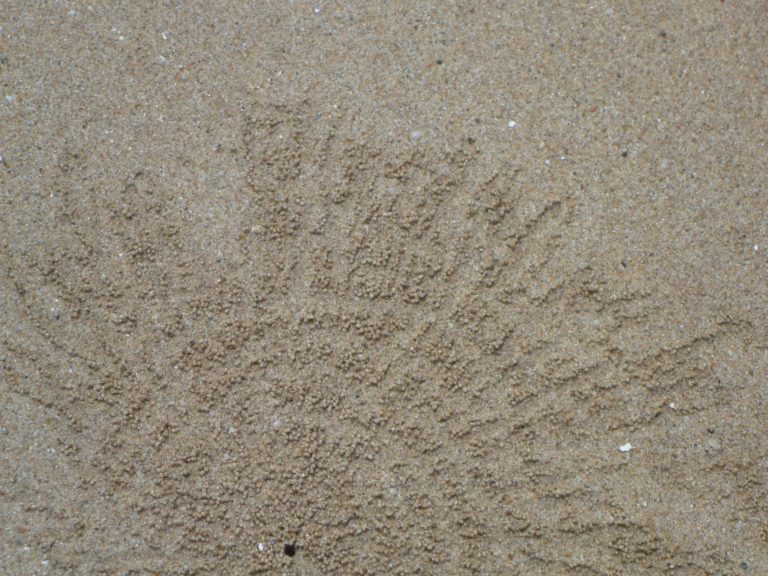 PALAWAN ISLAND.
Our fourth & last resort was on the Island of Palawan.  More touristy.  Actually didn't snorkel there.  Walked the beaches, explored traditional villages and the jungle.  Lots of loud bancas cruising by just offshore, taking tourists to visit a cave complex.
I'm fascinated by patterns made by small sand creatures.  Kinda look like Balinese batik patterns to me.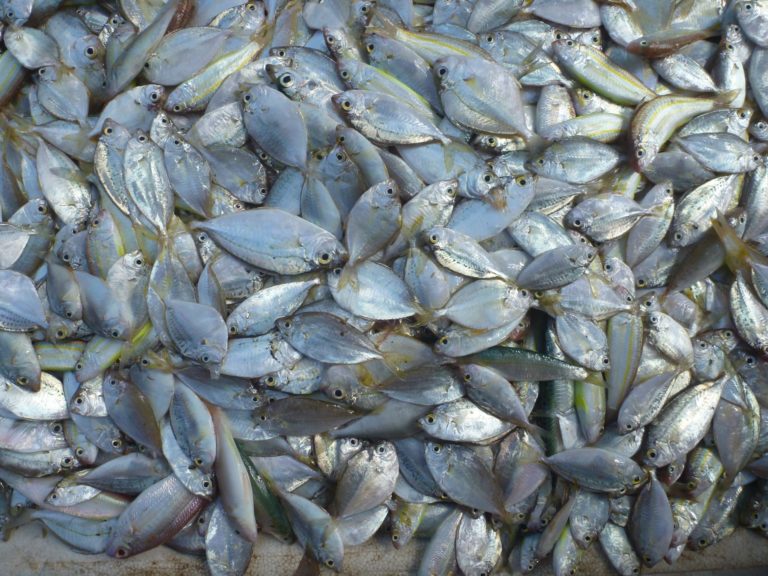 FISH MARKET ON PALAWAN ISLAND.
A striking dichotomy between impoverished people who subsistence fish or farm with oxen, and relatively prosperous, westernized people running the resorts.  Our visit was just ahead of the national election which brought the current president to power, and there was lots of trepidation about how it would go…