On the Road is a weekday feature spotlighting reader photo submissions.
From the exotic to the familiar, whether you're traveling or in your own backyard, we would love to see the world through your eyes.
Dagaetch
I've been lucky enough to get to travel to a huge number of places in my life, and many of them have an extraordinary natural beauty. I'm also fortunate to live in a place that is not lacking in beautiful scenes. But I don't think that's special to me…the truth is, we live in a remarkable world, and there's beauty pretty much everywhere, if we're willing to slow down enough to see it. That's been my favorite thing about On The Road since it began; seeing places that I might never go, through the eyes of someone who did slow down enough to enjoy it.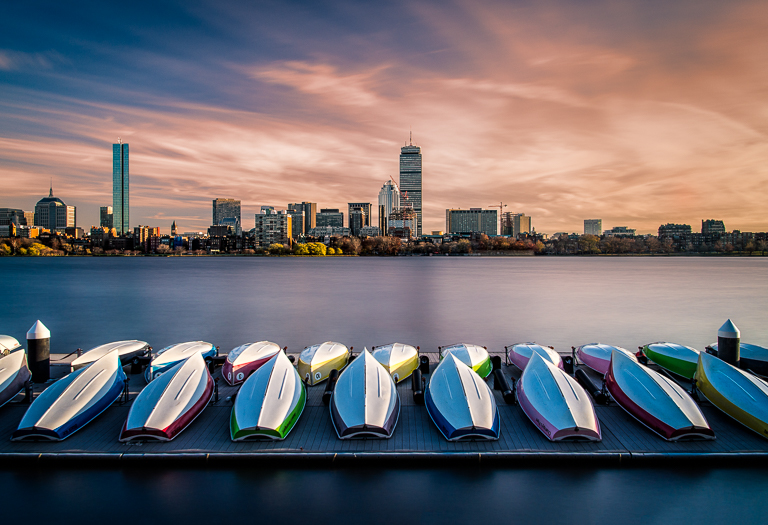 Boston, MA Skyline (taken from the MIT boathouse)
I've lived in the Boston area since shortly after college, and just like every place, it has ups and down. But there are some moments when I look at where I live and just appreciate how lucky I am.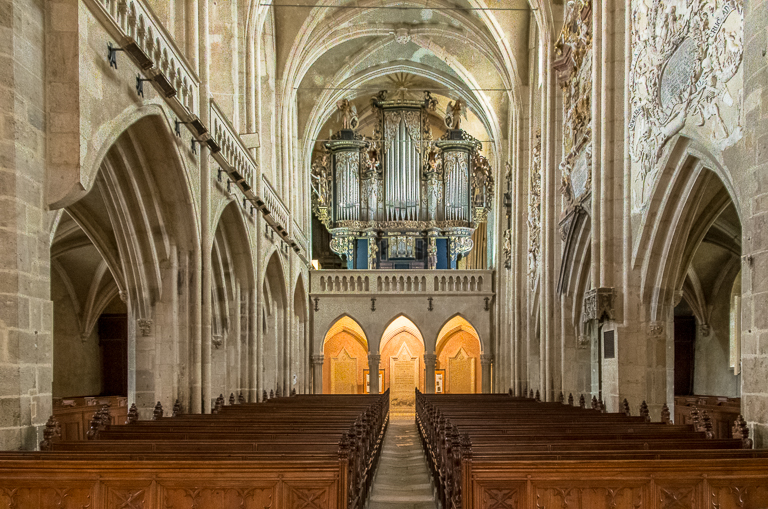 Unknown Church in Sibui, Romania
I've traveled to a lot of places, and one thing I like to do (where possible) is poke my head in the local houses of worship. I have found that one can sense, within moments of entering, if it is a building intended to impress tourists and prompt donations; or if it is a place people go to feel closer to their spiritual selves. I prefer the latter.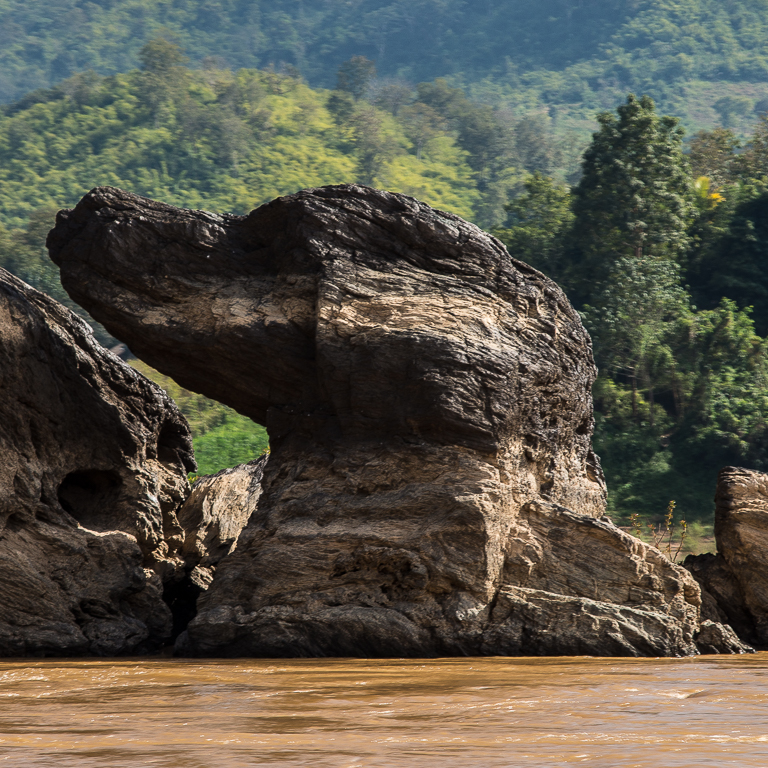 Rock formation in the Mekong River, Laos
"Who's a good rock! You're a good rock!" I have no idea if this was done to entertain folks like me taking a boat down the river. Don't want to ask either, happier pretending it's natural :).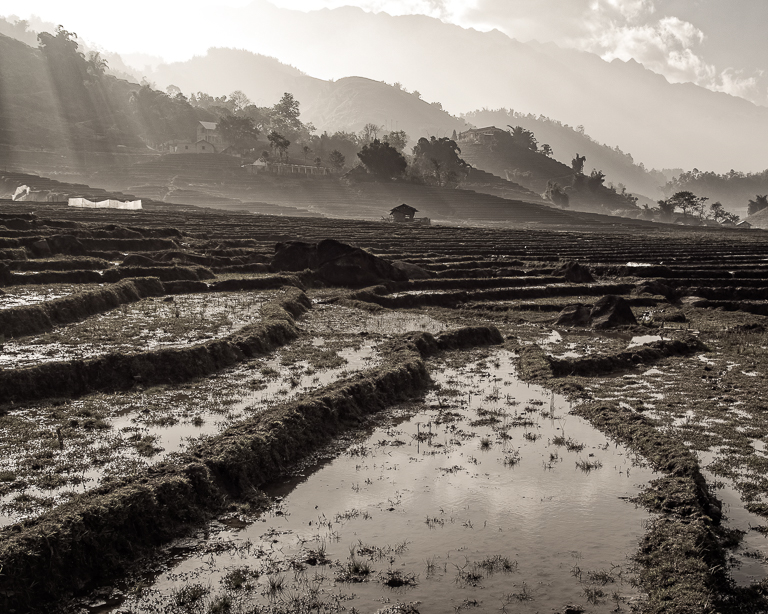 Rice Paddies above Sa Pa, Vietnam
I did a two day hiking tour in Sa Pa, and found it very interesting. The hill tribes send a few folks with your group, dressed in traditional clothing, who politely wait for the end of the day before they accost you to sell trinkets. But the natural beauty of the rolling hills, combined with the long practiced ways of planting and harvesting, make for a lovely and memorable walk.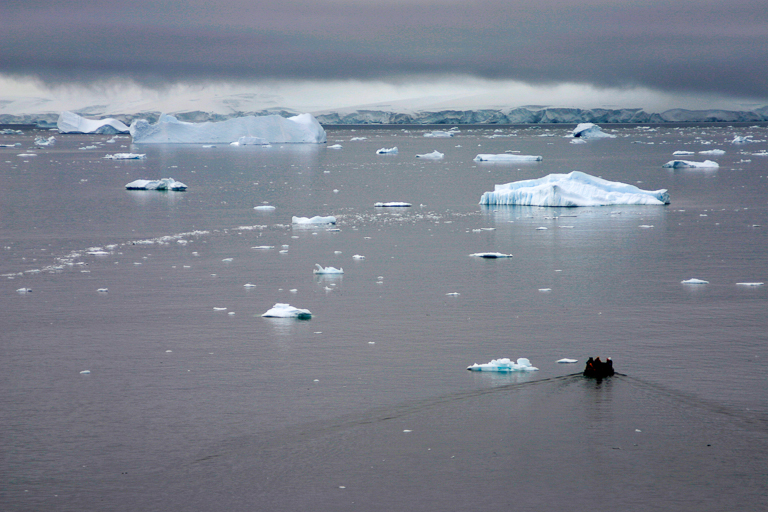 Off the Antarctic coast
I was incredibly fortunate to be able to visit the Antarctic peninsula many years ago. It's an astonishing place – and I think the hardest thing to convey about it the sheer scale of everything. I've been other impressive places, but the vastness of the ice sheets and the open water, and the remembrance that you are hundreds if not thousands of miles from the rest of humanity, is pretty humbling.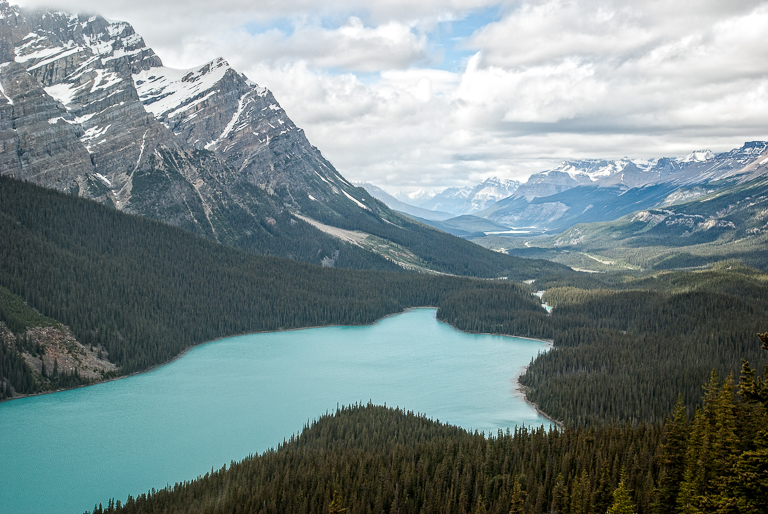 Peyto Lake, AB, Canada
This is not an original composition. Anyone who has ever been to Banff and the surrounding areas will find it familiar, thanks to the fact that it can be taken by pulling your car to the side of the road and walking about 200 feet. Still, it truly captures much of the beauty of that area – and the water really is that almost shocking shade of aqua blue.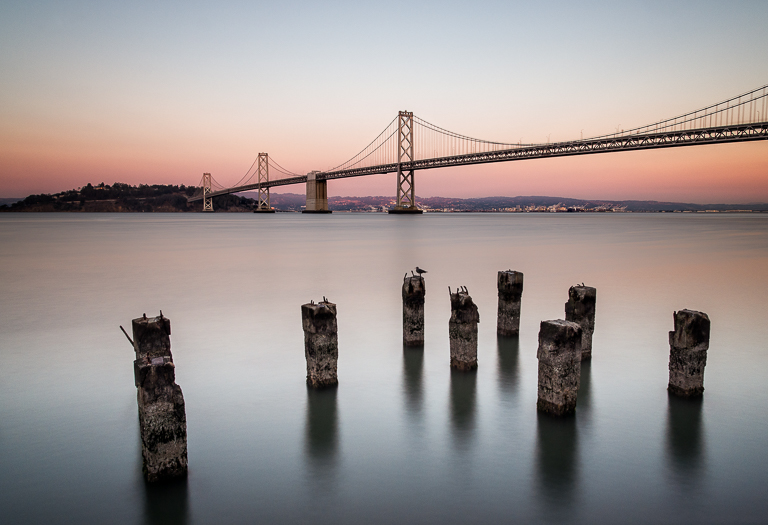 Sunset in San Francisco, CA
San Francisco is always active. There is noise, and life, and things to do and see and contemplate. I was there to visit my baby niece for the first time, and we had spent the day going places and doing things. Towards the end of the day, we were walking along the waterfront, and I asked for a 2 minute pause so I could quickly take this photo. After a day of intense activity, the serenity of the sunset on a fairly quiet bay was a wonderful reminder of why San Francisco has drawn people to live there for generations.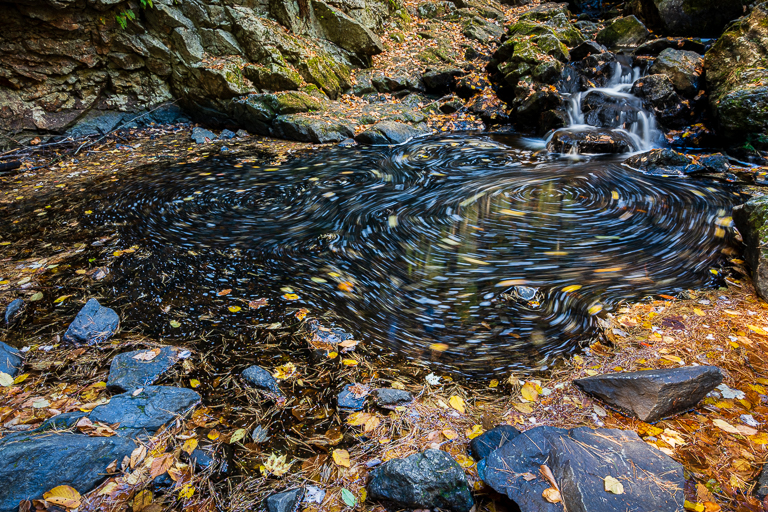 Bears Den, New Salem, MA
Every year I try to take a fall foliage hiatus. Some years it's a full on trip to a special destination; other years, it's just a day driving around my local neighborhood. This location turned out to be about 1.5 hrs drive from home; perfect for a weekend adventure. Even after the leaves have fallen from the tree, they continue to be part of the world, here showing the water in motion that would otherwise be invisible to our eyes.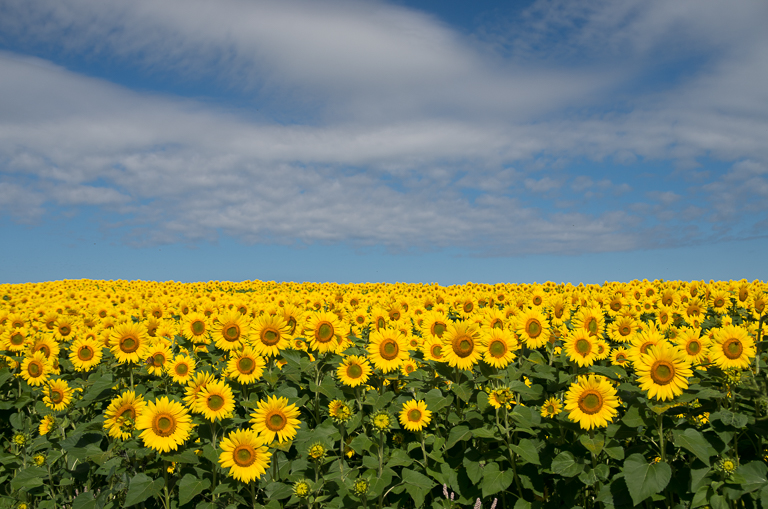 Colby Farm, Newbury, MA
A few years ago I was part of a local photographers group, and one day someone suggested we go to this nearby farm and take pictures of sunflowers. I didn't get it – what was so special about a bunch of flowers (with apologies to the Sunday garden folks!). But then we arrived and I understood the scale of their incredible fields, and these utterly fascinating flowers. Had I stayed there for longer, you can literally see the flowers turn different directions throughout the day, following their namesake to drink in every bit of light and energy they can.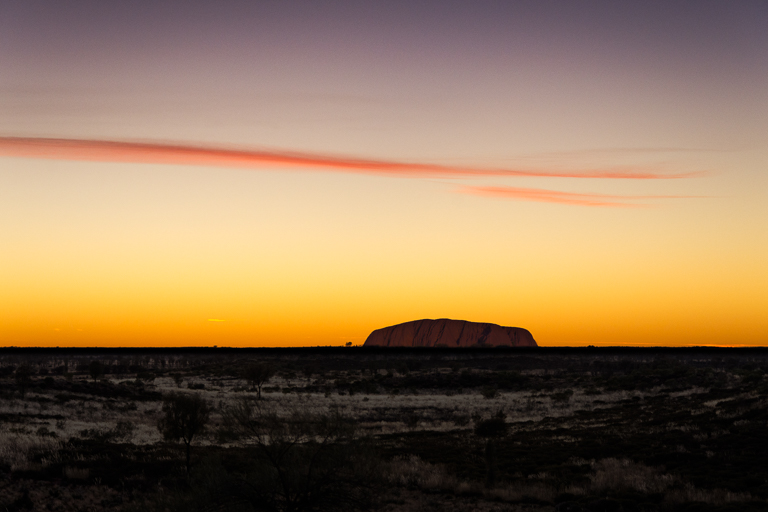 Uluru, the Red Centre, Australia
I'm afraid this is one of those pictures that simply doesn't convey the same feelings at a smaller size, but let me try – Uluru (once known as Ayer's Rock) rises nearly half a mile above the surrounding desert. This picture, taken from several miles away (and yes, edited heavily but honestly) required getting up at 3am after a 6 hour drive the day before, and it was completely worth it.
It's hard to explain the feeling of immensity Uluru gives up close – when you can essentially turn in any other direction and see nothing but flat land, to have this enormous formation jutting out of the earth is quite humbling. The natural world is full of wonders, and I am grateful to have seen this one.