On the Road is a weekday feature spotlighting reader photo submissions.
From the exotic to the familiar, whether you're traveling or in your own backyard, we would love to see the world through your eyes.
way2blue
A few photos for our fall color series.  I stayed in the village of Walchsee, Austria, in the Tyrolean Alps for a couple weeks in late 2009.  As I mentioned in a previous Walchsee series, the surrounding mountains host numerous, well marked hiking trails, with Alms and Hütte rewarding hikers (and mountain bikers) with beers and stunning views.  These photos are from shorter hikes in the flatlands rather than the mountains.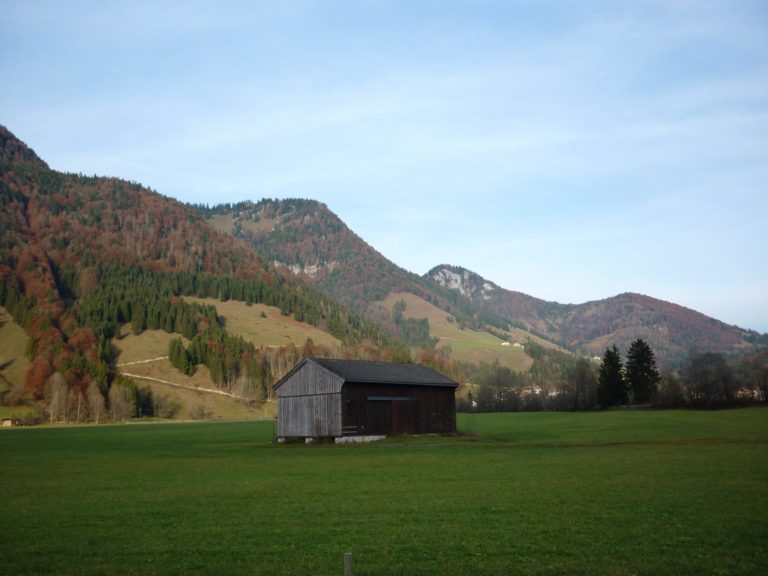 HIKE AROUND SCHWEMM, WALCHSEE
Trees starting to display their autumn colors, at the start of a favorite hike around the Schwemm Moorlands (Moorlandschaft Schwemm, a protected remnant bog that hosts a diversity of unique habitats).  The lower mountain slopes have been cleared for pasture.  Behind the barn, you can see a trail headed up the mountainside.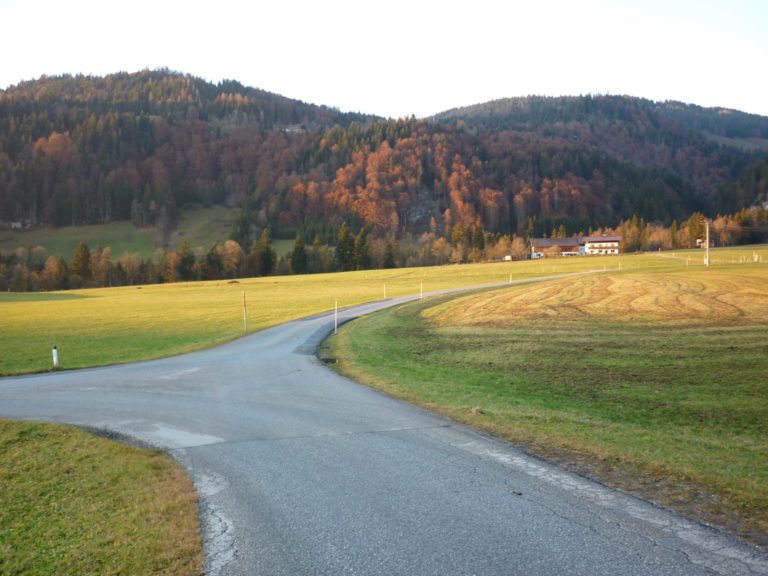 HIKE AROUND SCHWEMM, WALCHSEE
View at the north end of the Schwemm.  The fields have been freshly sprayed (with liquified, organic dairy cow manure).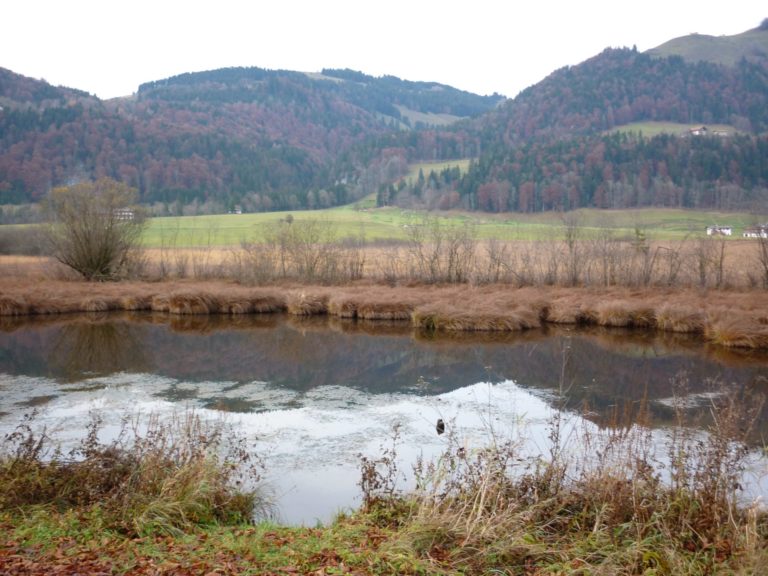 HIKE AROUND SCHWEMM, WALCHSEE
View from the south side of the Schwemm, with a bit of ice on the ponded water.  A great, all-day hike heads up the mountain pass on the opposite side of the moor, to Wandberghütte, a stone's throw from the German border.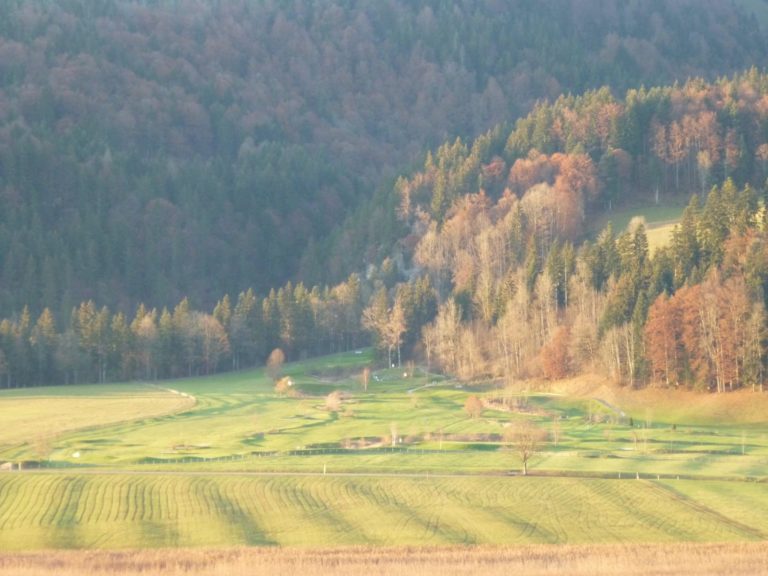 HIKE AROUND SCHWEMM, WALCHSEE
Close-up of the village's golf course, juxtaposed against the freshly fertilized fields.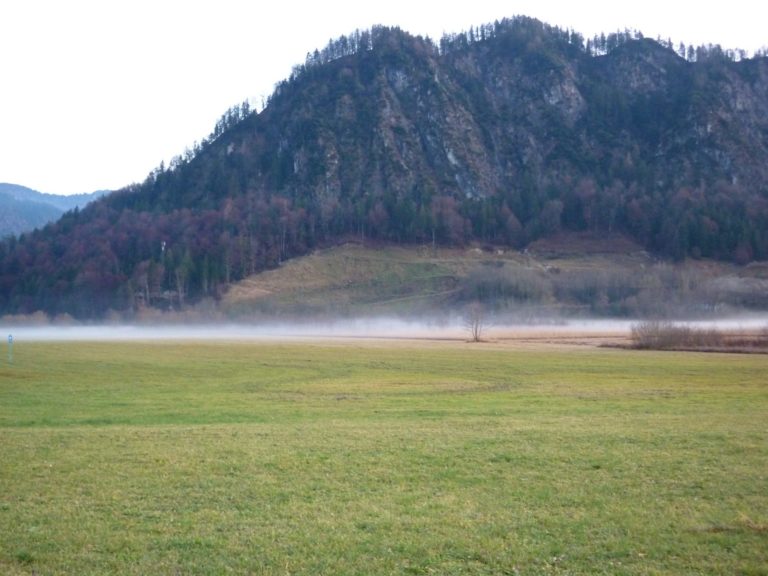 HIKE AROUND SCHWEMM, WALCHSEE
View to the southwest, with an evening ground fog forming above the moor.  Fascinating to watch it forming as the sun set.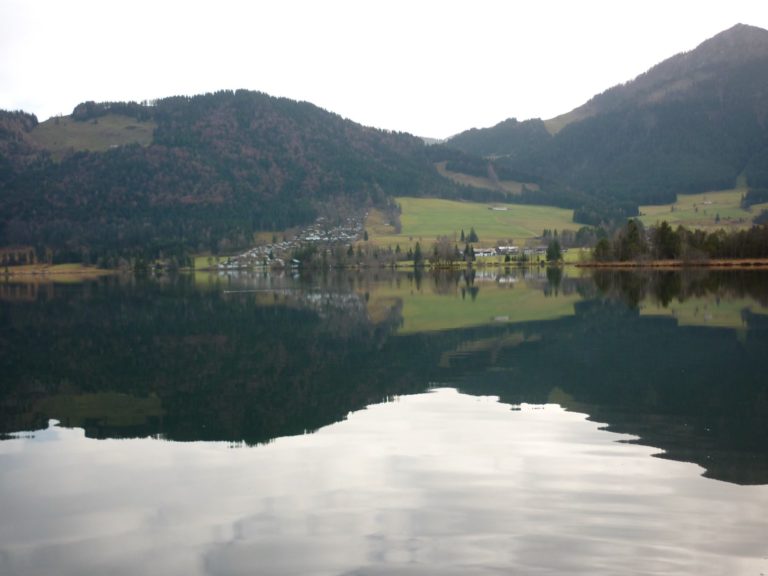 HIKE AROUND LAKE WALCHSEE
Another favorite hike, this one around the lake, Walchsee, that the village is named after.  View across the lake to the southeast with trees starting to show their autumn color.  The cluster of what look to be tiny houses is actually a campground of trailers.  The white 'speck' at the base of the cleared area on the right side is Lippenalm.  Another fun destination.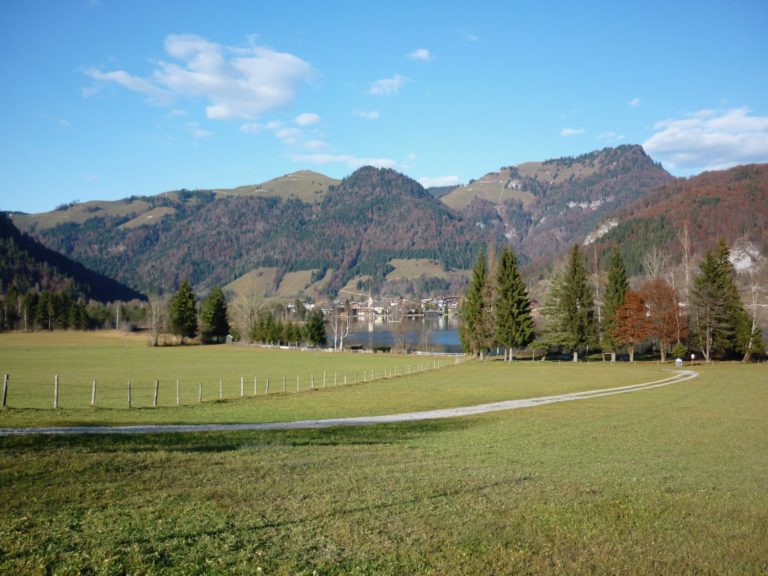 HIKE AROUND LAKE WALCHSEE
View, from the opposite side of the lake, showing the same mountains as the first photo in the series.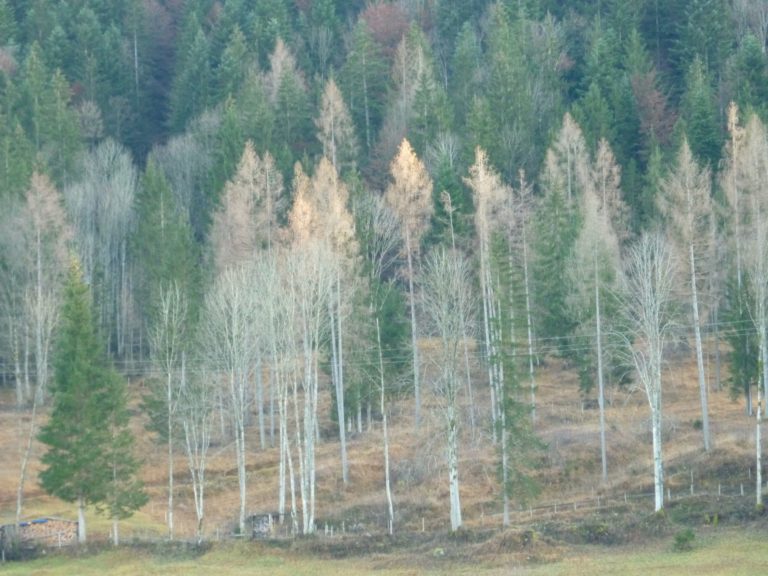 HIKE AROUND LAKE WALCHSEE
Close-up of trees in various states of disrobing for winter.