On the Road is a weekday feature spotlighting reader photo submissions.
From the exotic to the familiar, whether you're traveling or in your own backyard, we would love to see the world through your eyes.
Albatrossity
It is often said, and not entirely in jest, that if you drop your camera in New Zealand and it accidentally takes a picture, the picture will be stunning. There are indeed some beautiful landscape photo opportunities in that country, and although none of these were the result of a dropped camera, I hope you enjoy them anyway!
Map of places mentioned in today's post.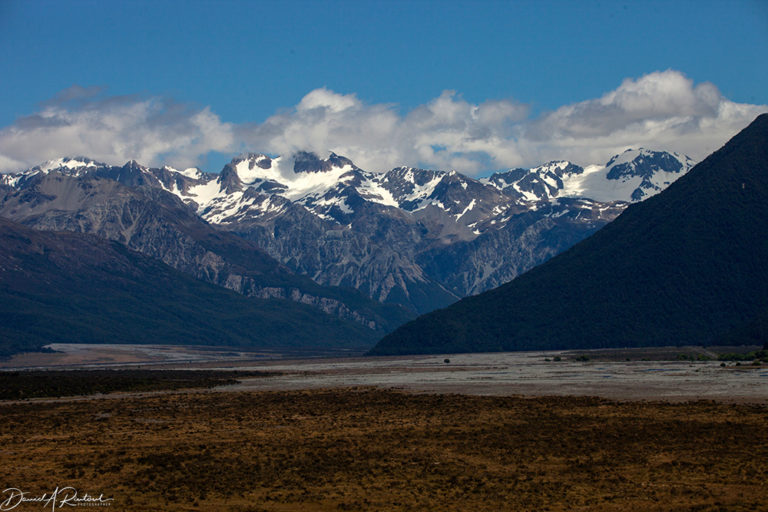 Road to Arthur's Pass
December 31, 2015
The Southern Alps run down the spine of the South Island, and dominate the scenery in much of it. This is a view on the road from Christchurch to the west coast of that island, via Arthur's Pass, Midsummer snow is still on much of the alpine landscape, and a glacial river valley is in the foreground.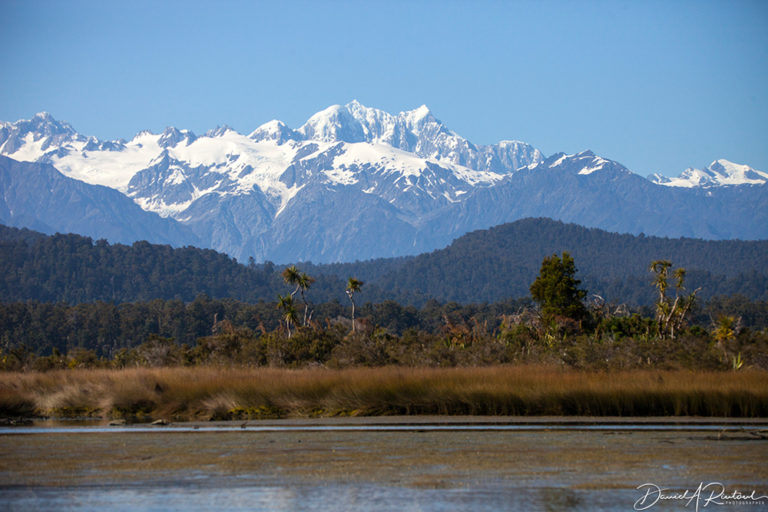 Ōkārito
January 1, 2016
Another view of the Southern Alps from the lagoon at Ōkārito, on the west coast of the South Island. The tallest peak there is Mt. Cook (Aoraki), which is not tall (3,724 meters, or 12,218 feet) by most standards, but in that far southern latitude, it is more than tall enough to have many glaciers and snow year-round. The lagoon is a shallow estuarine wetland, and is the only breeding site for the rare White Heron (kōtuku). The tiny town of Ōkārito (population 32) is also the site where you can book a tour to see the rarest of the kiwi species, the rowi (aka Little Brown Kiwi) which has a stable population in the surrounding forests thanks to intensive management and trapping of mammalian pest species. If you happen to do that in the future, please give my regards to Ian Cooper, who owns the tour business and has a passion for kiwis that is unmatched in my experience.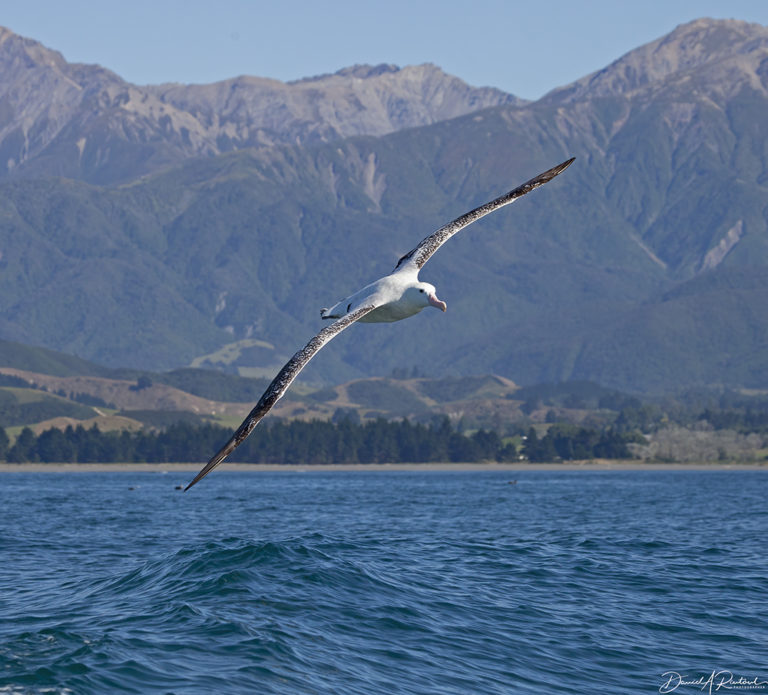 Kaikoura
January 6, 2014
Our final view of the Southern Alps is from the east side of the island, near Kaikōura, and includes one of the best reasons to visit that town, a Wandering Albatross (Diomedea exulans). Due to a fortunate geological configuration, the sea around that town has upwelling currents rich in food, which attracts both seabirds and whales. Typically one has to be far out to sea to find an albatross; here you can see several species from a boat that ventures only a mile or two from shore. I know you are wondering, so I can tell you that there will be more albatross pictures in the next installments of this OTR series.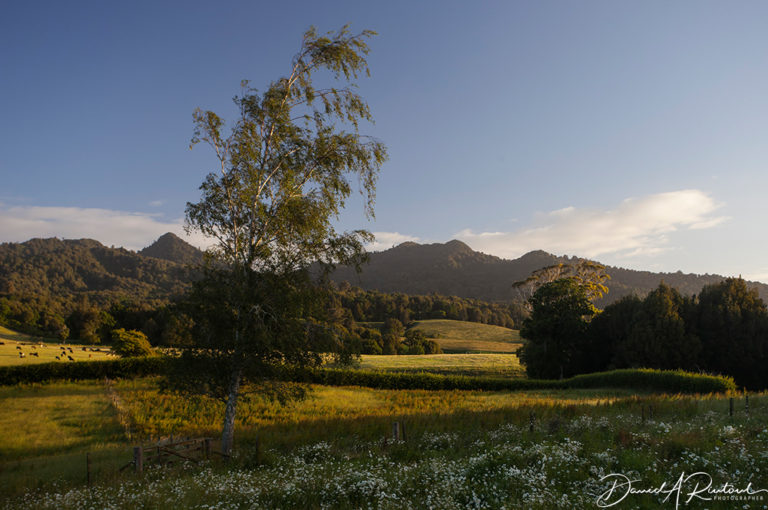 Maungatautari
December 31, 2013
The North Island also has mountains, including this one, Maungatautari, aka Sanctuary Mountain. This is a fenced wildlife sanctuary, one of the first in the country, where native birds and plants can thrive, thanks to a 47 km encircling fence that excludes mammals. Incredibly, this entire enterprise is the result of a citizen initiative, and is still administered and funded by a non-governmental community board.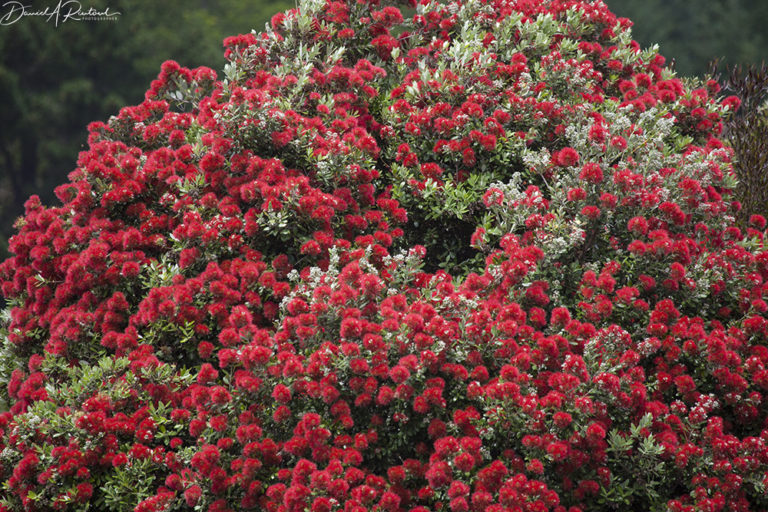 Nelson
December 30, 2014
Christmas in New Zealand is the time when the native pohutukawa (Metrosideros excelsa) trees bloom extravagantly, and it is easy to see why they are also called New Zealand Christmas trees. This fine specimen was in Nelson, but the species is widely distributed and can be seen in most coastal cities in the country.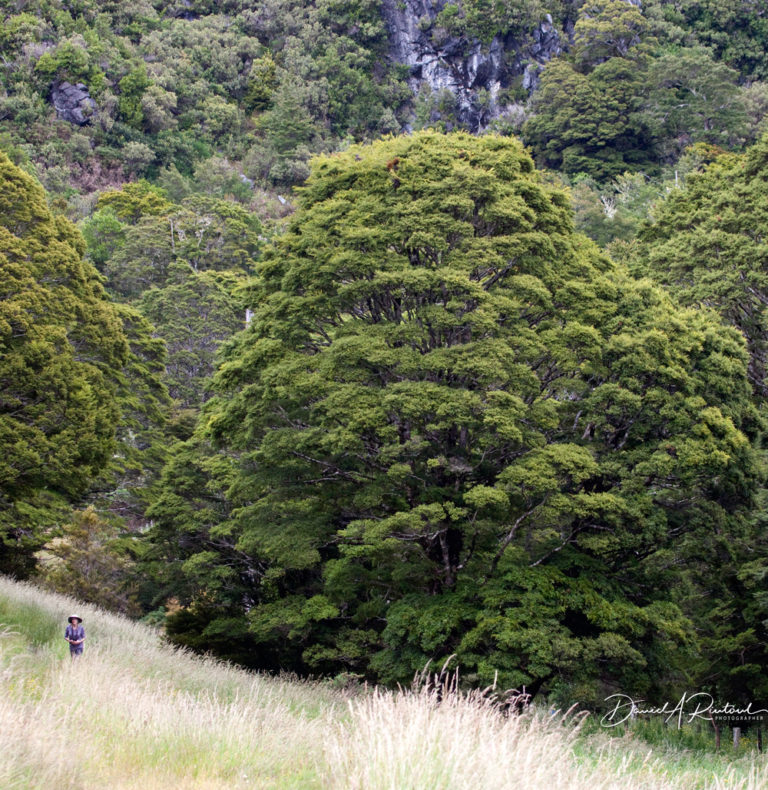 Takaka Hill
January 8, 2014
Southern beech trees are another relic from Gondwanaland, a genus (Nothofagus) of 43 species found only in the Southern Hemisphere, including South America and Australia. They are not closely related to the beeches of the Northern Hemisphere. These magnificent specimens, with Elizabeth for scale, were on the northern part of the South Island.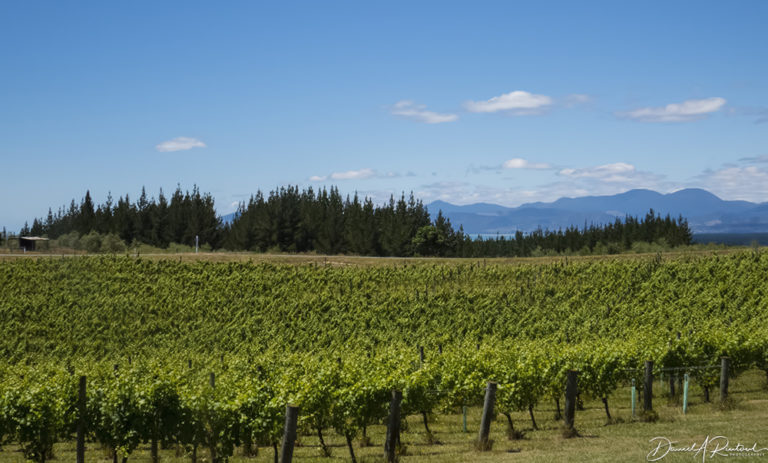 Mahana
January 4, 2016
New Zealand also has a thriving wine industry, producing some world class white wines, most notably Sauvignon Blancs, Pinot Gris, and Reisling. This is the Mahana Winery in the Nelson-Tasman district near Moutere. Many other fine vineyards are about 100 km east of here in the Marlborough District. New Zealand seafood paired with a local wine can be quite special!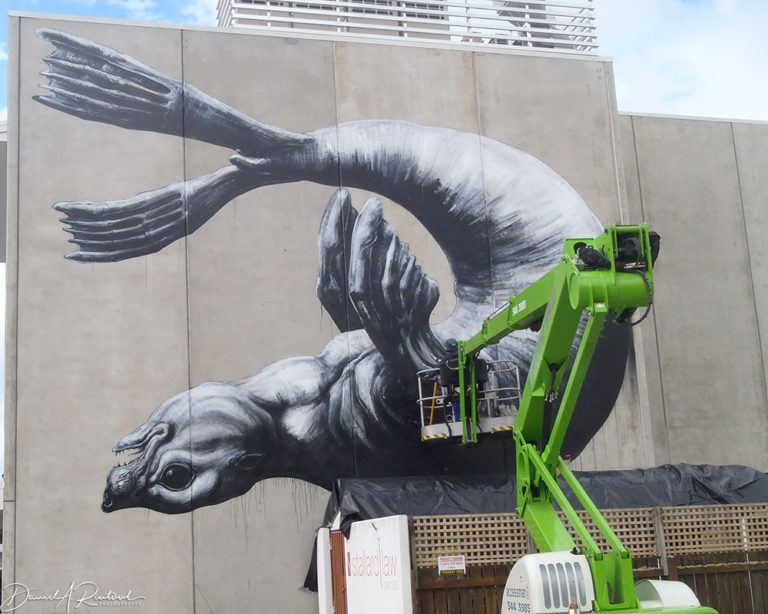 Nelson
January 8, 2014
Public art in Nelson NZ. The painter was applying the finishing touches to this interesting mural of a NZ Fur Seal (Arctocephalus forsteri or kekeno).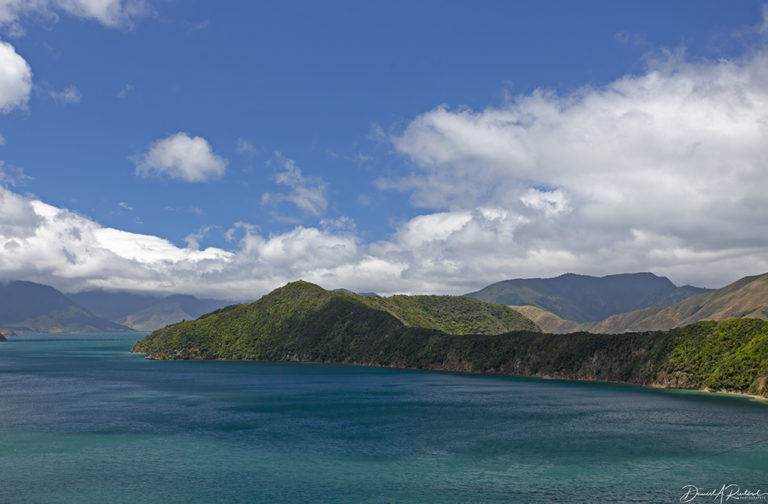 Maud Island
January 5, 2014
The Marlborough Sounds are a very scenic array of ocean, islands, and peninsulas at the northern tip of the South Island. This is a view of Maud Island, a wildlife sanctuary that is home to the endangered Maud Island Frog, several Takahes, and Scirocco, the Kakapo parrot made famous by David Attenborough's filmmaking crew.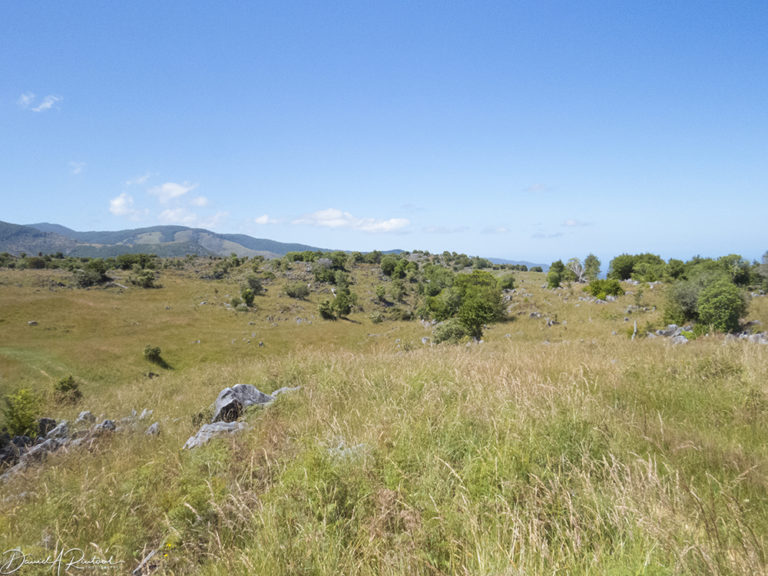 Takaka Hill
January 9, 2015
Finally, although we did not make efforts to see locations that were featured in the Lord of the Rings films, it is difficult to escape them. This is Takaka Hill, where some of the scenes from The Hobbit were filmed. It is also the site of many caves and sinkholes, some of which contain bones of some of the extinct birds known as moas. The birds were flightless, and if they fell into a cave in this karst landscape, they usually perished in that cave.