On the Road is a weekday feature spotlighting reader photo submissions.
From the exotic to the familiar, whether you're traveling or in your own backyard, we would love to see the world through your eyes.
Steve from Mendocino – Paris
In 1978 I put my newly minted MBA in a drawer and took several months to flesh out my non-business education. This included two months at Anne-Marie's parents' apartment in the suburbs of Paris.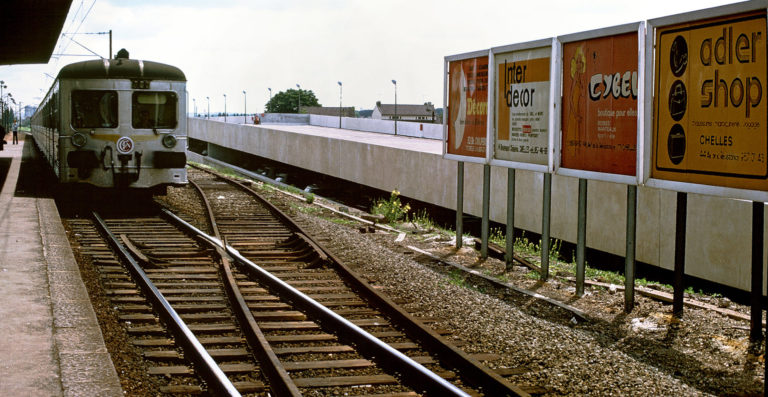 Comptche
I commuted on this train to the Cordon Bleu cooking school 6 days a week for courses in both general cooking and pastry. Sundays I spent cooking fancy meals for various members of the family. Anne-Marie's father had been stationed in Chelles, a blue collar suburb, for two years as a shipping clerk. The demographic of Chelles included a fair percentage of north African and middle eastern immigrants, and I was told about a family who filled their bathtub with dirt and grew vegetables. The French have a long history of racism that waxes and wanes just like our own.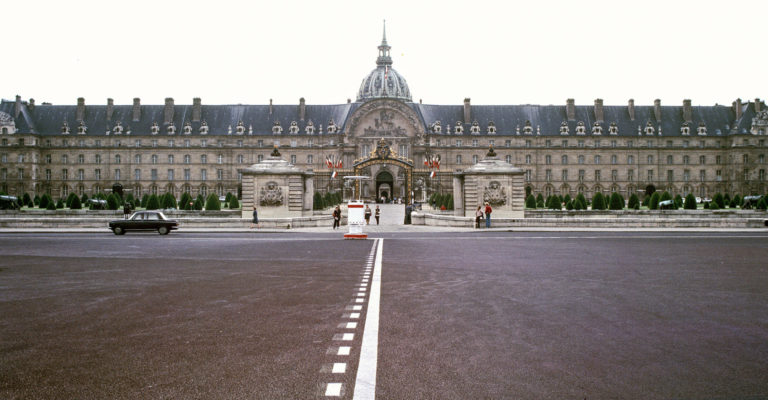 For the first few years of my visits to Paris, Invalides meant no more to me than the place the airport bus dropped us after the charter flight landed. Turns out there's a rather nice building at that Invalides bus stop. (Remember charter flights? Airline pricing was fixed among carriers, and charter flights were a way for independent airlines to legally undercut the prices of scheduled airlines, but they restricted to lesser airports. Frankfurt, Brussels, and the Le Bourget airport of Paris were the most common).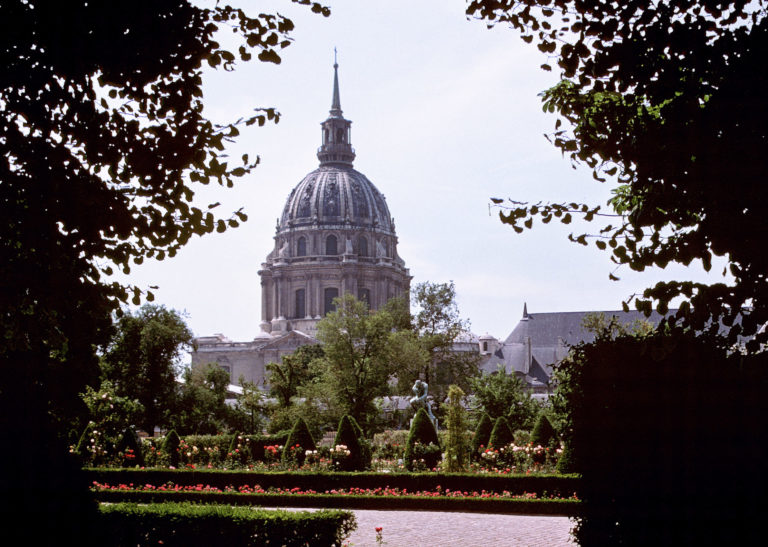 View of the Dome church taken from the gardens of the Rodin museum.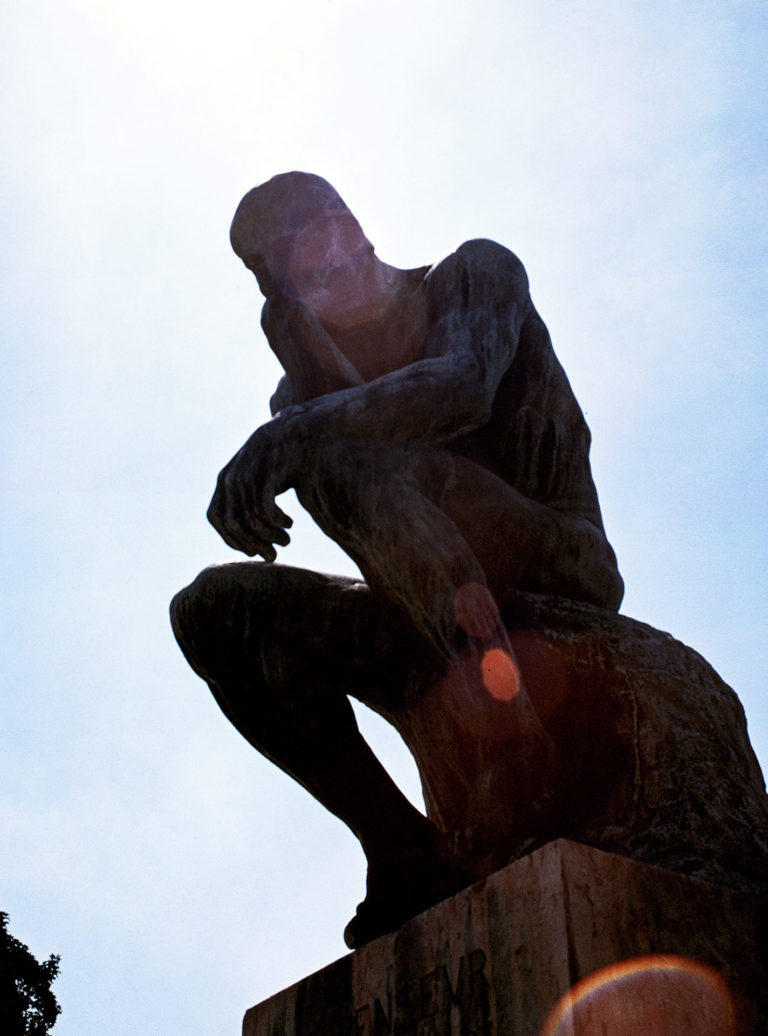 Rodin sculpture in the museum gardens.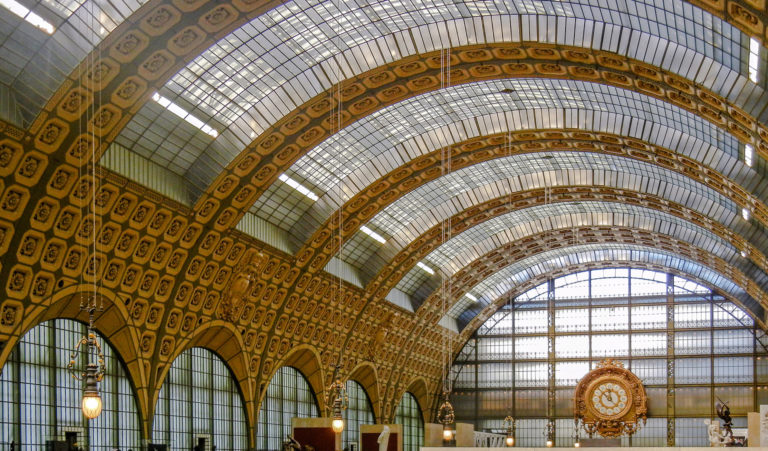 I've always loved impressionism. It used to be that the Jeu de Paume museum at the Concorde end of the Tuileries was headquarters for the best collection of impressionism in Paris, but with the opening of the Musee d'Orsay that collection was incorporated into the new museum's inventory, which is vast, beautifully presented, and not too crowded so long as you go at opening time, off season, in the rain, and on a day that students are not getting discounts. I always spend several hours there during every visit to Paris.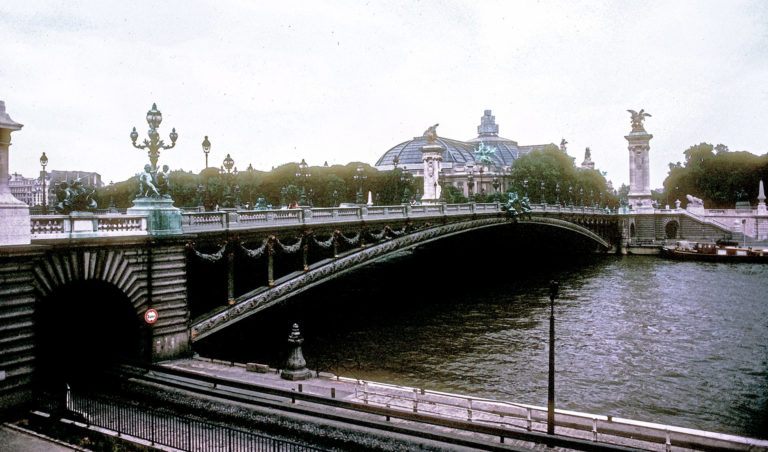 I enjoy the ornateness of the Alexander III bridge. The Grand Palais appearing in the background is frequently the location of important art exhibits, if you can tolerate the lines.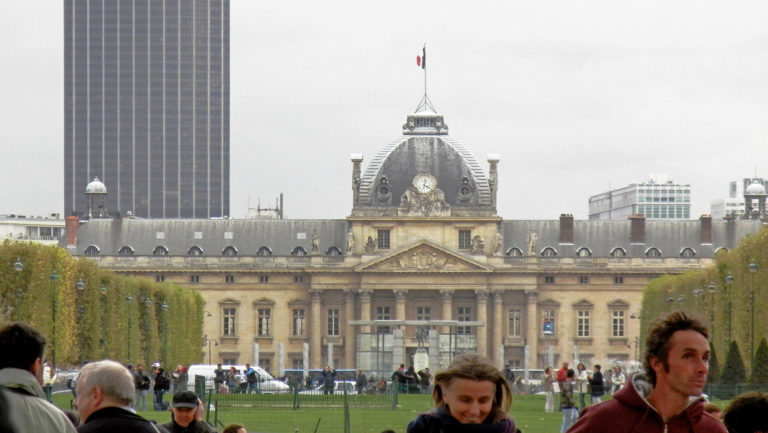 Ecole Militaire building from the Champs de Mars. The Champs de Mars metro station is the stop for in the Cordon Bleu cooking school.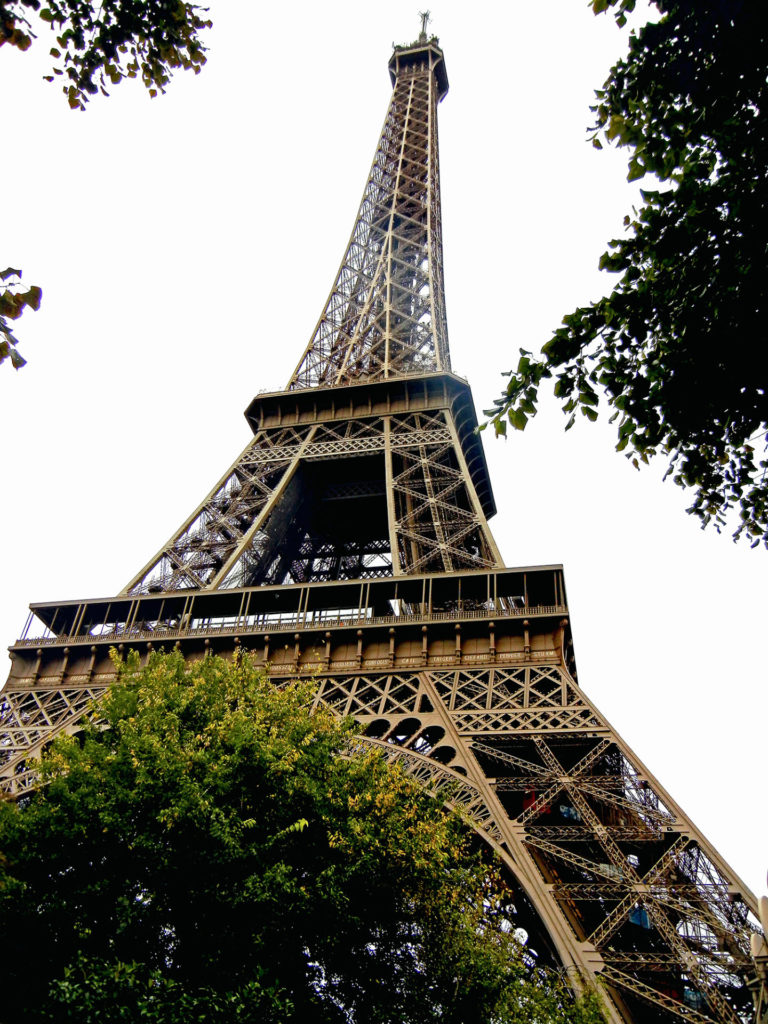 That tower thingy that you can see from most parts of the city. The Jules Verne restaurant there used to be famous for its wine cellar – not something one would have anticipated. The food was good, and the wine cellar, while short of amazing, was sizeable and well selected at the time of my visit during the early 70's.