A few odds and ends. First, here's video I took of one of my hummingbirds earlier this week:
Resting Ruby-Throated Hummingbird. He has his beak open, almost as if panting, which I've not seen before. The light catches his throat feathers beautifully when he turns his head. pic.twitter.com/3GaBTHHHy9

— Betty Cracker ? (@bettycrackerfl) April 7, 2021
Prince Philip, husband of the Queen, has died at age 99. He was a handsome man in his younger days: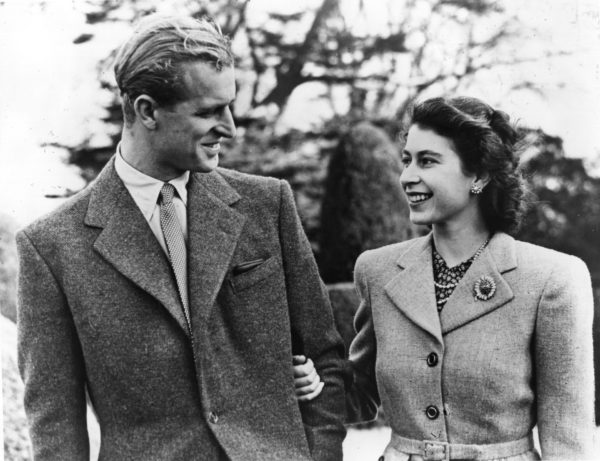 Election fraud that changed the outcome of at least one statehouse race occurred in Florida in 2020. Republicans were the perps and beneficiaries:
MIAMI — Former Republican Sen. Frank Artiles was in possession of campaign documents of two spoiler no-party candidates who ran in separate, competitive Miami-Dade state Senate races in 2020, according to a 38-page search warrant obtained by the Miami Herald Thursday.

Artiles, 47, is facing multiple felony campaign-finance related charges in connection with recruiting and paying an alleged spoiler candidate with the goal of swaying the outcome of Miami-Dade's Senate District 37 race…

Rodriguez, who shares a surname with losing Democrat incumbent José Javier Rodríguez, netted more than 6,000 votes in an election decided by just 32.

GOP candidate Ileana Garcia, a television personality and co-founder of Latinas for Trump, won the race.
The Confederate chair/toilet has allegedly been returned by White Lies Matter:
The memorial chair, valued at $500,000, was "dropped off at a secure location" in New Orleans and police and the United Daughters of the Confederacy were given GPS coordinates to locate the chair.

New Orleans police could not immediately be reached to confirm reports that it found the chair…

When White Lies Matter said it appeared the Confederate group would not meet its demand, it began disseminating photos of what it claimed was the chair being used as a toilet.

But Thursday, White Lies Matter said it was all a ruse and that it kept the original chair intact.
My guess is WLM are Tulane students. Anyhoo, seems like it might be a newsy day. We'll see.
Open thread.