On the Road is a weekday feature spotlighting reader photo submissions.
From the exotic to the familiar, whether you're traveling or in your own backyard, we would love to see the world through your eyes.
The rudiments of my interest in photography began during my junior year at a boarding school in Michigan. As always, my best friend was a socially unsuccessful geek, in this case the school photographer. The position wasn't actually functional, but it gave him sole access to the darkroom, where I would work with him while everyone else was in study hall. I remember printing photos and singing a loud, off-key version of Clementine with him. It was silly, adolescent fun, but it introduced me to the inner world of photography in a way that blossomed later on, at a time when I was at a loss to know what to do with my life.
I spent my senior year at Los Angeles High School, where I offered my services as football photographer. I provided pictures for the school paper without being on their journalism staff, and I gave team members free 8 x 10 prints of themselves in games. Their appreciation went a long way toward giving me a sense of safety during this white boy's first exposure to integration. It wasn't until the following year at UCSD that my Republican heritage was washed away forever.
Much of my photographic experience has been covered in previous posts, so I'll leave the remaining bits of my story to the introductions of individual photos that follow. I've selected this group of pictures because for the most part they're photos I would not submit to On The Road in the normal course of my posting there. My OTR submissions are more of places and things, so for this go-round I'm showing more shots of people.
I invite you to visit my web site, but I warn you that there are far too many pictures there. I apologize for that. I use the site as a repository for all my photos that I can see possibly appearing in some publication, and I've given no consideration at all to the needs of potential visitors who might stumble on my work. My overarching goal has been to demonstrate the many techniques and styles I've picked up along the way. Visit at your own risk.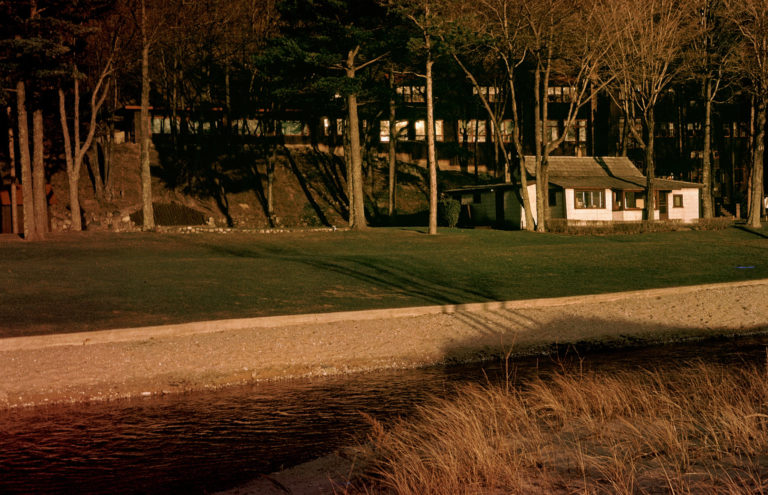 In 1965, while at boarding school in Michigan, I borrowed my friend's Leica and loaded it with a roll of Kodachrome. I had no idea what good photos looked like. I just pointed the camera at things and clicked away. The building in the front of this scene housed staff offices. The big building behind it housed the dining hall, the infirmary, and other functions I no longer remember. The stream in the foreground emptied into Lake Michigan about a hundred yards beyond this point. Cabins were scattered along the beach for boys' housing, while girls stayed in a dormitory about a mile up the road.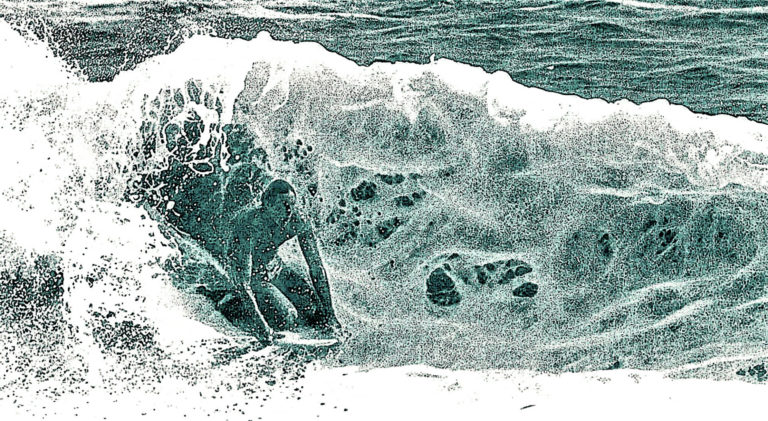 During the summer between high school and college, I got up every day and checked the surf. Any day with waves I spent either body surfing or taking pictures of body surfing. I'd bought myself a Pentax and an off-brand 250mm telephoto lens for my football photography at LA High and used it later for surf photography. This picture of a belly boarder was taken at The Wedge in Newport Beach. I added some effects in Photoshop about ten years ago to harden up the edges and intensify graphic interest. Note that all the foam in the water means that this particular wave was small compared to others that had been coming through.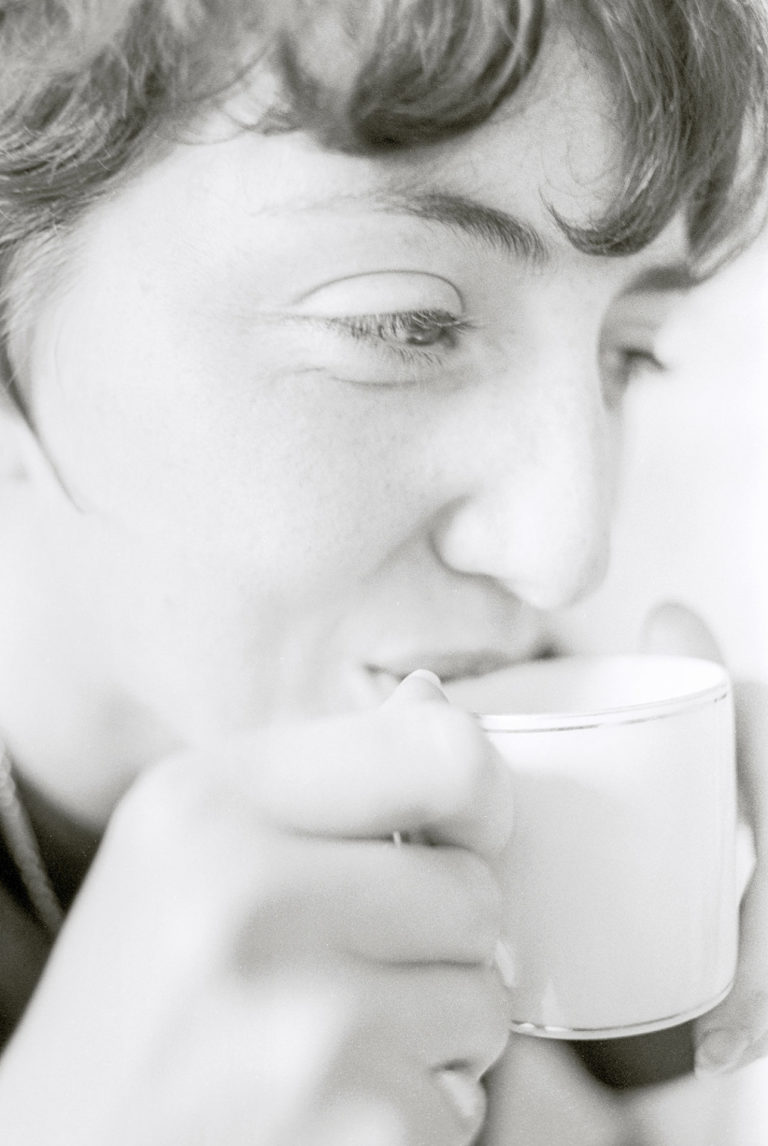 During my first trip to France, I shot only black and white film. Depth of field in a photograph is affected by a combination of aperture setting – the larger the setting, the narrower the depth of field – and focal length of the lens – longer yielding shorter depth of field. Here I'm shooting with a moderate telephoto, probably 80mm, and a wide aperture. As a result, only a small range is in focus. Anne-Marie's right eye and the lip of her cup are the only areas in focus as she sips her morning coffee. The effect is to greatly simplify the elements in the frame such that the viewer's eye is drawn immediately to her eye and the smile in her face.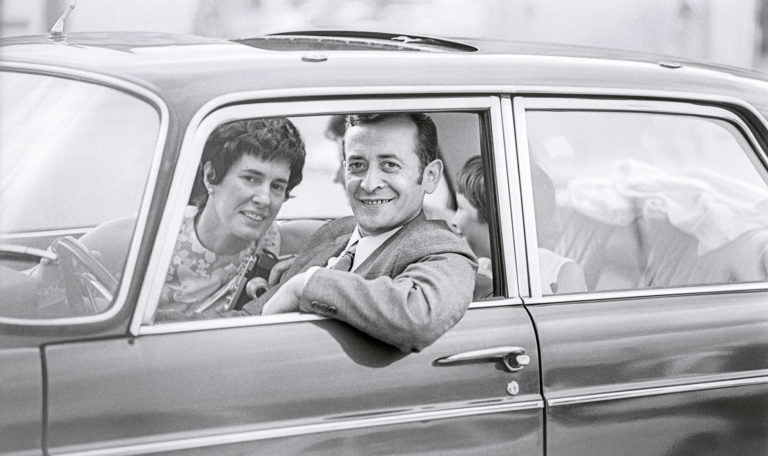 Immediately following my wedding to Anne-Marie, her aunt and uncle are about to drive to the reception with their niece riding in the back. Everybody is happy. Her uncle is wearing an enormous expression of self-satisfaction – with himself, with his big car, with his position in the family. Only two of Anne-Marie's many aunts and uncles do not speak Basque as their first language.  In my photo the lines of the car provide an orderly frame to highlight the occupants of the car.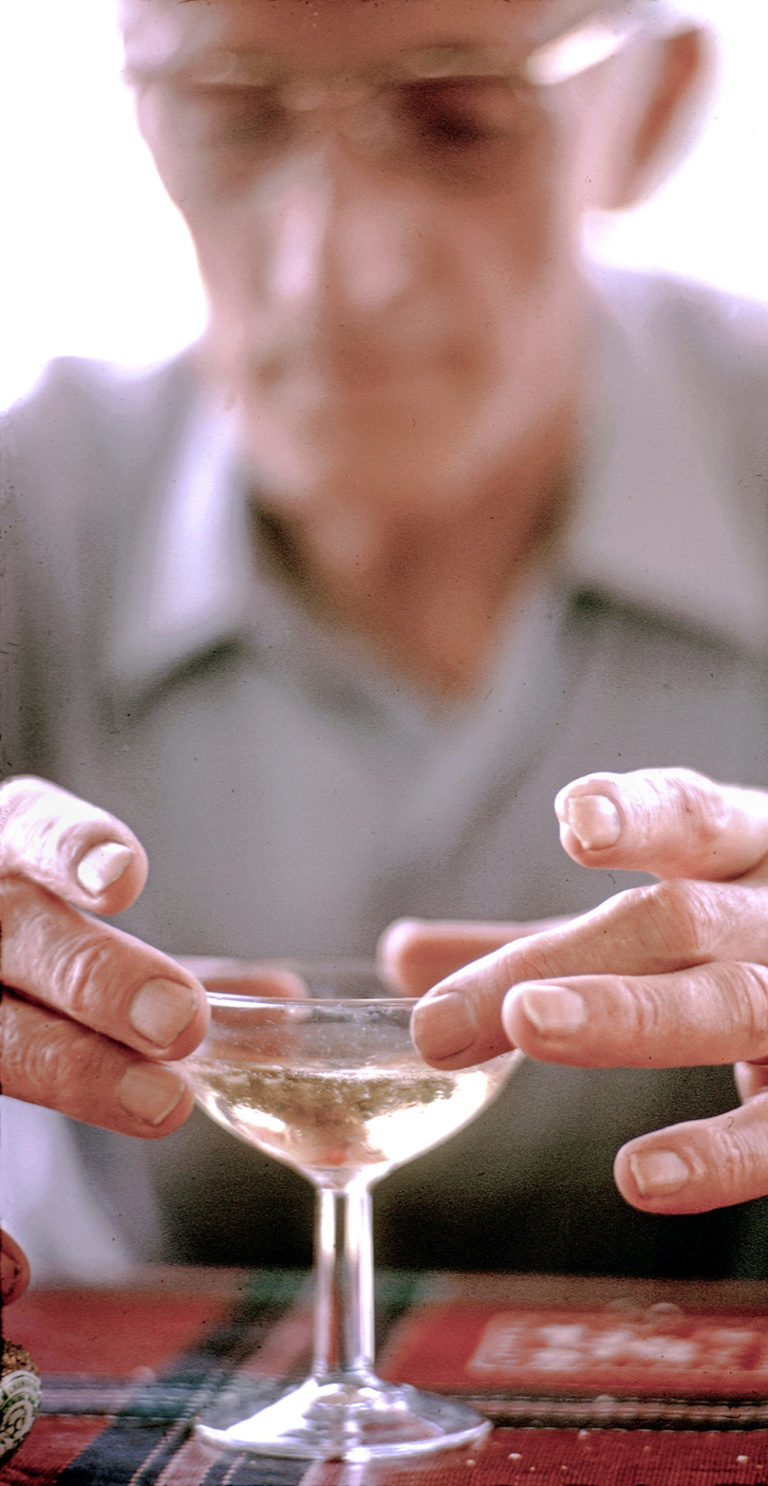 At another celebration with Anne-Marie's family, her great-uncle is about to lift his glass of champagne. While the focus of attention is very much on the hands and the glass, the great-uncle sets the mood of the picture. He was quite a character. I loved every one of Anne-Marie's relatives.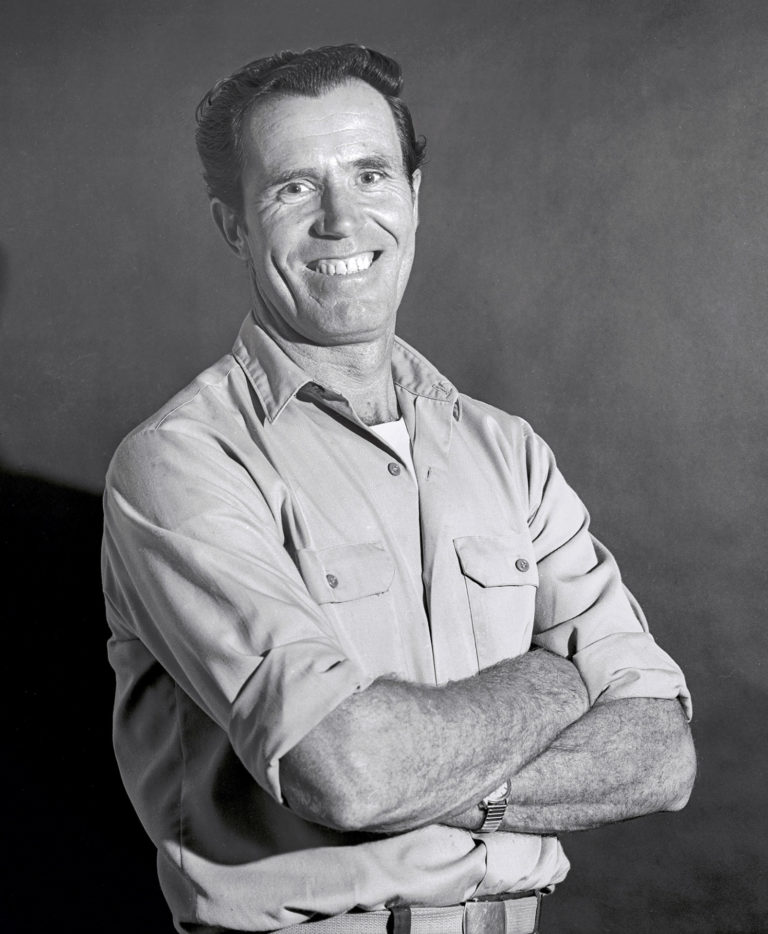 At Art Center, fashion and portraiture were my weakest subjects. I treated them like still lifes to be faithfully arranged and rendered. My instructors pushed me to ease off on the staging and crispness, but it ran against my natural feelings. This is a photo of my mother's gardener, a Ukrainian refugee, who sent a print of this picture to his mother back home.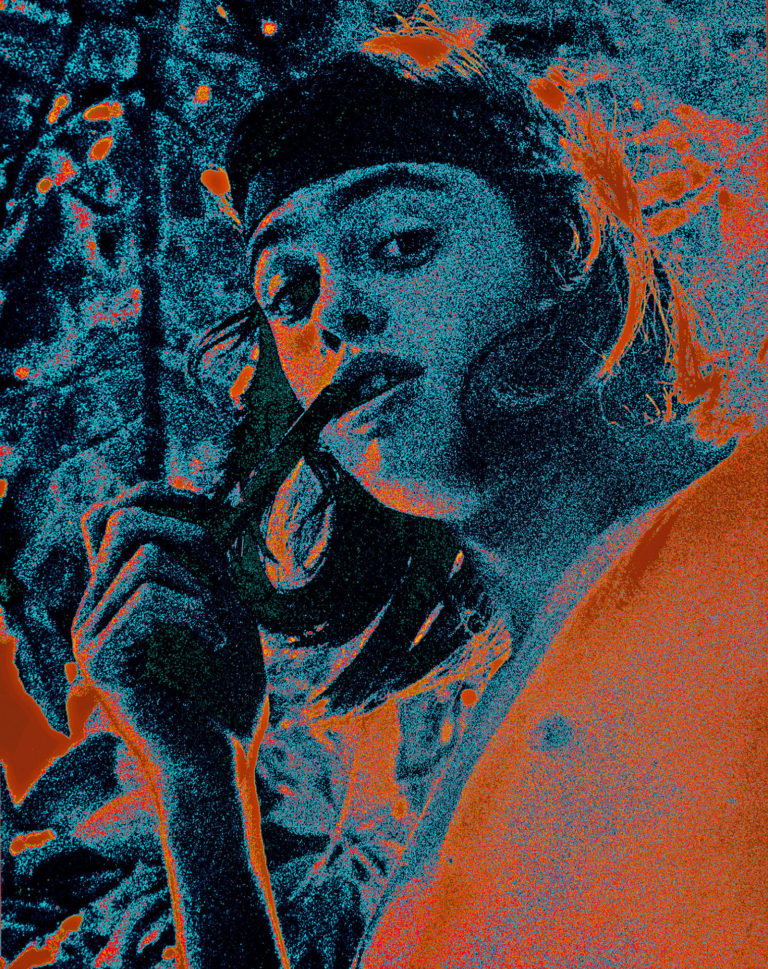 A hippy friend from UCSD, pot in that pipe. This was the period of Richard Avedon's color solarizations of portraits of the Beatles. My picture was originally a color solarization of a 4 x 5 line negative of a grainy 35mm photograph. This is a Photoshop simulation of that original solarization using the line negative as a starting point.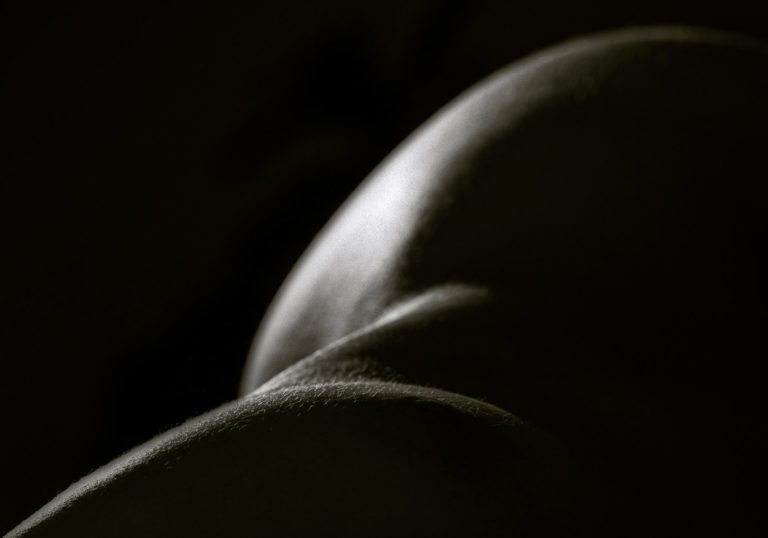 In my last semester at Art Center, I did three series of photographs for a class called "Experimental Projects." My favorite series was of an antique tricycle placed on a seamless backdrop and mostly backlit with a studio strobe. Unfortunately, the fact that the school liked it as well, and displayed it in their gallery, meant that in accordance with policy the school retained my prints and negatives. My second favorite of those series was a sequence of nudes, similarly lit from behind with a bare strobe. I selected this shot in part for its appropriateness for a large public site like Balloon Juice. The shapes completely transcend any sense of subject matter, and instead represent a minimalist diagonal flow of light across the frame.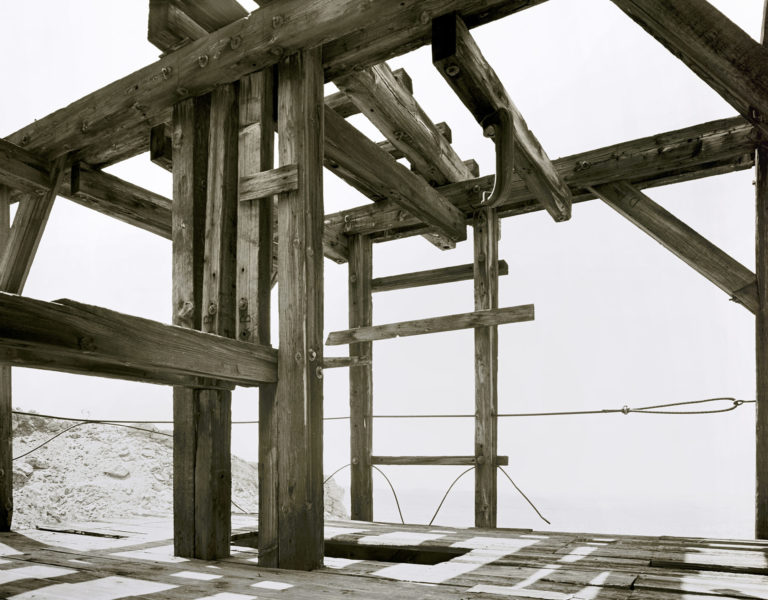 This structure, which sat in front of an abandoned mine overlooking Death Valley, looks almost Japanese. The picture is the only one in this post that truly represents the heart of my artistic sensibilities. I am, after all, a disciple of Brett Weston.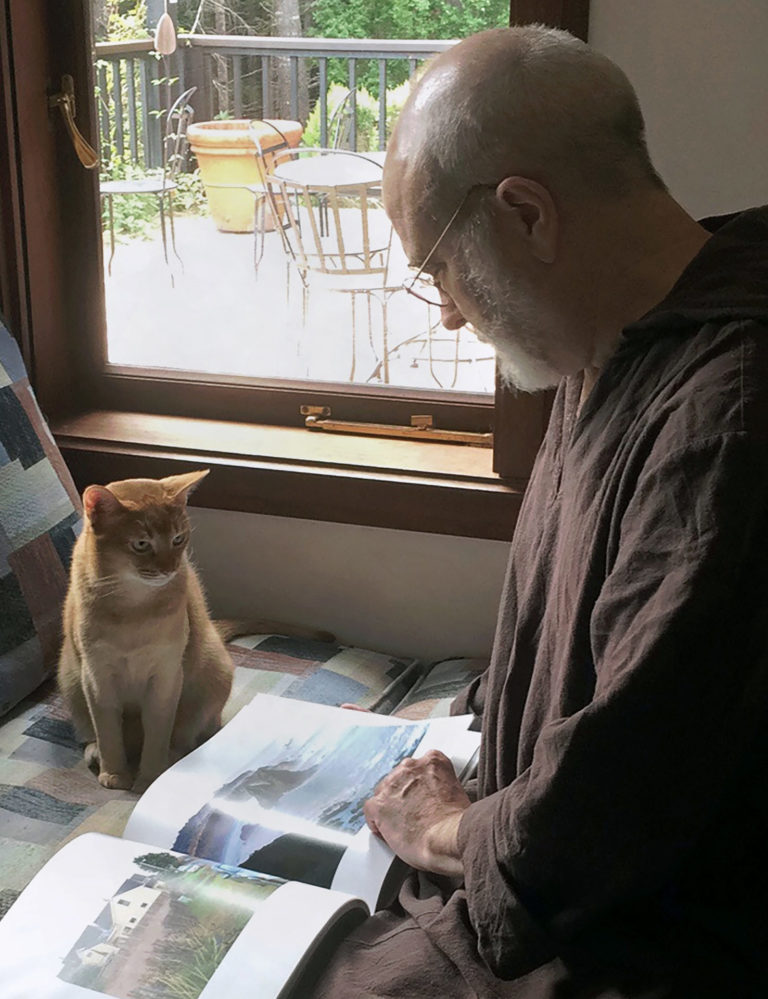 Portrait of the Artist as an Old Man.