Steve from Mendocino
I'd kind of retired from posting here or anywhere because I have no new pictures. I find that editing for Janie, urging her to try new things, and working up a photo book for her family is more than enough to keep me entertained on top of the personal distractions I'm facing for the next few months. But WaterGirl prodded me to post a Mendocino collection and here I am.
Every one of these pictures was taken with early morning light, and with the exception of the photo of Big River, they are all in the village proper.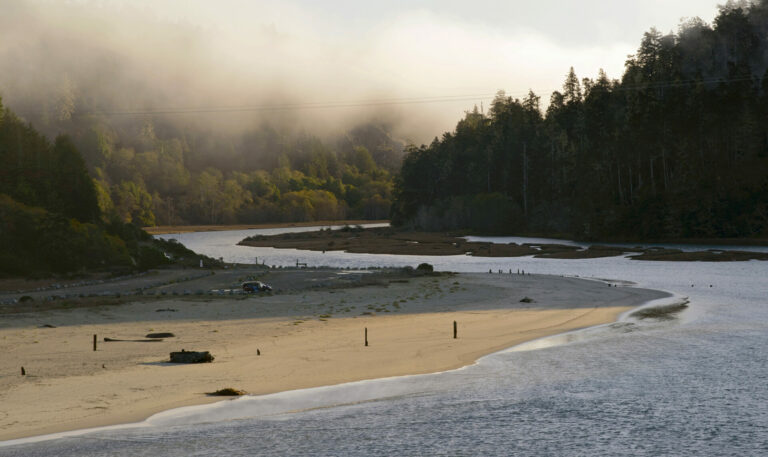 I drove my daughter to school one day, and as I drove across the bridge I was taken by the sunlight on the mist over Big River. After dropping my daughter off, I rushed back, parked just before the bridge, and walked my camera and tripod along the narrow strip between the roadway and the bridge railing. I suffer from bad vertigo, and I was terrified. It didn't help that it was cold and cars were zooming by at 55 miles an hour four feet from my back as I set up and took the shot. I was glad to get back to the car.
On The Road – Steve from Mendocino – Mendocino Village – Sixth SetPost + Comments (15)