That's right, you do. Because I just received a command from the blogfather that you should get puppy video (like 5 minutes ago, he called me and said "we need video") and I could not say no.
Yes, one of these little (HA! – they are all* bigger than Scout when she CAME HOME!) seven-week-old pups will be arriving next week to bring joy back to our very sad home.
That is all you get!
Okay…maybe her name: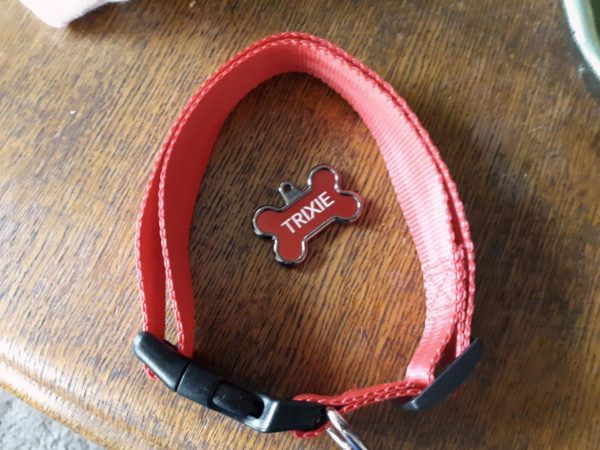 Officially, Trixie Belle …and I'm assuming some third name when I decide what kind of trouble she is. Scout knows when I call her Jean Louise Finch, she should just put herself into time out in the bathroom.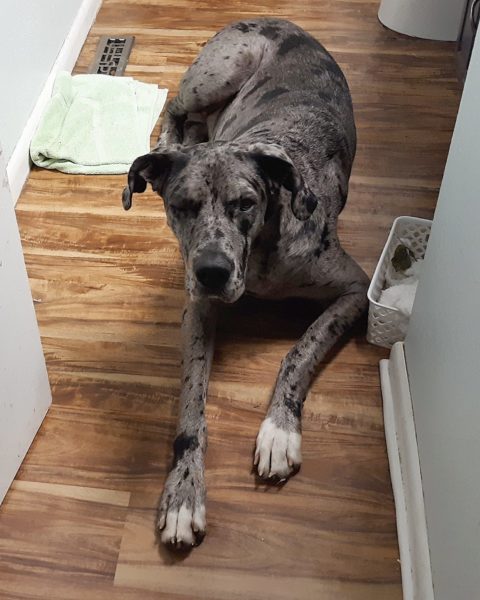 Scout in a rare timeout (which she did herself) for barking in the backyard when I told her to stop.
Open thread
*Except for the fawn, Max, who came to them with a broken leg, when no other vet could fix it, their vet not only fixed it, but is now adopting Max and this video is the first where little Max is cast free and running with the "big" dogs and loving it.